Basato su un film tv live-action del 1993, "Uchiage Hanabi, Shita kara Miru ka? Yoko kara Miru ka?" ovvero "Fireworks, Should We See It from the Side or the Bottom?"(= "Fuochi d'artificio, dovremmo guardarli di lato o da sotto?") è un film d'animazione uscito nei cinema giapponesi nell'estate del 2017.  All'inizio di Luglio 2018 il film ha debuttato anche nelle sale americane e canadesi ed ora potrebbe arrivare ad essere doppiato in italiano ed uscire nelle nostre sale, anche se nulla di ufficiale è stato ancora annunciato.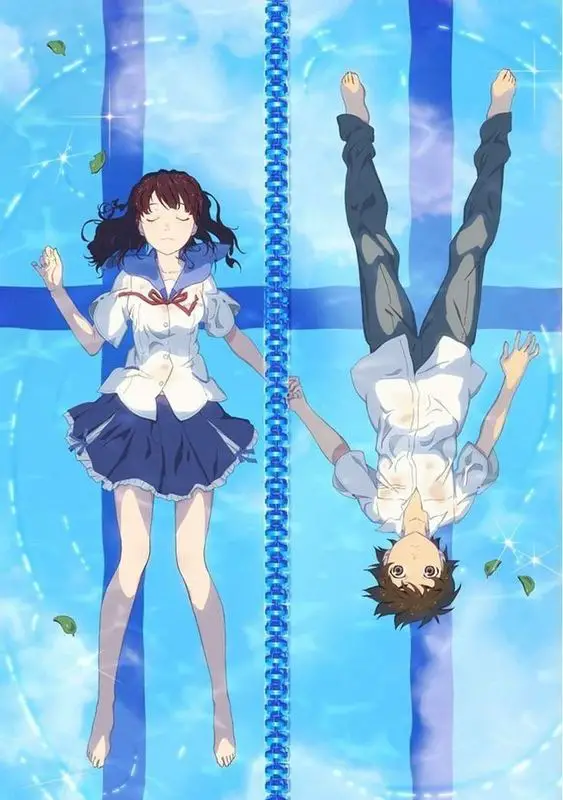 Dopo il successo di "Your Name" e de "La forma della voce", sembra esserci in Italia maggiore disponibilità a puntare su un anime lungometraggio anche in sala e in home video. Il successo di "Fireworks", sia in Giappone che in USA è stato notevole. Scopriamo insieme qualcosa di più su quest'opera:
Norimichi è un comune liceale con una cotta per una compagna di classe, la bella Nazuna. Anche il migliore amico di Norimichi, Yusuke, ha delle mire sulla stessa ragazza. Questo triangolo romantico si svolge nel cuore dell'estate giapponese, nell'immaginaria cittadina costiera di Moshimo, tra la summer school e i matsuri (festival) locali.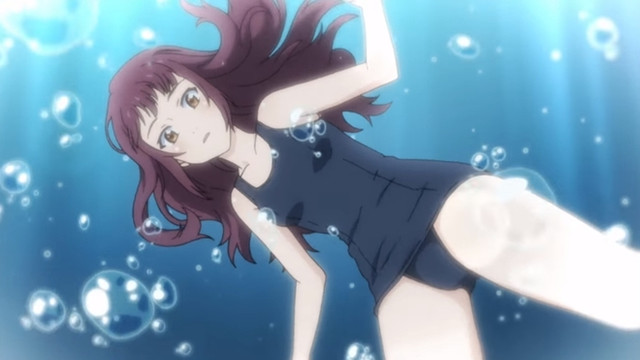 In un tardo pomeriggio di mezza estate, Nazuna sfida Norimichi e Yusuke ad una gara di nuoto. Mentre Nazuna, che è una eccellente nuotatrice, vince senza difficoltà, ad arrivare secondo è Yusuke ed è a lui che Nazuna propone di "pagare pegno". Come? Accompagnandola, quella notte stessa, al romantico spettacolo dei fuochi artificiali.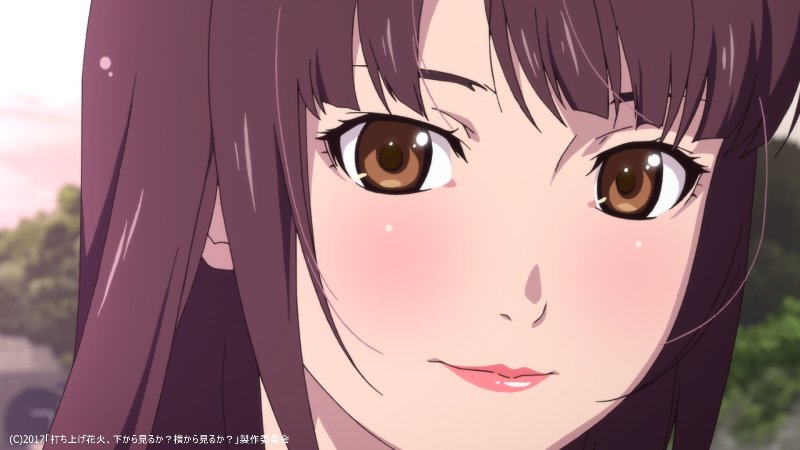 Nonostante l'attrazione che prova per Nazuna, Yusuke decide di non presentarsi all'appuntamento. Un po' per insicurezza, un po' per non dare un dolore a Norimichi, le dà buca e, anzi, manda proprio l'amico ad informare Nazuna che l'appuntamento è saltato.
Questa sarà solo la prima delle piccole, grandi opportunità mancate che costituiscono il tema centrale del film. Nazuna confessa infatti a Norimichi che sperava fosse proprio lui a vincere la gara, perché è con lui che avrebbe desiderato avere un appuntamento ed è con lui che la ragazza vorrebbe ora fuggire lontano, scappando via di casa. Norimichi non ha neppure il tempo di sorprendersi per la confessione che sopraggiunge la madre di Nazuna a trascinarla via. Nazuna è infatti in procinto di partire: la madre si sta per risposare e l'intera famiglia si trasferirà lontano contro la volontà della giovane.
Norimichi capisce di aver perso la sua occasione una volta per tutte. Frustrato, scaglia nell'acqua una biglia di vetro scivolata poco prima dalle mani di Nazuna e, mentre lo fa, grida il proprio disperato desiderio di poter tornare indietro.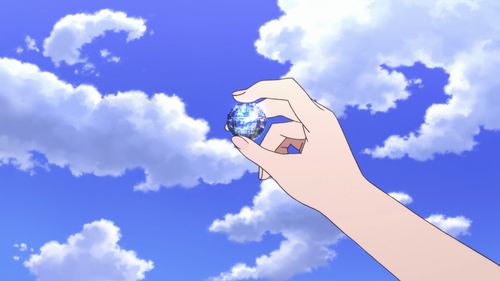 Magicamente, allora, l'orologio del tempo si riavvolge davvero e Norimichi si ritrova ai blocchi di partenza della gara di nuoto che aveva perso quel pomeriggio. E stavolta vince.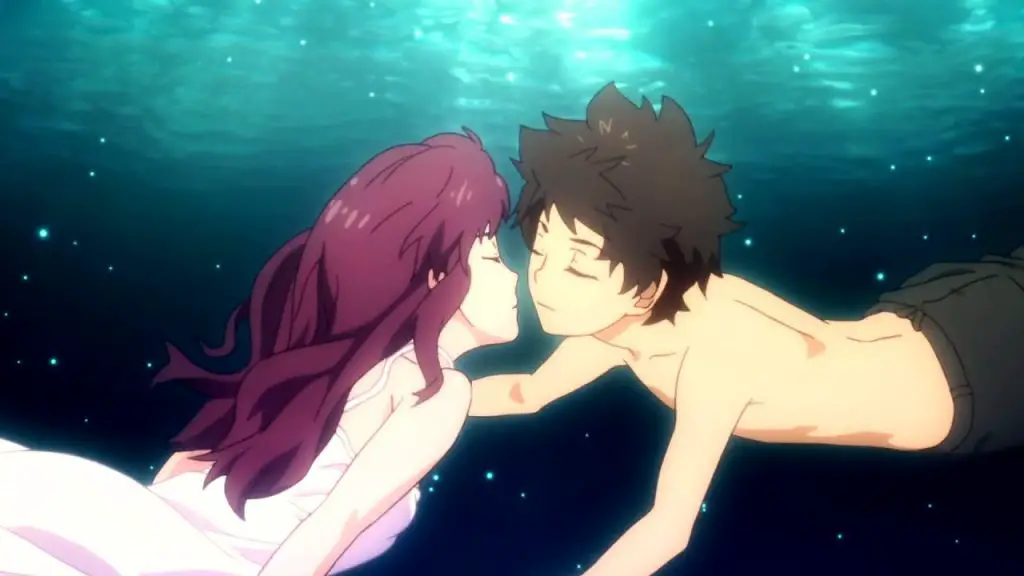 Pronti per il lieto fine?
E invece no.
Anche Norimichi si fa prendere da una inspiegabile ansia ed insicurezza all'idea di trascorrere la serata con la ragazza che gli piace. Yusuke, non appena scopre che l'amico e Nazuna sono insieme, impazzisce di gelosia (anche se sappiamo bene che, nella realtà alternativa, non era stato nemmeno capace di presentarsi all'appuntamento).
Inadeguatezza, insicurezza, paura, inesperienza: sono tutte caratteristiche perfettamente normali e comprensibili in un adolescente. "Fireworks" ce li racconta proprio così, come accadono nella realtà, senza pretendere che un ragazzino si comporti con maturità maggiore di quella propria della sua età.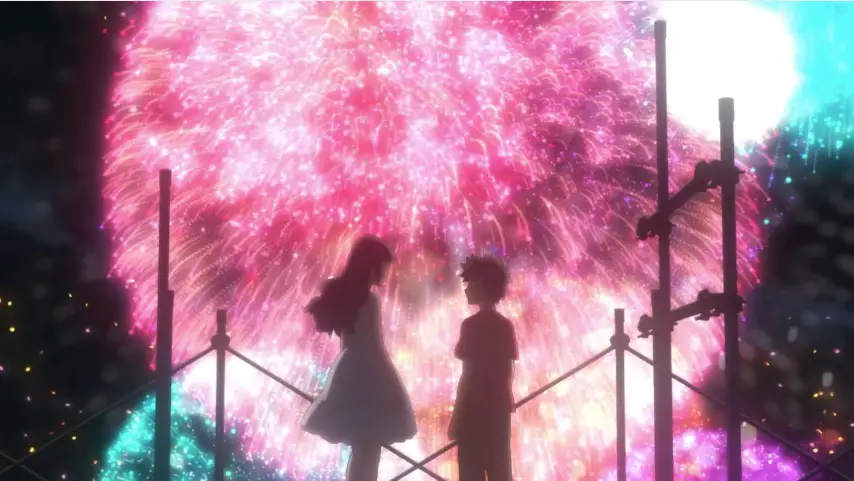 Norimichi e Nazuna progettano di fuggire assieme per evitare il trasferimento di lei. Ma quella che sembra una fantasia semplice, nella realtà, diventa una decisione importante e vitale. Saranno necessari molti errori e altri salti indietro nel tempo per cercare di approdare ad un lieto fine in almeno uno delle realtà parallele evocate da Norimichi. E i mondi alternativi che il ragazzo ha creato per Nazuna, sono reali? Quante versioni ci sono di una stessa storia? Quando, esattamente, arriva quel momento in cui non si può più fuggire dalla propria realtà? E quel momento coincide con il raggiungimento dell'età adulta?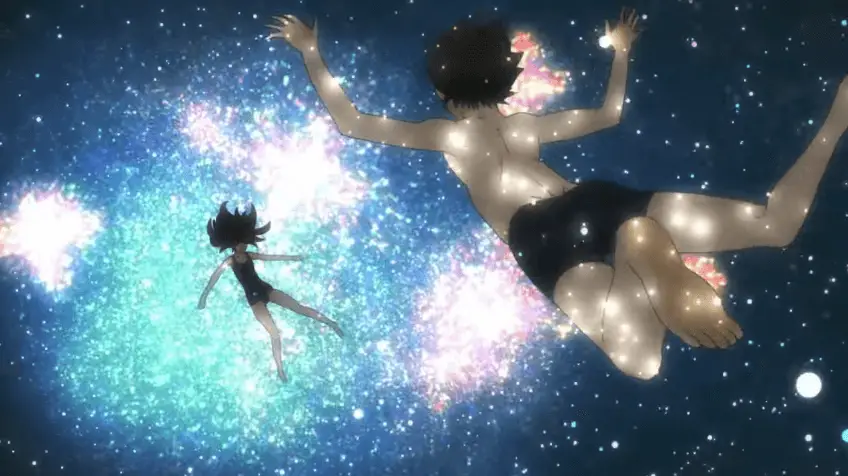 Scritto da Shunji Iwai e diretto da Akiyuki Shinbō "Fireworks" è prodotto dallo studio d'animazione SHAFT.
Le voci dei protagonisti sono di Suzu Hirose (Nazuna), Masaki Suda (Norimichi) e Mamoru Miyano (Yusuke).