Circa due anni fa, chi si recava al cinema a vedere l'ultima fatica di M. Night Shyamalan, Split, non avrebbe mai immaginato di assistere ad un film che avrebbe esteso l'universo di un'altra opera cara al cineasta di origini indiane, Unbreakable – Il predestinato, che diresse nel 2000.
In un'attualità cinematografica che desidera riempire sale e portafogli dei produttori con universi condivisi, come la Disney insegna con la Marvel, la Warner Bros. sta provando con Godzilla e Kong, anche la Universal, accantonata a quanto pare l'idea del Dark Universe dopo i risultati de La Mummia; grazie a Shyamalan avrà la sua saga condivisa (anche se Unbreakable fu prodotto originariamente dalla Touchstone Pictures, che, ironia della sorte, è una costola Disney).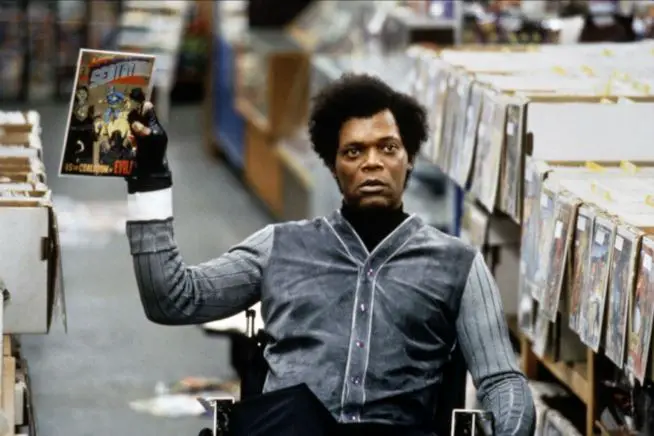 Una volta uscito Split, il signor "Notte" rivelava che Kevin, in un primo momento, doveva già comparire in Unbreakable. Cambiata idea, il film si concentrava tra i fumetti ed il rapporto tra David ed Elijah, il primo, l'Indistruttibile, lottava psicologicamente con il suo "potere", mentre il secondo, L'Uomo di vetro, con la sua ossessione di cercare il suo opposto a tutti i costi.
La fiducia nei cinecomic – spiega Night – 19 anni fa era inferiore rispetto ad oggi e, per anni, il suo sogno è sempre stato quello di tirare fuori dal cassetto quei personaggi tanto umani e tanto fragili, che già superavano gli schemi dei supereroi che saremo venuti a conoscere solo anni ed anni dopo, psicologicamente più strutturati e curati.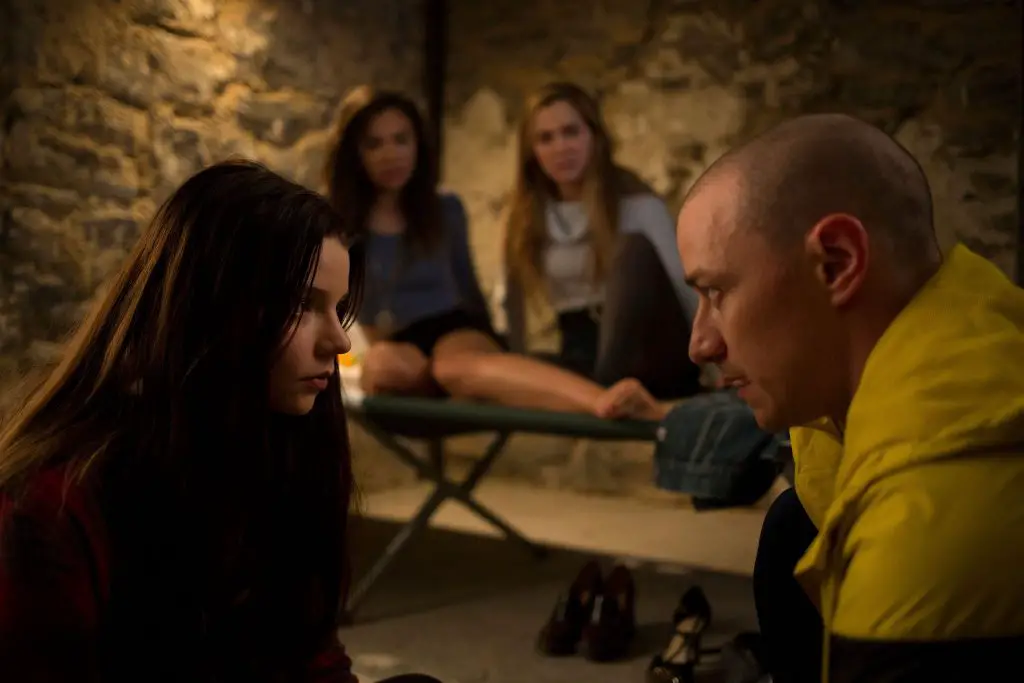 Dopo una carriera altalenante (assolutamente da ricordare, oltre il suo classico Il sesto senso, anche Signs e The Village e da dimenticare L'ultimo dominatore dell'aria ed After Earth), Split usciva nel periodo in cui i fan si chiedevano se, dopo il riuscito The Visit, Shyamalan avrebbe messo piede sul gradino più alto della scalinata in cui si trovava, oppure su quello più basso. Visti i risultati, deve aver deciso di prendere l'ascensore direttamente per salire sull'attico perché, contro ogni previsione, anche più rosea, Split è stato un successo di critica e di pubblico e, cosa veramente importante, negli ultimi 30 secondi Night parla ai suoi fan.
Per il pubblico che lo ha sempre seguito (e che ha letto le varie interviste rilasciate nel corso degli anni, in cui l'autore dichiarava di sognare di riportare alla luce l'universo di Unbreakable) vedere materializzarsi, al termine di Split, così inaspettatamente, quel sogno è stata senza dubbio, una sorpresa in grado di riscaldare il cuore. La speranza aggiunta, era inoltre quella di far riscoprire Unbreakable a chi 19 anni fa lo aveva perso e dimenticato e che si capisse quanto quel film fosse diverso dalla concezione del supereroe che, specialmente oggi, siamo abituati a conoscere.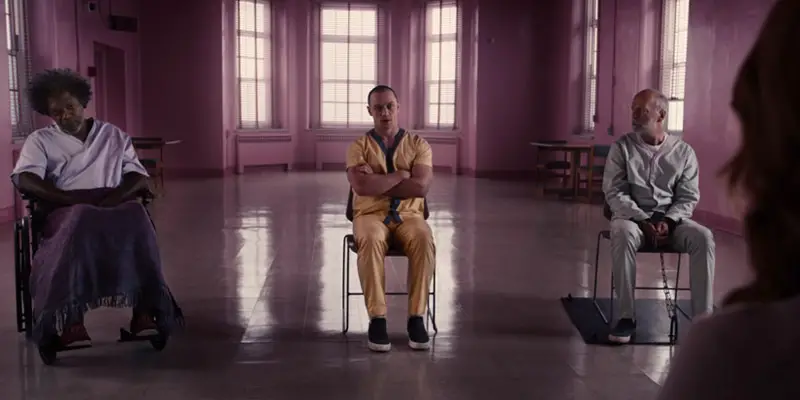 Ed ecco che, a distanza di 2 anni, siamo all'imminente uscita di Glass, in cui vedremo David, Elijah e Kevin condividere lo schermo, e tornerà anche il personaggio di Casey.
Le domande che ci si pongono sul cosa aspettarsi son veramente tante, c'è anche chi sospetta che Shyamalan potrebbe fare lo stesso gioco di Split collegando il film ad un altra sua pellicola come Il Sesto Senso. Improbabile forse, visto che Night ha dichiarato che il film sarà autoconclusivo e chiuderà la trilogia nata 19 anni fa.
Ma sappiamo che con lui, come con nessun altro, il detto "mai dire mai" va preso pesantemente in considerazione.