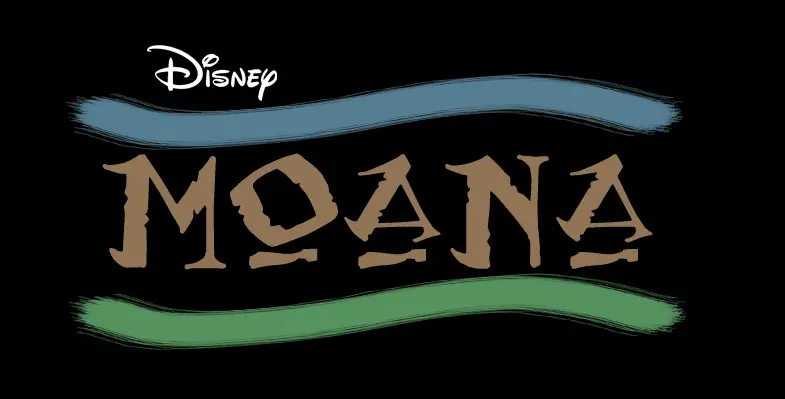 A poche settimane dall'arrivo dell'attesissimo Big Hero 6 dai Walt Disney Animation Studios emergono nuovi dettagli sul progetto Moana, previsto per la fine dell'anno 2016. Lo studio descrive l'opera come "una coinvolgente e avventurosa commedia in CG che vede una indomita teenager cimentarsi in una missione impossibile per portare a compimento gli obiettivi dei suoi antenati". Il film sarà diretto dal pluripremiato duo Ron Clements e John Musker, già autori di numerosi lungometraggi disney come La Sirenetta, Aladdin, Hercules e La Principessa e il Ranocchio: sarà il loro primo lavoro in Computer Graphic.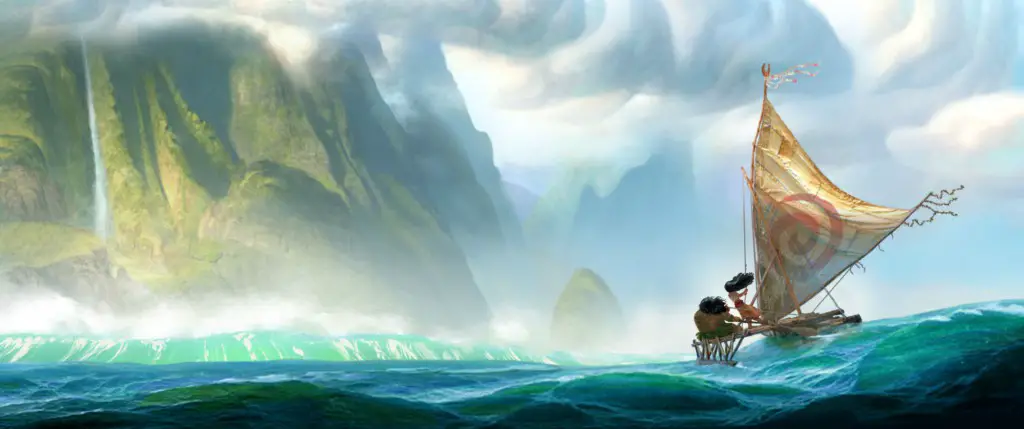 Quelli che vedete in questo articolo sono i pochissimi concept finora noti. La sinossi ufficiale è la seguente:
"In the ancient South Pacific world of Oceania, Moana, a born navigator, sets sail in search of a fabled island. During her incredible journey, she teams up with her hero, the legendary demi-god Maui, to traverse the open ocean on an action-packed voyage, encountering enormous sea creatures, breathtaking underworlds and ancient folklore."
"Nell'antico universo di Oceania, situato nel Pacifico meridionale, una esperta navigatrice salpa alla ricerca di un'isola leggendaria. Nel corso di questa incredibile avventura avrà modo di conoscere il suo eroe, il leggendario semi-dio Maui, che la aiuterà ad attraversare l'oceano aperto in un viaggio ricco di sorprese, enormi creature delle profondità marine, antiche tradizioni e meraviglie sommerse da mozzare il fiato".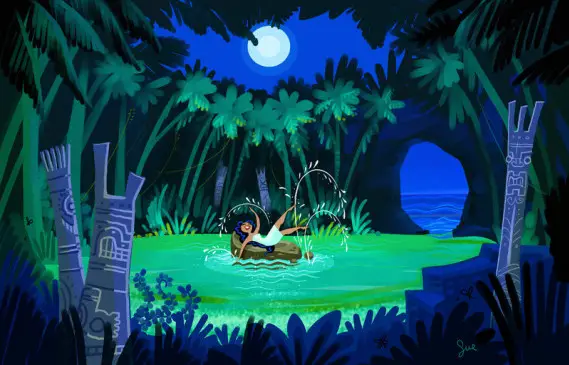 Lo stesso Ron Clements, intervistato dalla stampa, ha rilasciato alcune dichiarazioni sull'opera. "Io e John abbiamo collaborato molte volte – da La Sirenetta ad Aladin a La Principessa e il Ranocchio. L'impegno che abbiamo preso per Moana sarà un altro emozionante momento della nostra carriera. E' una grande avventura ambientata in una cornice meravigliosa."
"Moana", ha aggiunto Musker, "è una ragazza indomita, passionale e sognatrice, dotata di una empatia particolare nei confronti dell'oceano. E' il genere di personaggio per il quale tutti finiscono per fare il tifo, non vediamo l'ora di poterla presentare al nostro pubblico".
NOTE: Le immagini presenti in questo articolo sono © Walt Disney Pictures.