Secondo quanto riportato dal sito TorrentFreak poche ore fa, sembra che il lungo braccio di ferro tra il popolarissimo sito di stream-ripping YouTube-mp3 e l'agguerrito collettivo di label discografiche che gli aveva dichiarato guerra (tra cui UMG, Sony Music e Warner Bros) si sia infine concluso: il gestore del sito, Philip Matesanz, è stato condannato a pagare una multa la cui cifra non è ancora stata divulgata e a trasferire la proprietà del sito nelle mani del rappresentante legale delle controparti.
Si conclude così una storia che aveva avuto inizio all'inizio del 2016 e che rischia di creare un precedente importante, specialmente se consideriamo i numeri esorbitanti ormai raggiunti dal mercato dello streaming online, vera e propria miniera d'oro degli ultimi anni: si calcola che, tra audio e video, vi siano non meno di 120 milioni di utenti paganti solo per la musica (Spotify va per i 60M, seguito da Apple Music con non meno di 30M), mentre le utenze video-streaming hanno ormai superato i 150 milioni. L'affondo alla piattaforma YouTube-mp3 è soltanto il più recente dei traguardi raggiunti dalle grandi manovre iniziate su scala mondiale a partire dal 2015 – prima dalla RIAA e poi a seguire dalla BPI, la sua controparte britannica – per contrastare il crescente fenomeno dello stream-ripping, quella particolare forma di pirateria basata sull'acquisizione indebita dei contenuti, quasi sempre a pagamento, offerti dalle piattaforme di streaming online. Il caso di YouTube-mp3 era riuscito a lungo a passare sotto traccia, in quanto prendeva di mira – per così dire – l'unica piattaforma oggi in grado di mantenersi con la sola offerta pubblicitaria e quindi, di conseguenza, di trasmettere in chiaro.
E' proprio su questa importante considerazione che si fondava la difesa – poi rivelatasi vana – dei legali del sito: l'ennesimo tentativo di appellarsi alla libertà, da parte del consumatore, di poter fruire del contenuto digitale messo a disposizione dal provider del servizio a prescindere dalle costrizioni pubblicitarie imposte, nella misura in cui quest'ultimo non prenda gli opportuni provvedimenti volti a proteggere i suddetti contenuti da accessi e attività non autorizzate. Non a caso, il servizio svolto dal sito non era in nulla dissimile a quello offerto da decine di altri software client e/o web, in gran parte gratuiti ma in alcuni casi persino a pagamento, presenti sul mercato da oltre un decennio e ampiamente menzionati su Wikipedia, il che la dice lunga sulla loro presunzione di illegalità.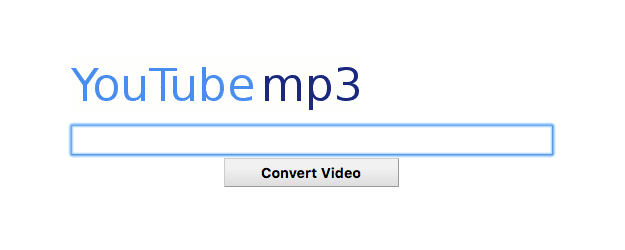 Mai come in questo caso è opportuno chiedersi come mai il legislatore, sempre attentissimo a difendere gli interessi delle grandi multinazionali dell'industria audiovisiva di fronte a questi fenomeni di stream-ripping, non applichi la medesima solerzia nel sanzionare i numerosi, non meno gravi e ahimé a tutt'oggi sostanzialmente impuniti ripping che vengono compiuti quotidianamente ai danni del consumatore: ci riferiamo ovviamente al data-mining dei profili utente, all'archiviazione sistematica di e-mail e dati personali, alla registrazione compulsiva delle abitudini di acquisto, navigazione online, viaggi e vacanze, amicizie, contatti e chi più ne ha più ne metta. Il tutto, come  se non bastasse, in barba alle normative previste dal nuovo regolamento europeo sulla privacy, già in vigore dalla primavera del 2017 ma ancora ampiamente disatteso su scala mondiale.
Tornando al caso in oggetto, riteniamo illuminante il commento alla vicenda offerto da Frances Moore, l'indiscusso numero uno della IFPI – International Federation Of The Phonographic Industry: 
"This is a co-ordinated action to protect the rights of artists and labels from the blatant infringements of YouTube-mp3, the world's single-largest 'stream ripping' site. Music companies and digital services today offer fans more options than ever before to listen to music legally, when and where they want to do so – over hundreds of services with scores of millions of tracks – all while compensating artists and labels. Stream ripping sites should not be allowed jeopardise this".
Una presa di posizione che non sorprende affatto, considerando i numeri dell'industria che rappresenta e la minaccia che lo stream-ripping pone all'etica liberista del profitto incondizionato, per la quale la celebre frase di Martin Luther King funziona solo se letta al contrario: la vostra libertà finisce dove comincia la mia. La mia montagna di soldi, per la precisione.
Ad oggi la sentenza contro YouTube-mp3 non è ancora esecutiva, ma a giudicare dagli accordi presi dalle parti è a dir poco probabile che il sito resterà nella sua attuale condizione di inattività, seguito a breve da chissà quanti altri. Per farla breve, è decisamente il caso di mettersi alla ricerca di un una valida alternativa, nella speranza che non le facciano fuori tutte… O per meglio dire, è decisamente il caso di cogliere l'occasione per smettere una volta per tutte di frequentare quei brutti sitacci disonesti che rischiano di portare sul lastrico l'intera industria audiovisiva. A pensarci bene poi questa notizia non ci fa né caldo né freddo, perché di certo a nessuno di noi è mai saltato in mente di scaricare un brano musicale da YouTube… Ma perché, si poteva fare? Youtube non manda forse solo video e pubblicità? Che cos'è YouTube-mp3?