[Update] La terza stagione di Ace of Diamond (adattamento della seconda parte del manga, chiamato Ace of Diamond act II) è stata ufficializzata oggi, 25 novembre 2018, per l'anno 2019.
Maggior dettagli sulla data di messa in onda qui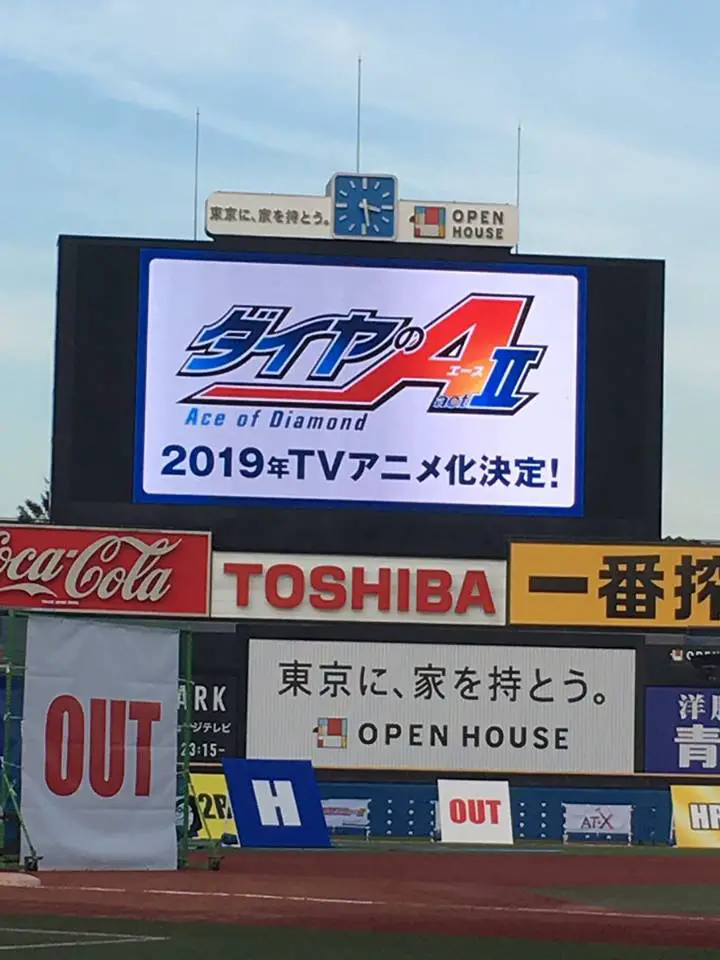 Già lo scorso febbraio, Ryota Ohsaka (il doppiatore che presta la voce al protagonista Eijun Sawamura) si era pubblicamente sbilanciato sul futuro della serie Ace of Diamond rivelando che  l'anime sarebbe continuato di certo con una terza stagione.
Ora, in prossimità di un nuovo evento sportivo "live" legato all'anime: il "Diamond no Ace All star Game III" che avrà luogo il prossimo 25 novembre 2018, presso lo Jingu Stadium di Tokyo, sappiamo ufficialmente che, nel corso della manifestazione, verrà rivelata un'importante novità sul franchise di Ace of Diamond.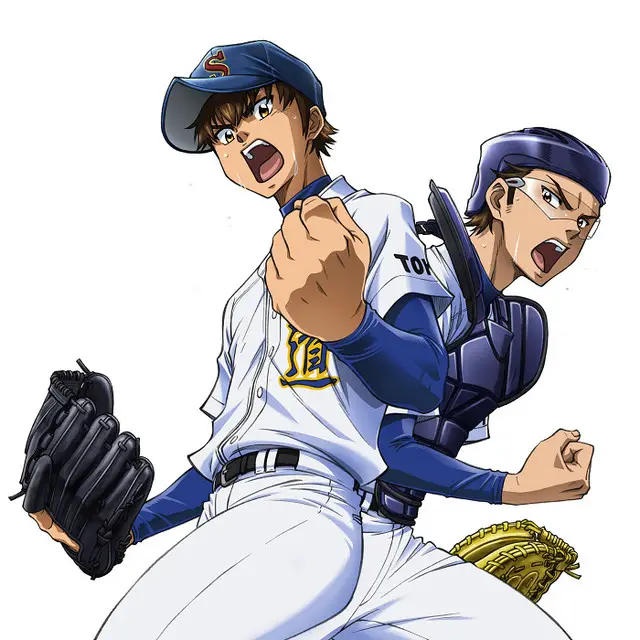 Data la presenza dei principali seiyuu dell'anime -da Ryota Osaka [Sawamura] a Yamazaki Nobunaga [Furuya], da Takahiro Sakurai [Miyuki] a Natsuki Hanae [Haruichi  Kominato]- c'è da aspettarsi che la tanto attesa season 3 di Ace of Diamond venga finalmente annunciata e che la trasmissione su piccolo schermo non si faccia attendere troppo.
Data la concentrazione, nel segmento televisivo primaverile, di tanti anime eccellenti che faranno ritorno proprio ad Aprile 2019, c'è da immaginare che i nuovi episodi di Daiya no Ace potrebbero approdare in tv in estate, in perfetto tempismo con il Koshien, tra l'altro.
La nostra scommessa è quindi questa: il 25 novembre la terza stagione dell'anime Ace of Diamond verrà annunciata per luglio 2019.
Tra pochissimi giorni scopriremo se ci abbiamo azzeccato oppure no.
Tornate a trovarci per seguire tutti gli aggiornamenti!