The big announcement might come on August 19th:  news about Haikyuu!! Season 4 release date could be disclosed during official Haikyuu day event and everyone can follow the live streaming on 8/19 at 6 pm (Tokyo local time).
Haikyuu day event will be broadcast from AiiA 2.5 Theater in Tokyo: a very unique Shibuya theatre that plays only so-called "2.5 dimensional" musical plays, i.e.:  anime/manga/videogame stage plays that are very very popular nowadays.
Haikyuu!! stage play (called Hyper Projection Engeki "Haikyuu!!") is definitely the most popular 2.5 stage play ever made till today. Just like Haikyuu!! Anime, Hyper Projection consists of multiple "seasons"/shows that are staged year after year.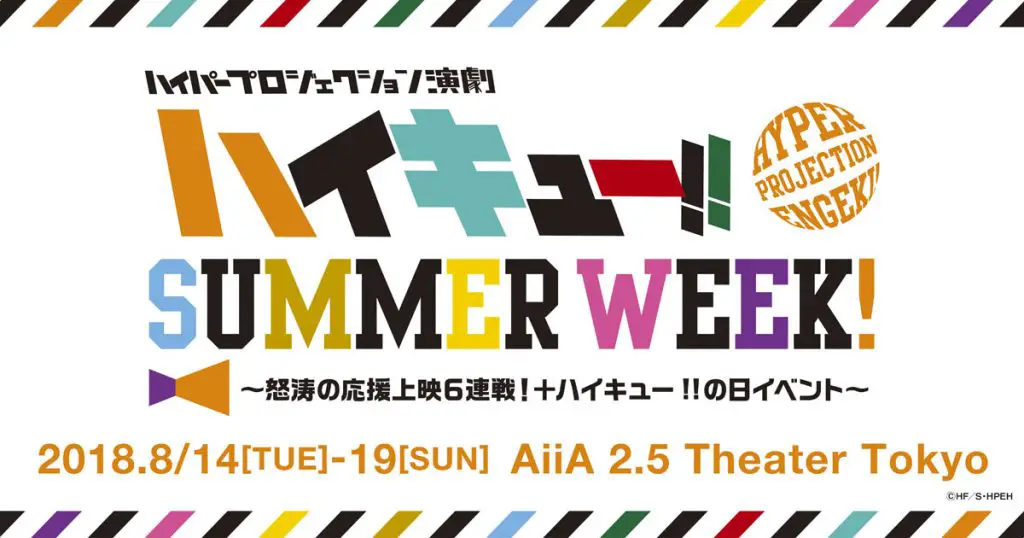 As you probably altready know, August 19th is "official Haikyuu day" because in japanese the word "Haikyuu" (ハイキュー) can also be read like "819" (or: 8/19).
If you wish to follow the live streaming and be the first to know any possible piece of news about Haikyuu!! season 4,  just subscribe the Hyper Projection official youtube channel and follow the brodcast live on 8/19 at 6 pm (Tokyo local time).
Here's the link at the channel:
Finger crossed everybody and stay tuned for further information 😉