After a very angsty and dire story such as V route, which left every gamer miserable because of Ray tragic end, now, with Ray / Saeran's own route, Cheritz pulls off its masterpiece. In fact this new story, other than being the most highly anticipated event since Mystic Messenger's creation,  is probably the best written  so far, owning the  most balanced mix of romanticism, drama and action.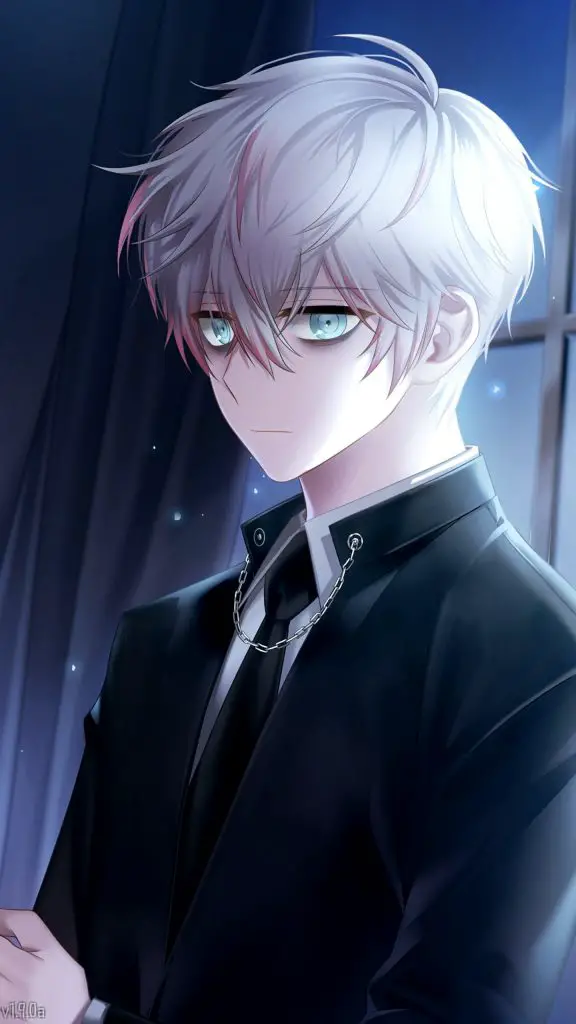 If we consider the quality of the script, there's no doubt the face-off between Saeyoung (the strong brother) and Saeran (the weak one) is won by the latter. 707's route used to complete the puzzle of Mystic Messenger's original routes but still his story was missing some points: Saeran, Rika and Prime Minister Choi's motivations were partially left in the fog and some occurrences seemed too farfetched.
Ray route complete the whole Mint Eye subplot in the best possible way. That's why, in my opinion, this one is the best Mystic Messenger route ever written and no Saeran fan would be disappointed by it.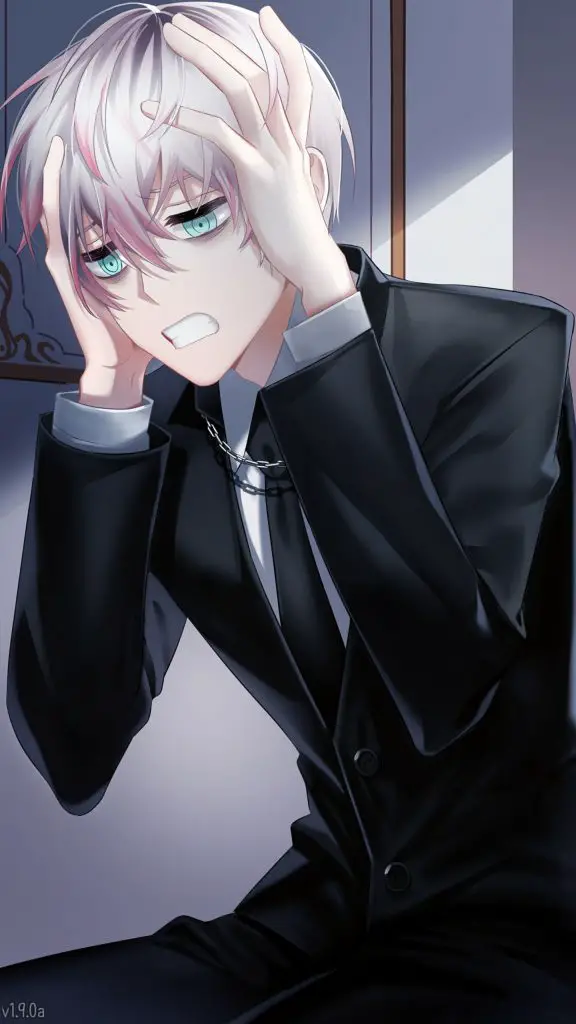 Saeran Choi has a split personality and his alter ego Ray is no other than the non-violent, most genuine part of himself. So MC happens to fall in love for sweet and fragile Ray but, because of Rika's manipulation, she has to confront also Saeran, brain-washed and full of grudge angainst the world.
In Ray route, the game is pretty tricky and the choices to make in order to get a Good Ending are not so predictable. After all Saeran is a wonderfully complex character and his balance between Good and Evil is always in danger. Anyway, whenever he acts aggressively as Saeran or gently as Ray I think it's impossible not to fall in love with him.
The whole story, runs along the path of the split personality (it's not a coincidence that Zen's new show is an hommage to "Dr Jekyll and Mr Hyde"). Not only Saeran but also 707, Rika and V have a double life.
As Ray, our protagonst is truly a sweet, romantic, charming prince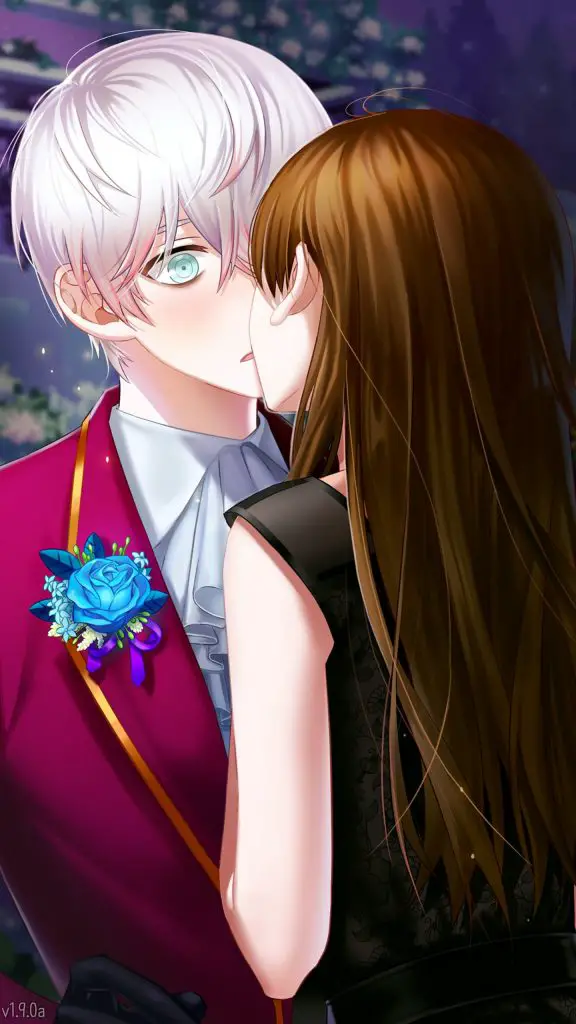 With Saeran, though, MC happens to live some nice moments of aggressive intimacy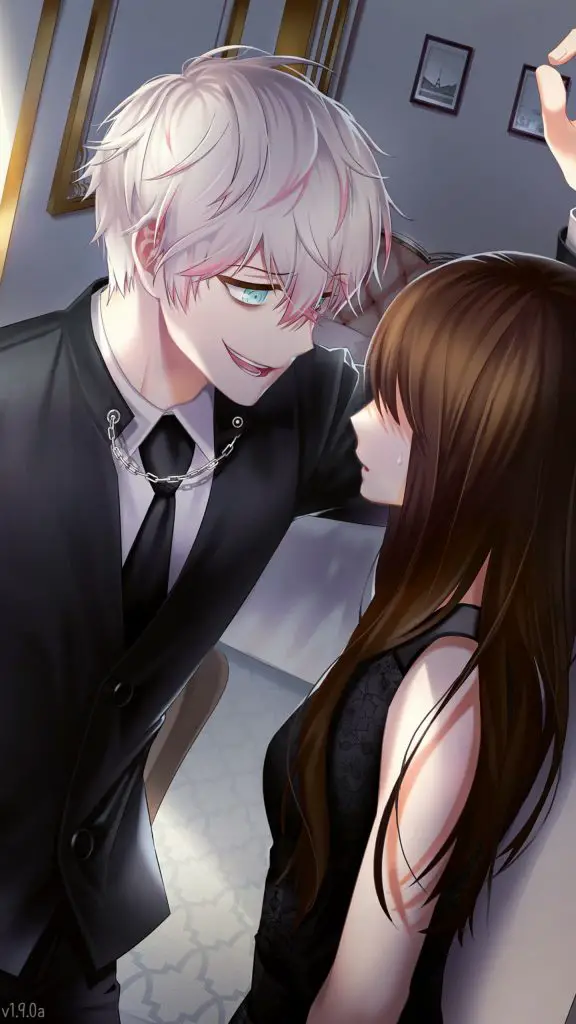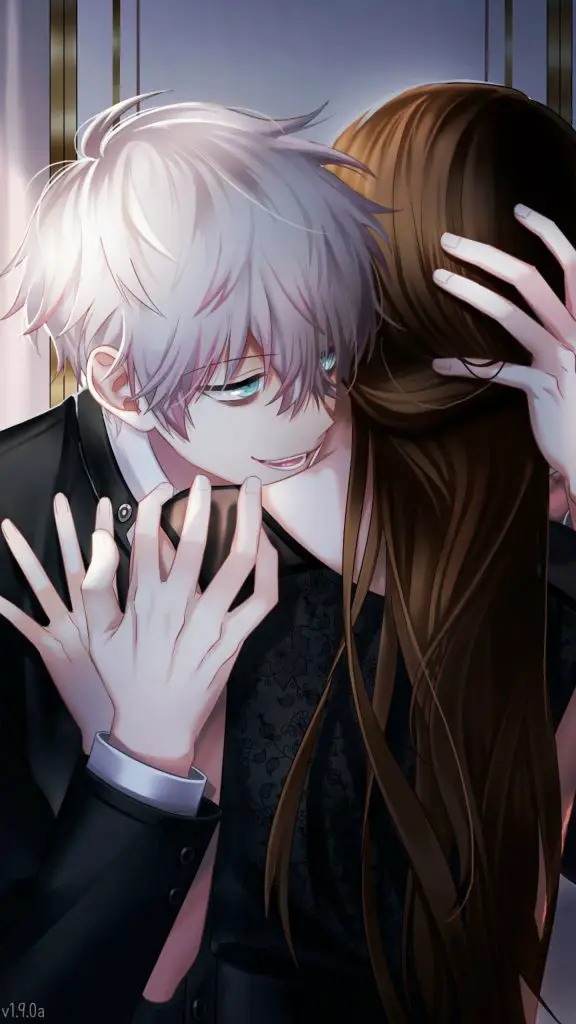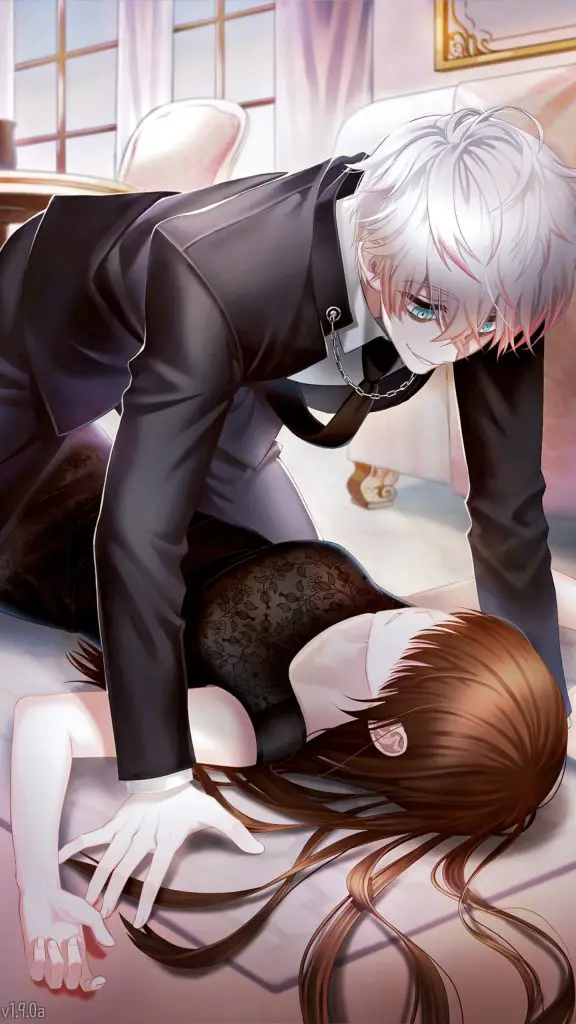 In Ray route, Rika acts less like a psycho-bitch (well… at least less than she does in V's route) and more like a wounded person. No doubt she is still the real villain of Mystic Messenger universe but I feel like stating she is the best version of herself, in this story. For the firt time ever I felt some compassion toward Rika.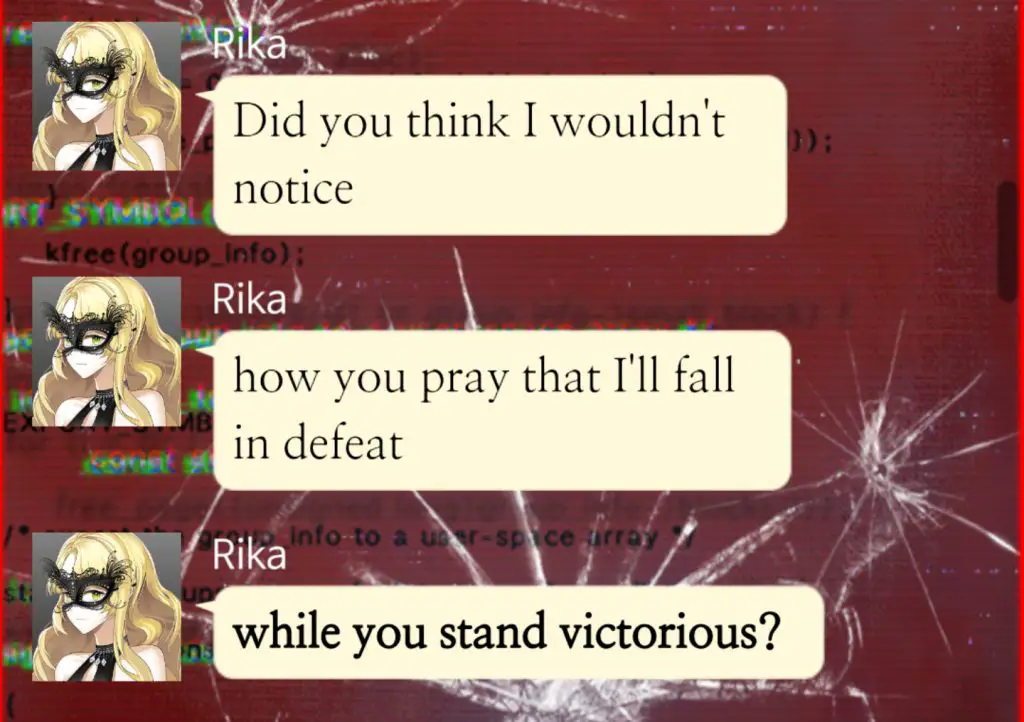 As for V (Jihyun Kim), I'm not very fond of him in general, but here I found his character less weak, passive and whining than usual. His end, in Ray route, is pretty sad yet I like his taking full responsabilty for his own mistakes.
Getting a Good Ending in Ray Route is pretty hard. While in both classic stories (Casual and Deep) 10 guests are a sufficient number to get to the Good End, in Another Story (V and Ray's routes) you need to succesfully invite more than 15 guests. Apparently 16 are enough. So, at first, all I got was a Normal Ending.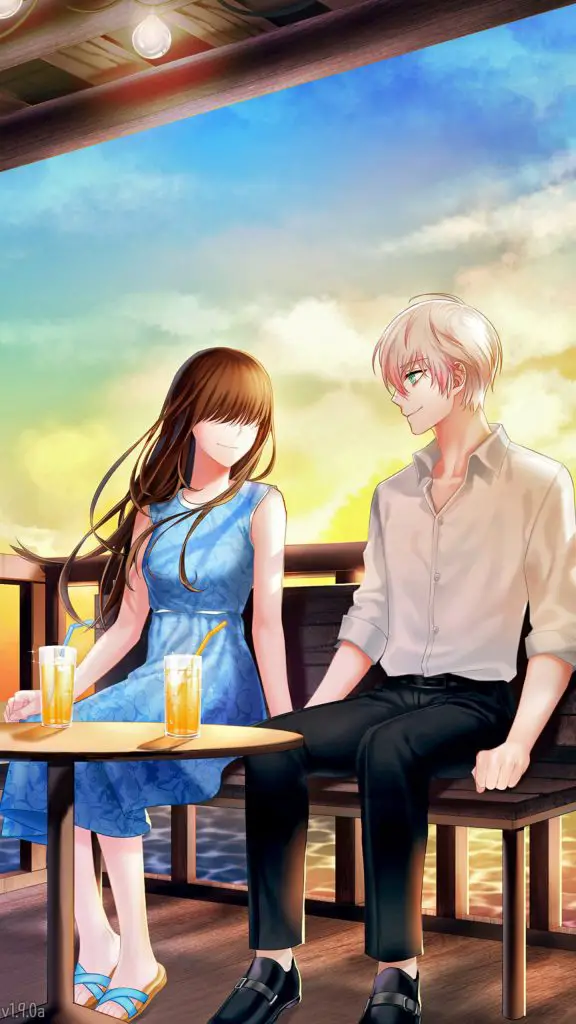 Second time, I made sure I invited all of the guests in order to get to the Good End where you can win a nice second kiss CG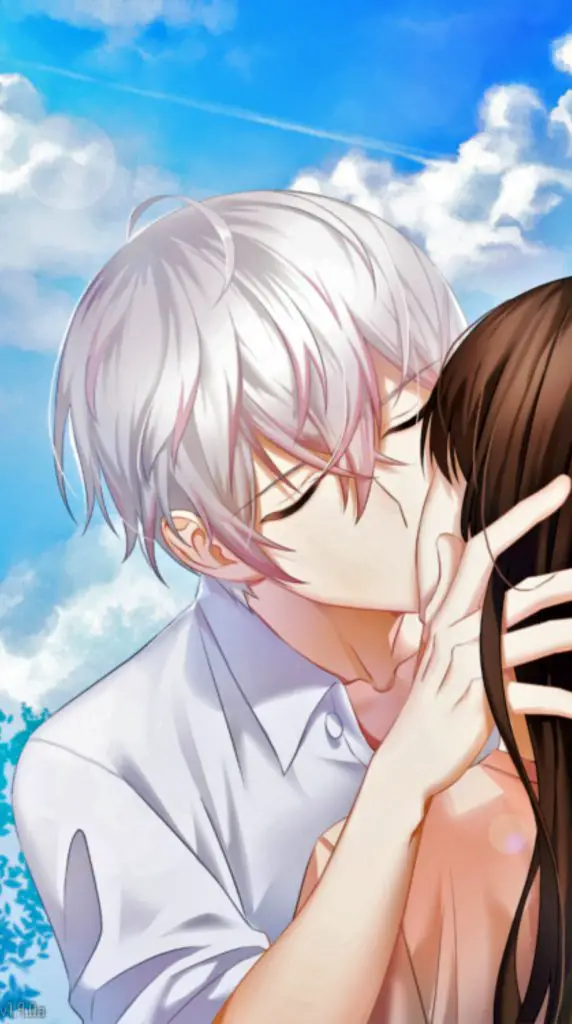 As in both Normal and Good Ending Saeran cannot be reunited with his brother Saeyoung because 707 is still MIA while Rika is basically on the run without paying for her guilts, I bet Cheritz will give us (soon?) another Secret Ending just like the one following 707's route.
But firts of all, we need to be given V and Saeran's After Ending, of course! Let's hope for a new release soon.
Did you love Saeran's route as much as I did? Did anything leave you disappointed? Please, let us know in the comments below. Take a look at Ray route's first impressions, if you wish to know more aboute him.
Bonus feature: I found this fanart absolutely adorable!
(click for larger view)

–>  credits to the artist