(Warning! This article may contain spoilers)
Take a very nice Anime. Take a great lead character. Take a virtually perfect partner. They patently like each other and would make such a great couple!
Episode after episode, they get closer and closer and you start thinking they are going to kiss and confess any time now. Yet, nothing actually happens. The two of them go on staring into each other's eyes, casually touching and basically almost-kissing but do not satisfy your urge to see them together as a couple. Not now. Not yet. Anime authors seem to enjoy keep us hanging around over and over.
Eventually the audience start feeling like this: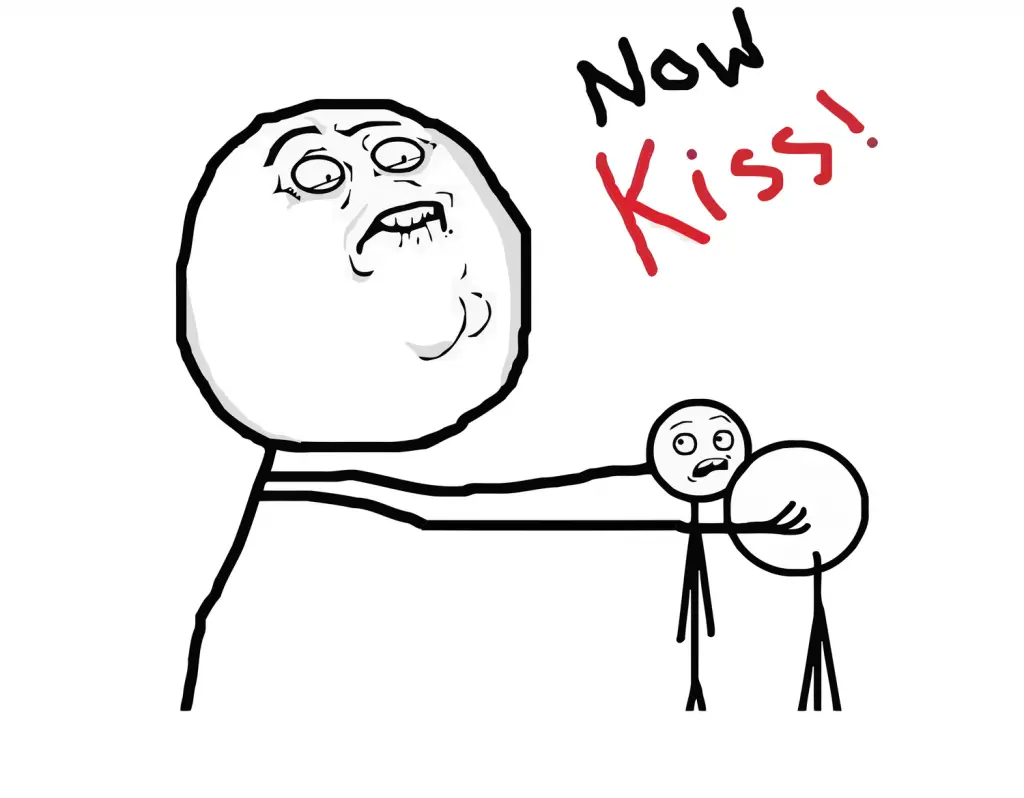 Why is it so? Most frequently there is one character who suffers from a traumatic event of the past and cannot resolve to move on and live a true love story. Meanwhile, the other character is unconfident, uptight, maybe is still dreaming about someone else (someone ridiculously wrong).
Some says there's even a specific name for this kind of romance anime: the get over it and f**k already genre.
Here's our Top 7 audience-frustrating anime lovers that we wish might go for a proper kiss.
7° Kousei and Kaori (from Shigatsu wa kimi no uso – Your lie in april)
Fourteen years old Kaori Miyazono is a beautiful, talented violinist who is (not so) secretly in love with troubled fellow musician Kousei Arima. She tries her best to win his heart. She even reveals him she is going to die soon. But wimpy four-eyes pianist Kousei, who is traumatized after his crazy mother's death, accompanies Kaori until the heartbreaking ending without giving her (and the audience) the satisfaction of a single damn kiss.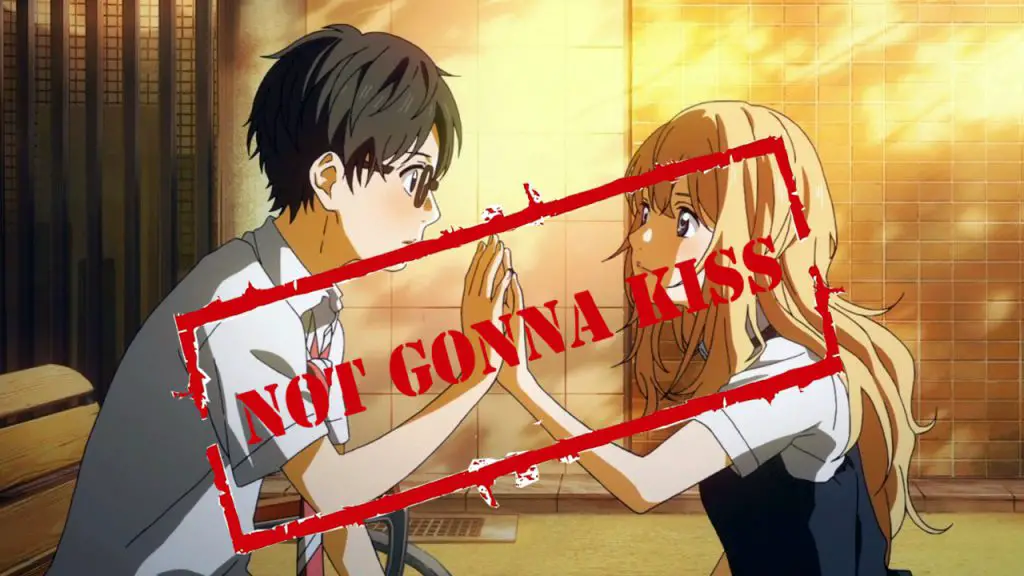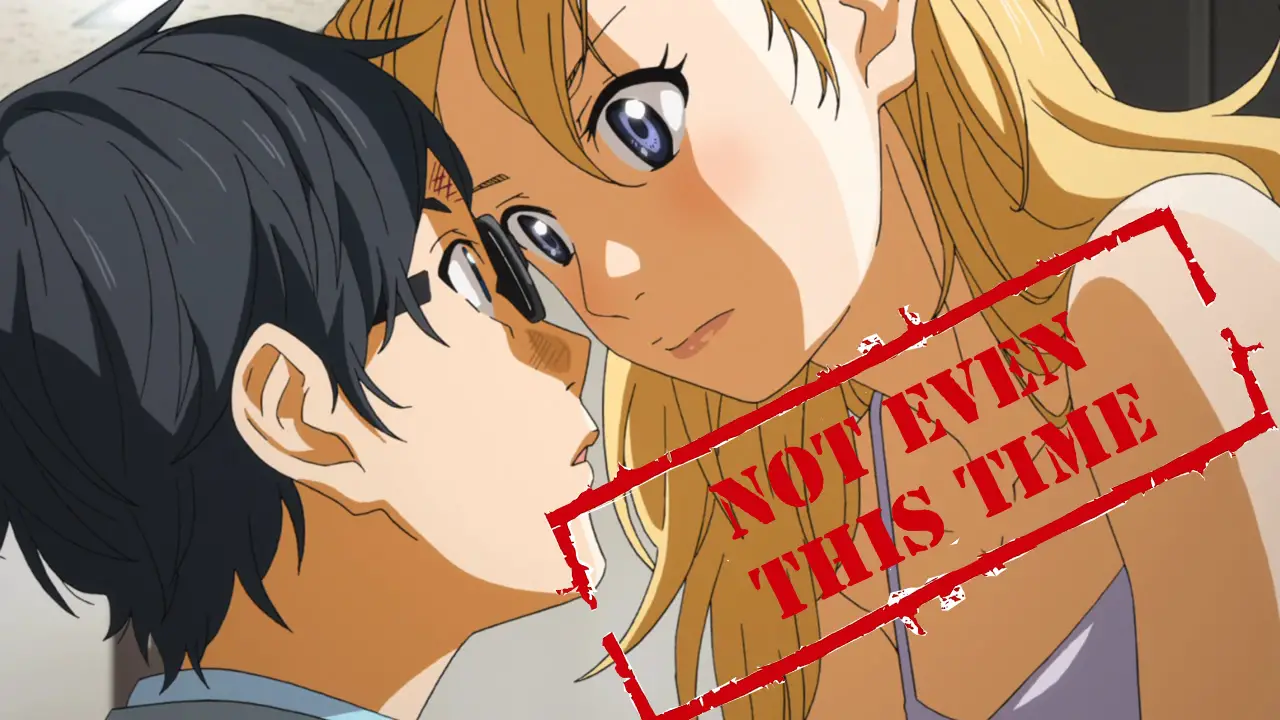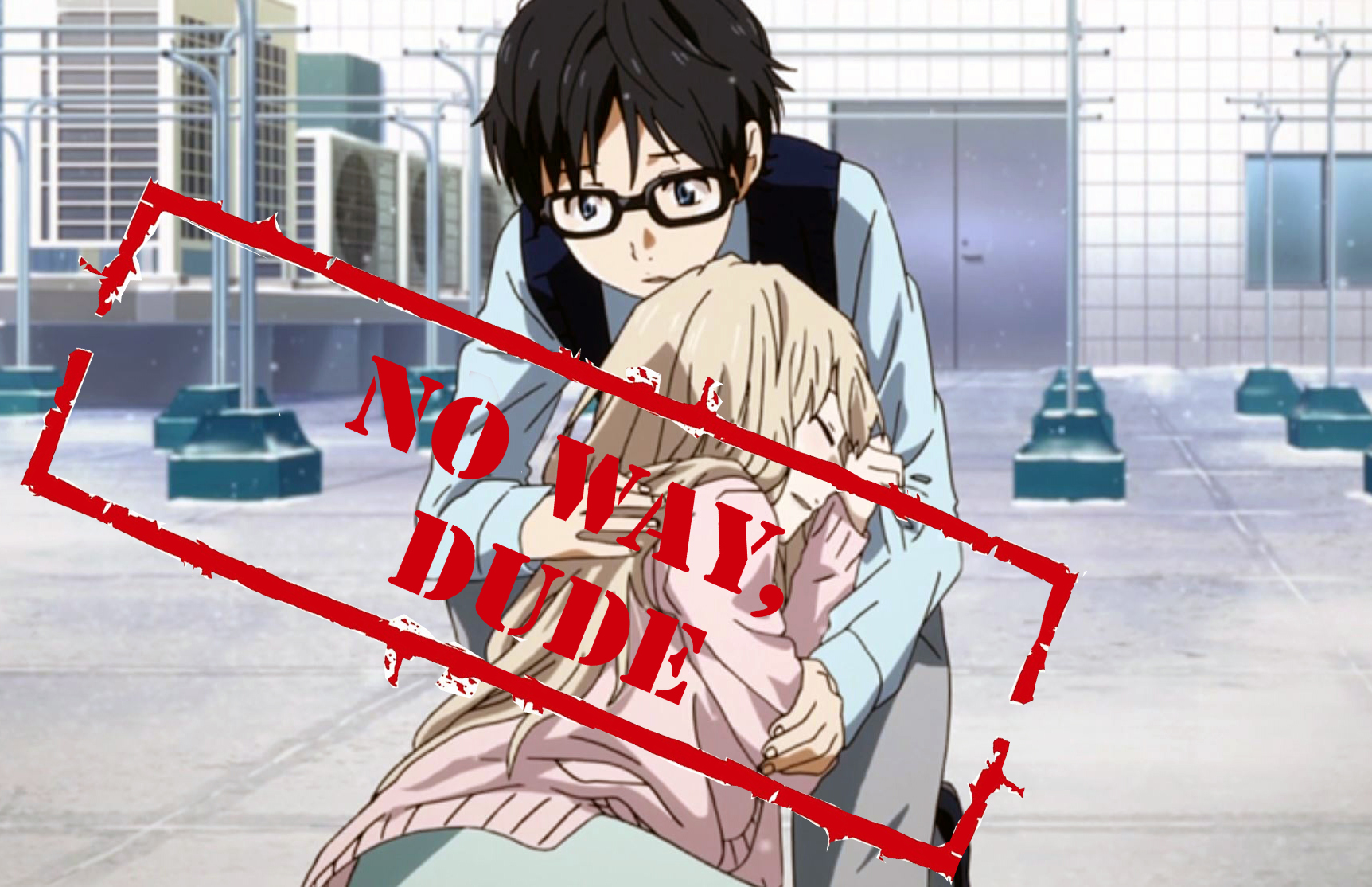 6° Naho and Kakeru (from Orange)
Shy high schooler Naho Takamiya has the uneasy task to prevent schoolfellow and love interest Kakeru Naruse from committing suicide. In order to comfort him, she forces herself to find the courage to confess her feelings before it's too late. Kakeru, who is traumatized after his crazy mother's death (yep, him too!), formally returns her love but doesn't bother sealing their promise with any kiss at all. Give up all hope with these two. We all know Suwa would have done better.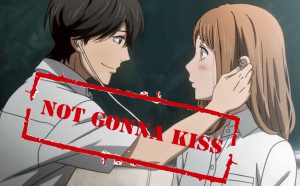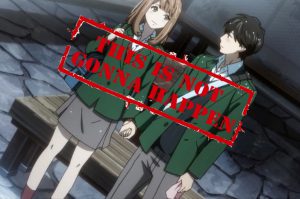 5° Subaru and Rem (from Re: Zero)
Ordinary boy Subaru Natsuki is in love with noble half-elf Emilia. But who cares? Everybody ships him with sweet demon girl Rem, Subaru's companion in many an adventure and audience's most loved character. Furthermore, there is more romantic tension between Subaru and Rem than between him and high-maintenance Emilia. Will our slothful protagonist ever realize Rem is the perfect girl for him? Or will Rem be confirmed a tragic character, remaining a second-choice till the end? (Come on, Subaru, open your eyes, you dumbass!)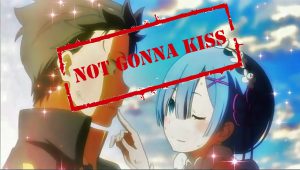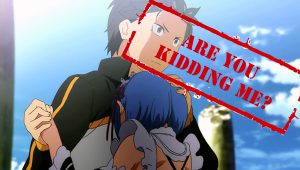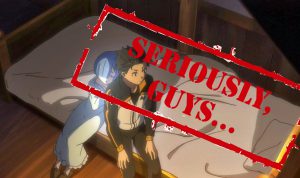 4° Yato and Hiyori (from Noragami)
Stray god Yato meets human schoolgirl Hiyori Iki and, since then, they never part. She loves his divine smell and he wants to make her the happiest girl on earth. Loving each other like a regular couple would be tough as they come from two different dimensions, yet they refuse to cut their ties. Unfortunately for the audience, they also refuse to openly confess their feelings despite it's so evident they like each other.
I am not saying Yato should vampirize… deify Hiyori taking away her human nature but, as I see it, kissing a god once in a lifetime worths a try!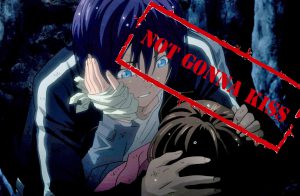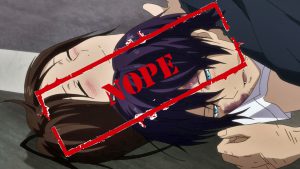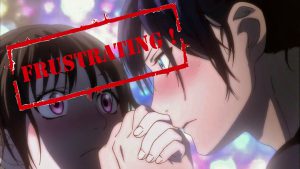 3° Chihaya and Taichi (from Chihayafuru)
Unless you are "team Arata", you can't deny how Taichi Mashima is gorgeous, devoted and damn perfect for Karuta teammate Chihaya Ayase! 3rd place in this chart is for this non-couple from Chihayafuru which frustrates us and makes us sigh a lot. Despite being the most desired man in town, Taichi is desperately stuck in friendzone with Chihaya who has only eyes for much more ordinary acquaintance Arata Wataya. As Chihaya only gets excited with Karuta champions, Taichi tries hard to be a better player than his love rival and, in the meantime, he ineffectively attempts to make Chihaya see him like a man. What a waiste!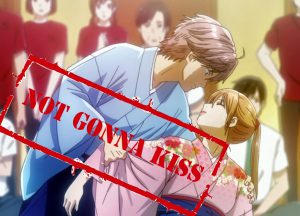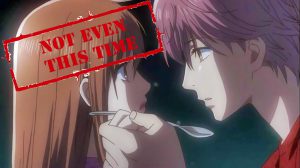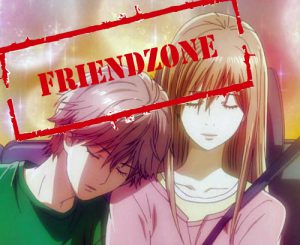 2° Yona and Hak (from Akatsuki no Yona – Yona of the Dawn)
Silver medal in this chart is for Princess Yona and her bodyguard Son Hak. Hak is in love with Yona since they were childhood friends. He would give his life for her and keeps on saving, protecting and supporting her every time she is in need. Yet the princess seems unable to see Hak as anything else from a good friend and devoted subject. By contrast, she can't help loving evil sissy usurper Soo Won who killed her beloved father, forced her to flee and proclaimed himself new king of Kouka (!) Be sure there is plenty of room for sighs and facepalms during a great amount of almost-kissing moments.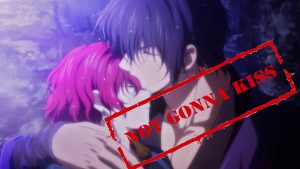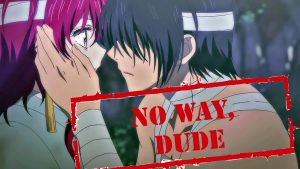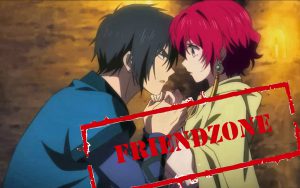 1° Futaba and Kou (from Ao Haru Ride – Blue Spring Ride)
Top rank of frustrating anime non-couples is Futaba Yoshioka x Kou Mabuchi from Ao Haru Ride. The two of them really should be a regular couple since the first day they met, still, for some reason or other, they can't achieve it. Basically, episode after episode, they go on almost-kissing, tricking the audience more and more till the last episode. So lame! I mean: they are teenagers aren't they supposed to have raging hormones?
Despite all of this, we totally love Futaba and Kou and we'll never give up hope for a proper happy ending. Eventually.