Are you playing Cybird's otome game "Midnight Cinderella: Ikemen Royal Romances" for smartphone and tablet? Are you doubtful about who, among the available suitors, is best for you? Are you wondering which story might be either the most romantic or passionate or provocative?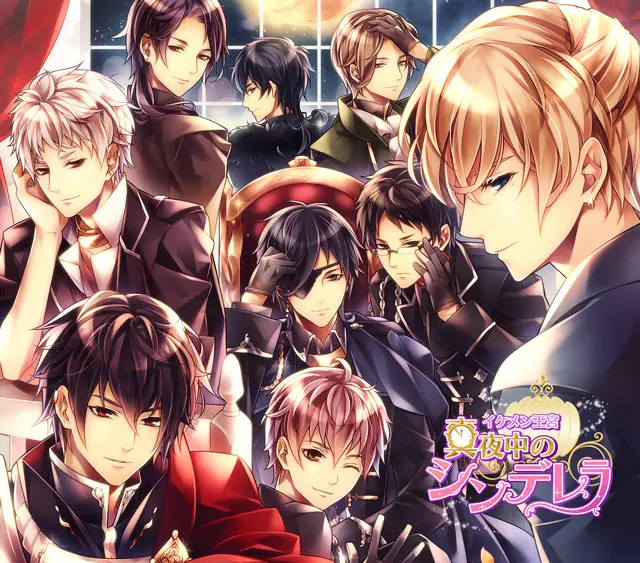 So, which one is Midnight Cinderella best route? It depends on which kind of love story you are looking for…
Here we are providing a short guide (no spoilers!) about the different routes in order to help you choose your ideal prince based on your personal taste.
We start with the analysis of three suitors (Alyn, Louis and Nico) then we will update this article adding the remaining routes little by little (so check this page again soon!)
See also: Sid route review
[nextpage title="Alyn Crawford"]
Why choosing Alyn's route?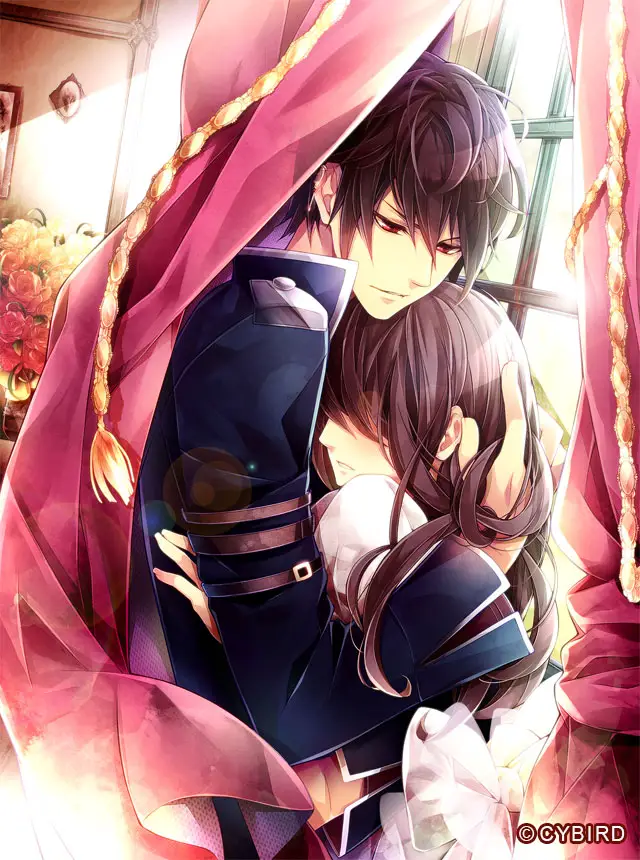 Alyn Crawford (Alan Crawford, in original Japanese version) is the captain of royal guard and an invincible knight himself.
He has layered dark hair and deep red eyes. He is tall and athletic with a self-confident behavior.
For my very first Midnight Cinderella route I chose Alyn simply because I found him the best looking among the possible suitors, furthermore, I like men who are a little haughty and bossy (and Alyn definitely is one of them).
Alyn is the kind of persona who is excellent at anything. He is smart, wise and always quick with a good comeback. He likes to tease but he is also very protective toward the ones he care for. Basically, he is better than you in everything (and this could be a little annoying if you have a competitive personality). On the other hand, if you are looking for a very manly, dominant partner, Alyn is for sure your ideal suitor.
Anyway you have to be aware that Alyn won't be an easy prey for you and he's going to reject your advances several times before he opens his heart to you.
After loosening up, Alyn proves to be a passionate partner and a real gentleman, yet remaining pretty serious (it's really impossible to have him disturbed!)
At the very end, I suggest to choose Alyn as your suitor if you love strong-willed and focused men who takes the lead in your relationship and always stays dignified. Also, trying to break his armor of coolness might be very pleasant!
[nextpage title="Louis Howard"]
Why choosing Louis' route?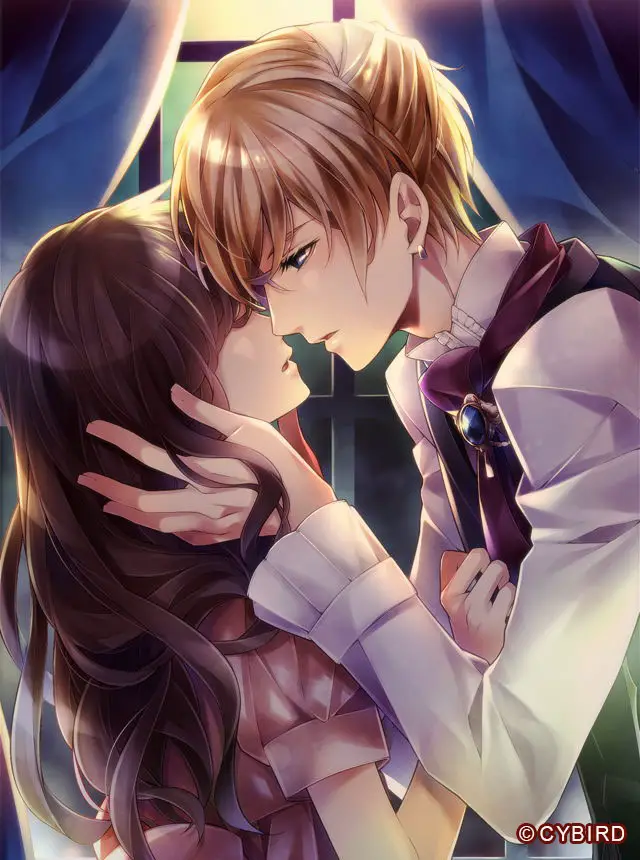 Louis Howard is a duke and a member of the Wysterian Court. He is also your dance and etiquette teacher.
He has sky blue eyes and feathery blond hair and he is described as incredibly beautiful and refined.
Louis embodies the perfect charming prince: noble, careful and devoted to you. At the very beginning, Louis acts coldly and seems unwilling to bond with you. He has his own reasons for dampening your wish to become the princess of Wysteria. Will your love convince him to follow his heart instead of his fears? You play your cards right and you'll see!
Louis' route is the most dramatic out of the ones I have read so far. He is prone to self-sacrifice and he is the one who will save you every single time you are in danger at risk of his own life.
Because of his painful past, Louis tends to be melancholic. Do you think the tense story of a sweet, sad prince is awfully romantic? Then you really should choose Louis as you suitor and find out if your affection can mend his heart and bring smile back to his lips.  After being saved by him (and saving him as well, somehow) you will be able to enjoy Louis' charming devotion to you and find out how dreamy and passionate your fairytale can be with him.
[nextpage title="Nico Meier"]
Why choosing Nico's route?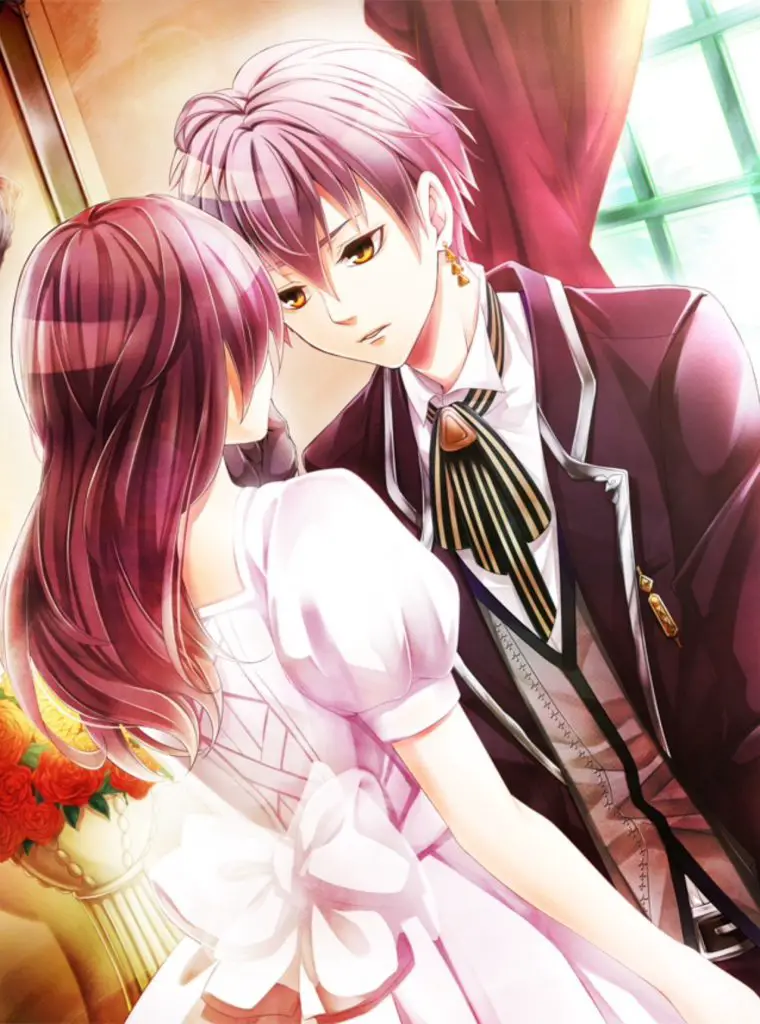 Nico Meier (Yuli Norbert, in original Japanese version) is your personal attendant.
He has messy rose-brown hair, wide amber eyes, a boyish look and a cheerful attitude.
Nico is definitively cute but, at the beginning, I thought he was less stimulating than other characters. During the routes dedicated to Alyn or Louis, I found Nico's appearances a bit annoying, as he seemed to me too sticky, too smiling and too young looking to be anyhow convincing as a suitor.
Yet surprisingly I found Nico's own route good and his personality really well depicted. I loved him to be an optimistic person despite his dramatic past and I think his dark side gives him an interesting depth.
Above all, despite his angelic appearance, Nico is one of the most naughty and cheeky suitors in Midnight Cinderella. As a consequence of being a clingy persona, he's always looking for physical contact and he happens to act pretty shameless.
Differently from Alyn and Louis, Nico does not reject you at the beginning of your relation. On the contrary, he has a flirty attitude since the beginning but, being very playful ad a little childish, it will take time for you to turn his joyful friendship into something more adult and passionate.
At the end, Nico is the perfect suitor for the ones who like innocent faced boys with a mischievous behavior. He is the kind of guy you might feel like protecting and leading but, at the very end, you find out he is the one in control. And this turns out to be very sexy.
Do you agree with this review? Which one is your favourite suitor so far? Leave a comment behind, if you like, and let us know!
[You might also like: 
Hottest Midnight Cinderella event and premium stories (worth buying with coins)
]