Nico Meier
Why choosing Nico's route?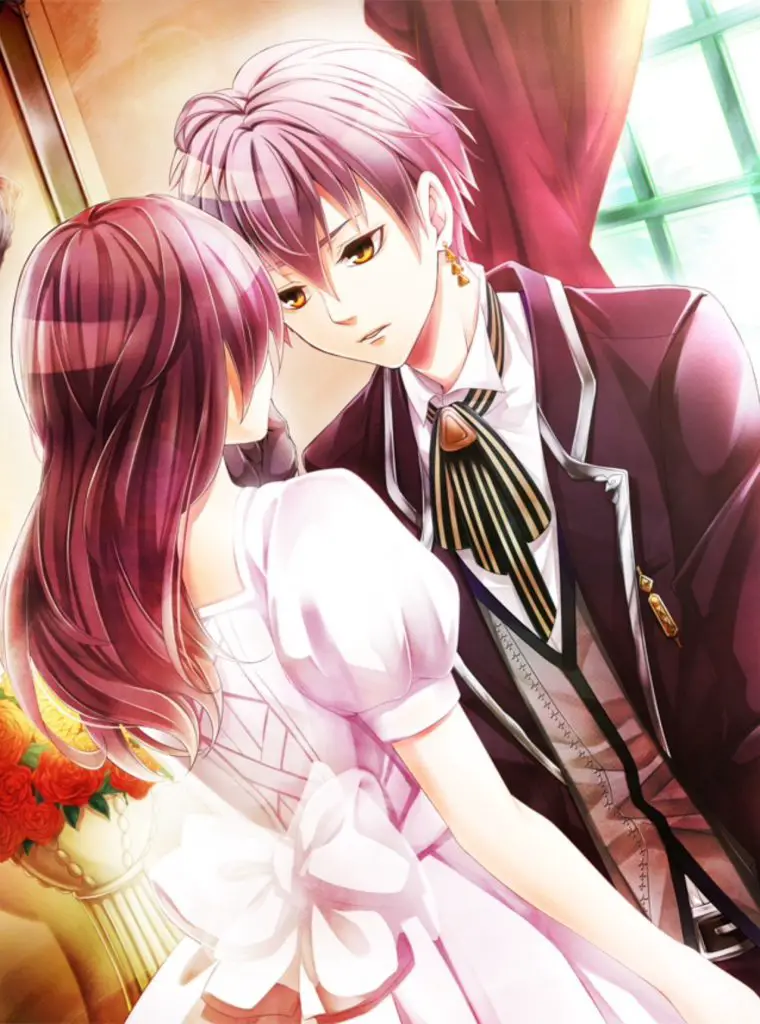 Nico Meier (Yuli Norbert, in original Japanese version) is your personal attendant.
He has messy rose-brown hair, wide amber eyes, a boyish look and a cheerful attitude.
Nico is definitively cute but, at the beginning, I thought he was less stimulating than other characters. During the routes dedicated to Alyn or Louis, I found Nico's appearances a bit annoying, as he seemed to me too sticky, too smiling and too young looking to be anyhow convincing as a suitor.
Yet surprisingly I found Nico's own route good and his personality really well depicted. I loved him to be an optimistic person despite his dramatic past and I think his dark side gives him an interesting depth.
Above all, despite his angelic appearance, Nico is one of the most naughty and cheeky suitors in Midnight Cinderella. As a consequence of being a clingy persona, he's always looking for physical contact and he happens to act pretty shameless.
Differently from Alyn and Louis, Nico does not reject you at the beginning of your relation. On the contrary, he has a flirty attitude since the beginning but, being very playful ad a little childish, it will take time for you to turn his joyful friendship into something more adult and passionate.
At the end, Nico is the perfect suitor for the ones who like innocent faced boys with a mischievous behavior. He is the kind of guy you might feel like protecting and leading but, at the very end, you find out he is the one in control. And this turns out to be very sexy.
Do you agree with this review? Which one is your favourite suitor so far? Leave a comment behind, if you like, and let us know!
[You might also like: 
Hottest Midnight Cinderella event and premium stories (worth buying with coins)
]