Here we are to talk about Midnight Cinderella otome game again. After reviewing Alyn, Louis and Nico's routes, today we are dealing with another much loved 2D suitor: Sid Arnault aka sir Lloyd Grandier.
Why choosing Sid's route?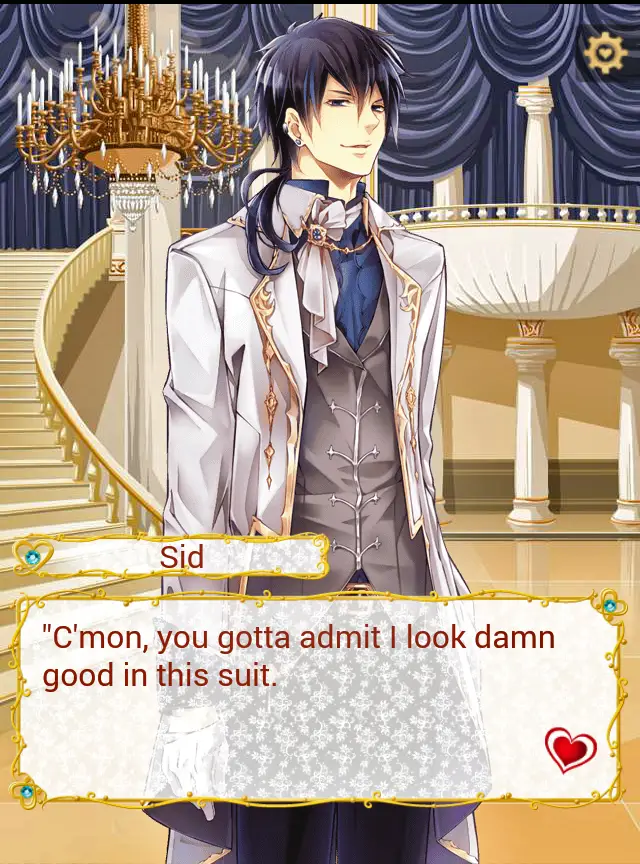 Sid is a very capable and charismatic information dealer from Wysteria. He has intense blue eyes and spiky black/bluish hair. He is a tall and manly young nobleman, the rebel heir of the Grandier lineage.
Loosely based on the character of Izaya Orihara from "Durarara!!", Sid shares with his anime counterpart a bold and insolent behavior, a neverending teasing smirk, a pretty similar look and, of course, the same profession: the information broker.
Like Izaya rivals Shizuo, Sid has his own archenemy whom he cannot refrain from tormenting and sending mad: Louis Howard. But, unlike Izaya, Sid soon reveals his tender heart to her princess.
Is Sid's route good? Pretty much indeed! What's best in Sid's story is definitely… the princess. She is bold and uninhibited like never before. Forget the shy and dull princess you have played so far: your Midnight Cinderella gives her best together with sir Grandier. They tease and provoke each other so much and the final result is a strong sexual tension between the two of them!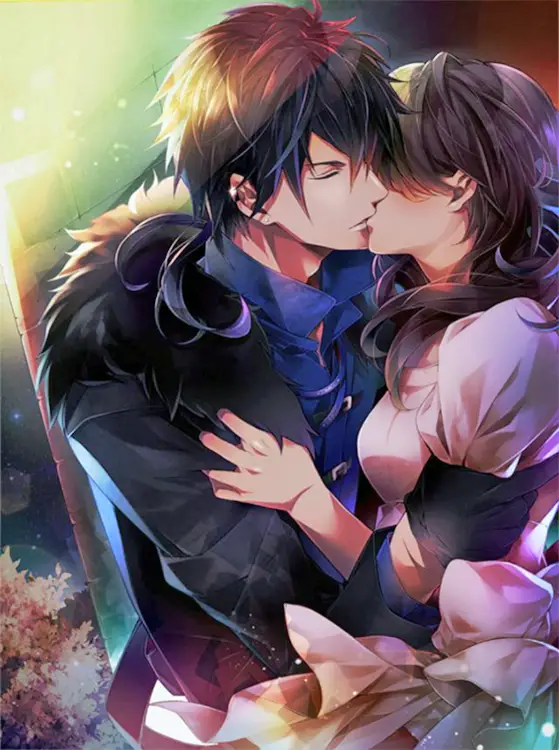 While usually you have to wait until part 5 or 6 to see some sort of contact between the princess and her suitor, in Sid's route something really big happens in the first 5 chapters of part 1! With such a good start you would probably expect a lot of sexy action throughout the whole story. Unfortunately this is not necessarily true because Sid has more wit than impudence. Nonetheless, his route is one of the best written of the entire saga with a leading couple that really works well together and a lot of palace intrigues to unveil.
In conclusion, you should really choose Sid as your suitor if you are looking for a manly, fiery tempered, insolent kind of dream partner. Thanks for reading and enjoy your story!
[You might also like: 
Hottest Midnight Cinderella event and premium stories (worth buying with coins)
]