Alyn Crawford
Why choosing Alyn's route?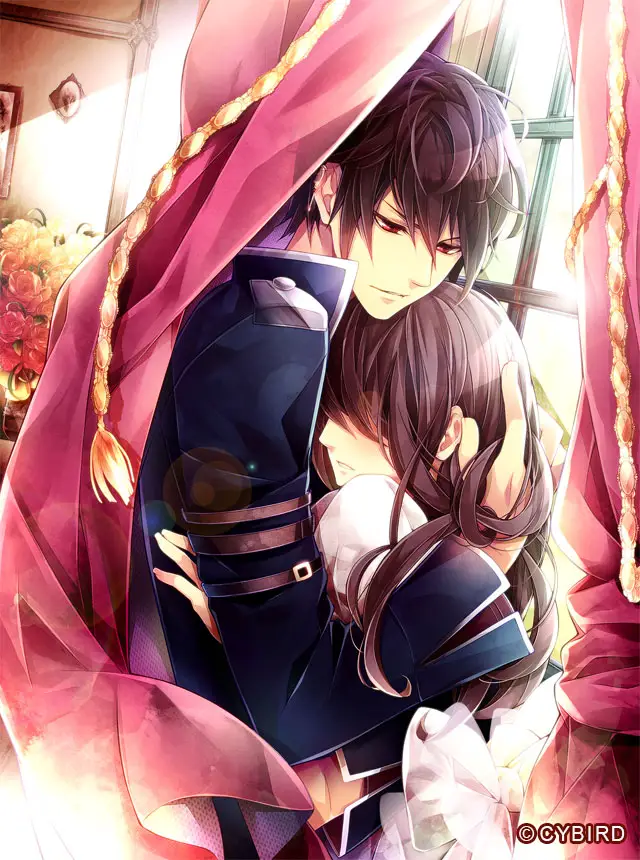 Alyn Crawford (Alan Crawford, in original Japanese version) is the captain of royal guard and an invincible knight himself.
He has layered dark hair and deep red eyes. He is tall and athletic with a self-confident behavior.
For my very first Midnight Cinderella route I chose Alyn simply because I found him the best looking among the possible suitors, furthermore, I like men who are a little haughty and bossy (and Alyn definitely is one of them).
Alyn is the kind of persona who is excellent at anything. He is smart, wise and always quick with a good comeback. He likes to tease but he is also very protective toward the ones he care for. Basically, he is better than you in everything (and this could be a little annoying if you have a competitive personality). On the other hand, if you are looking for a very manly, dominant partner, Alyn is for sure your ideal suitor.
Anyway you have to be aware that Alyn won't be an easy prey for you and he's going to reject your advances several times before he opens his heart to you.
After loosening up, Alyn proves to be a passionate partner and a real gentleman, yet remaining pretty serious (it's really impossible to have him disturbed!)
At the very end, I suggest to choose Alyn as your suitor if you love strong-willed and focused men who takes the lead in your relationship and always stays dignified. Also, trying to break his armor of coolness might be very pleasant!