[Update] The global release date of The Ssum, which was originally scheduled on the 31st of March, has been postponed. The game will have a "soft launch" on the 4th April 2018 only for Android users of Malaysia and India. It will follow the release of the finalized game after gaining a sufficient level of stability.
Please read through the article to watch the pre-released Opening Video of The Ssum

Yesterday, March 15th, Cheritz (the company who created Mystic Messenger) announced the release of its brand new game for mobile devices: The Ssum, which will be out at the end of March 2018.
Little has been revealed . Let's examine in depth what we got by now: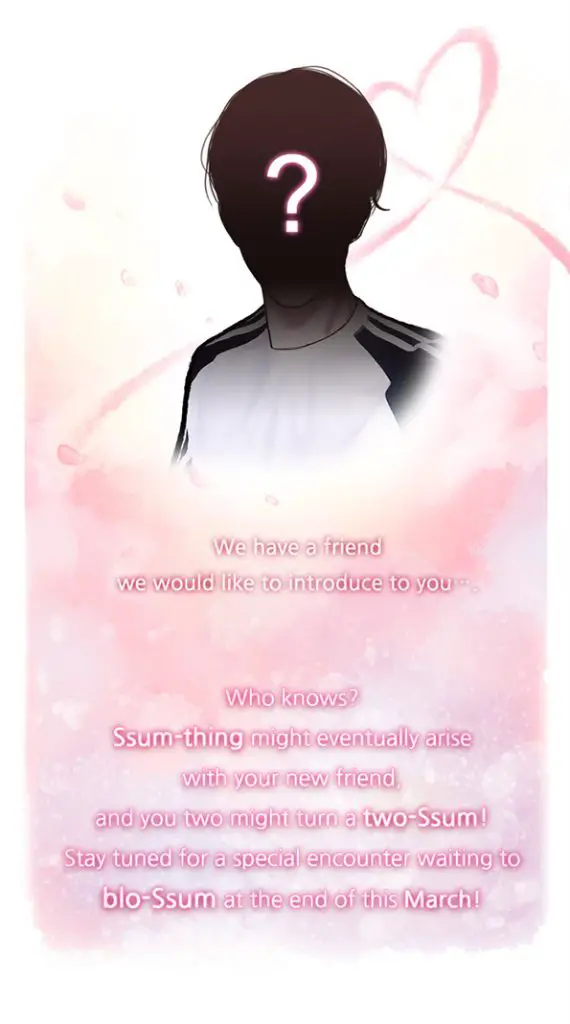 The Ssum will most certainly be another Dating Sim / Otome game, like Mystic Messenger, and we know for sure it will be a mobile game for iOS and Android (the app will be available on either Play store and Apple store).
The very first images of The Ssum published by Cheritz show a design that is less "anime-style" (like Mystic Messenger was) and more realistic, as the first suitors displayed look like actual korean boys, with straight black hair and oriental eyes.
Let's read through the lines of how The Ssum actually might be by analyzing Cheritz' presentation of its new game:
The Ssum: The app with which you can call & chat with your special Ssum-one.
So we are probably going to get a mobile game based on chats and calls (in Mystic Messenger's style). But, as confirmed by Cheritz, unlike Mystic Messenger (which has various functions to help the player hosting the RFA Party) The Ssum will mainly focus on phone calls and chats.
Check out where the exchanges of sweet honey-combed tug of war leads to.
"tug of war" seems to be the keyword for describing this game, which makes me think that you probably play one-on-one with a single "special someone" instead of playing with a bunch of characters (like in Mystic Messenger). "Tug of war" seems also to suggest a love struggle between you and the character you wish to pursue. Getting his attention could be the real challenge. 

We will find special Ssum-one who can revitalize your everyday life.

So, what's so special and awe-Ssum about this app?

There's no need to worry about ghosting and being left lone-Ssum in the middle!
This statement makes clear that in The Ssum there's no sort of Bad ending that interrupts the game before its time.
This is an app with never-ending calls & chats updated on and on,

So you can enjoy new contents every day.

60 days-worth of contents awaits you upon the release of this app. You'll always be able to enjoy more contents through updates.

Show your love to this Ssum-one, and you might be able to enjoy the app eternally.
This one is very interesting and new. It looks like Cheritz is giving us a potentially never-ending 2D boyfriend as it seems the game and the virtual relationship is not going to finish unless you (the player) get bored of your suitor. I'm not sure if this is either comforting or creepy…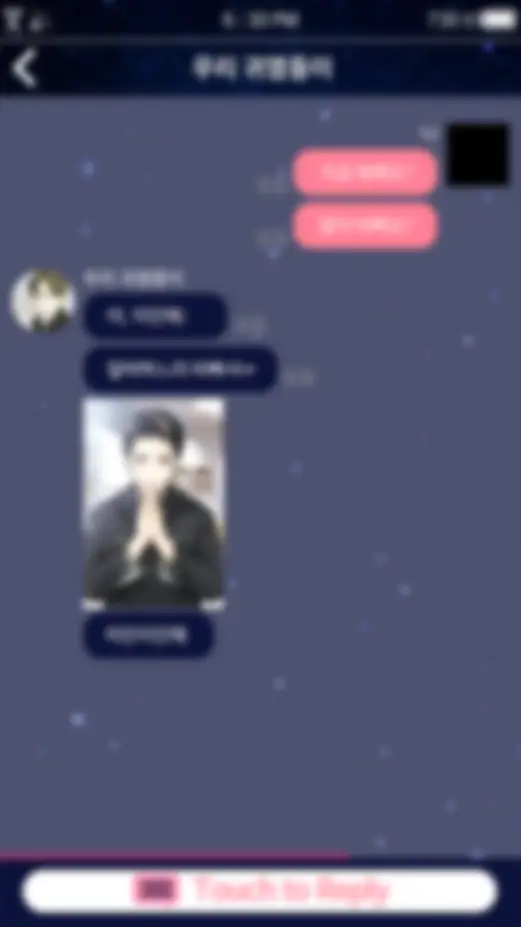 Once you start this app, you'll be able to find your perfect Ssum-one matching your daily routine from wake to sleep.
So, another innovative side of The Ssum seems to be the ability of the game to learn the player's habits. After several missed calls or missed chats, the game will probably reconfigure its time schedule and the interactions between you and the suitor will happen only in more opportune times of the day (or night).
This special Ssum-one might even give you a call. But you can also call this Ssum-one yourself!

Experience discussions about the calls & chats you shared and whispers of good-nights to each other.

Your daily stress will wither away listening to this Ssum-one's voice every day.
Voice calls seem to be a very dominant feature of this game. Are all the calls going to be in korean or will Cheritz give its audience calls in english language as well? Me personally, don't feel the need of hearing the game's voices in a familiar language. Actually I thing korean is a very sweet-sounding language and I appreciated a lot Mystic Messenger's voice actors, so I'm sure Cheritz will chose for the best.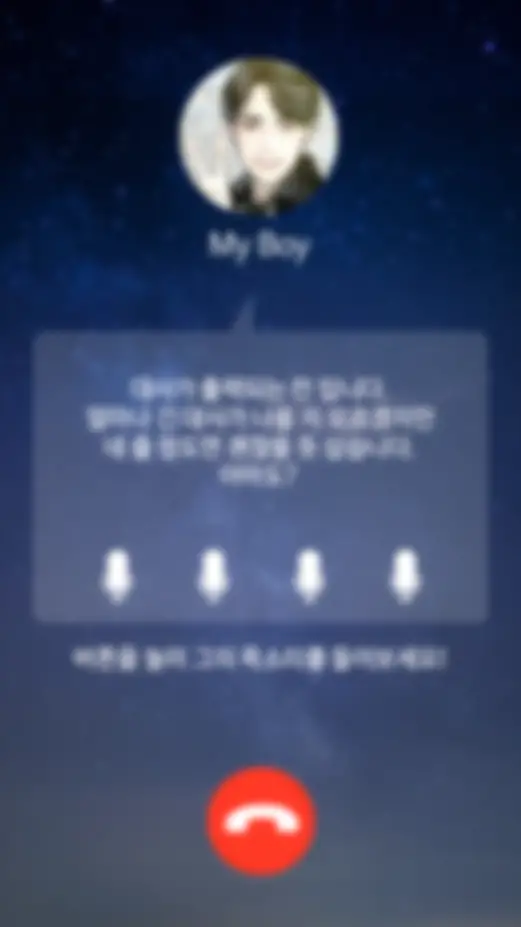 Curious what your Sum-one thinks about you?

Get a glimpse of Ssum-one's memos revealed just for you.
Another feature partially revealed: your suitor's thoughts about you can be spied (is it something similar to Mystic Messenger's spaceship sensors catching RFA members thoughts?)
Last but not least: will The Ssum be free or a paid game? Or something in the middle with a basic free game and some special contents to purchase with money? We'll see. By now Cheritz has always behaved very generously with its gamers and that was one of the reasons for Mystic Messenger's success all over the world. I don't think things will change with The Ssum. The game can be fully played for free, but it probably will have ads in it. Only by paying it will be possible so skip the ads.
About the main difference between Mystic Messenger and The Ssum, Cheritz stated that the latter focuses on a lighter but endless relationship while Mystic Messenger is more of a varied, multiform game.
The Ssum will be available around the 31st of March, 2018. How do you feel about this new mobile app? My very first impression is the success of The Ssum will depend on how much of a "good plot" there will be at its base. If it is all about romantic junk and lovey-dovey stuff, it won't be able to compete with Mystic Messenger. On the other hand if The Ssum has a solid story to tell, it will be the legitimate heir of his famous predecessor.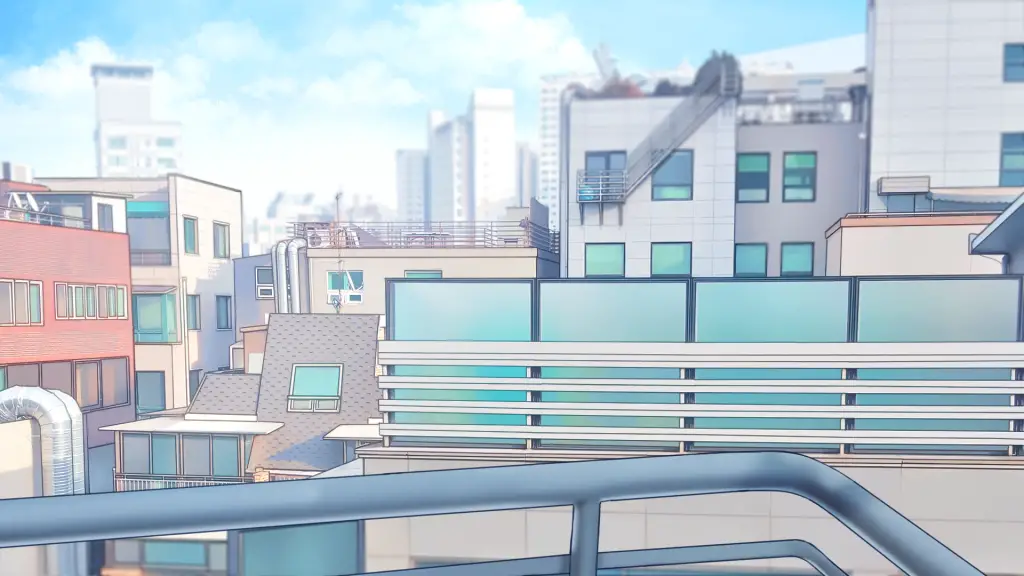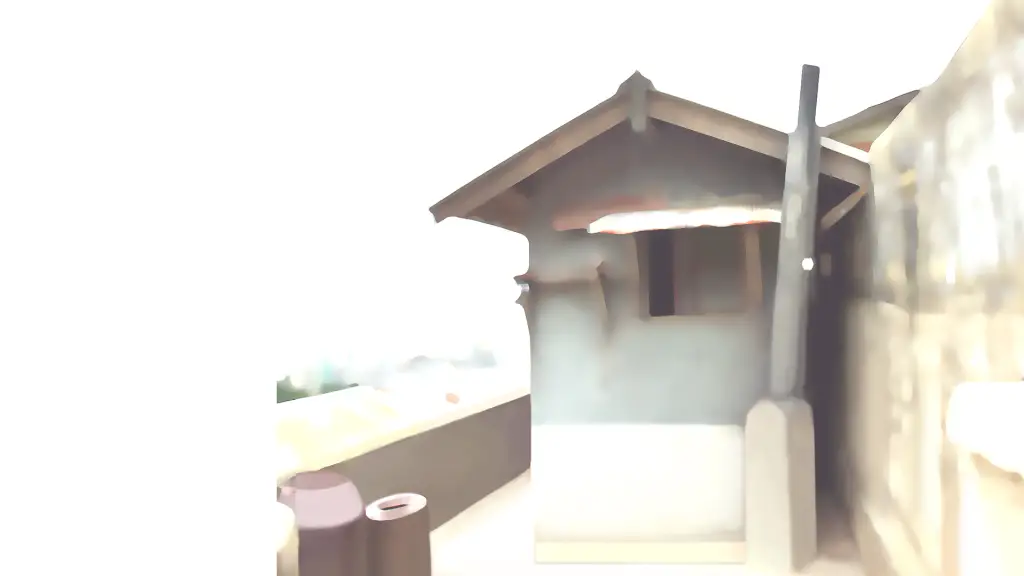 The following is the pre-released Opening video of The Ssum. I'm not entirely sure this is the final version. If it is, I'm afraid I don't like very much the character design. I guess we just have to wait and see…
TRIVIA: WHAT DOES "THE SSUM" MEAN?
"The Ssum" is a korean newly coined expression. Ssum (썸) comes from the abbreviation of the word "something".
In a broad sense, "The Ssum" designates that particular situation where, before two people actually meet, they start to get acquainted with each other.
"The Ssum" is that unclear "something" between a man and a woman and indicates, in korean slang, the preliminary stage of romance, the time spent being interested in each other before jumping into a romantic relationship.

Share your opinions and speculations about The Ssum by leaving a comment. We'll be more than glad to read them and discuss them together.