In case you've missed our extensive review of EVENT free RPG, we strongly suggest to give it a look, since the game has a number of interesting concepts for a modern, narrative-focused Role-Playing  Game System condensed in few pages.
Today, a week after the august ruleset update which we've covered here, we're here to announce the official launch of the www.event-rpg.com website, that will be used by the authors to keep the community updated with the game development info, latest news and Kickstarter project updates.
The website is still kind of lightweight in terms of actual contents, but it definitely looks promising: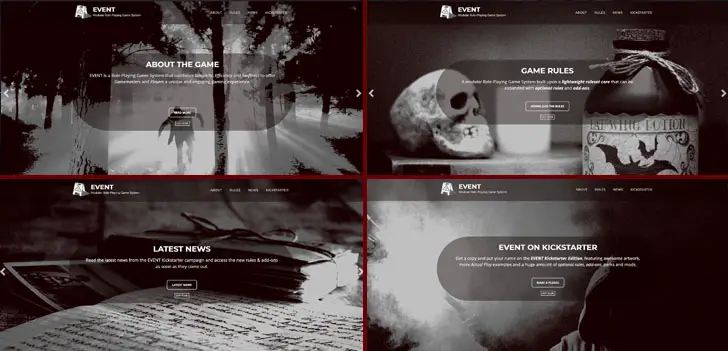 The first published news caught our attention as it was linking to a Q&A session between the EVENT main author and Dan Davenport, also known as The Hardboiled GMshoe. It was a 2h-long event in which the speakers went through most of the game mechanics, paying particular attention to the new optional rules and the modular aspects of the system.
In case you're interested in knowing more about EVENT you can either download the EVENT RPG Manual Creative Common Edition for free (also available in italian language) and/or support the Kickstarter Edition on the EVENT Kickstarter fund-raising page.