My Hero Academia season 4 abandons its traditional location in Spring broadcast. Therefore we need to wait until Fall to meet again Deku, All Might and the others.
The official Boku No Hero Academia website announced, in fact, that the anime will be back with new episodes on 12 October 2019.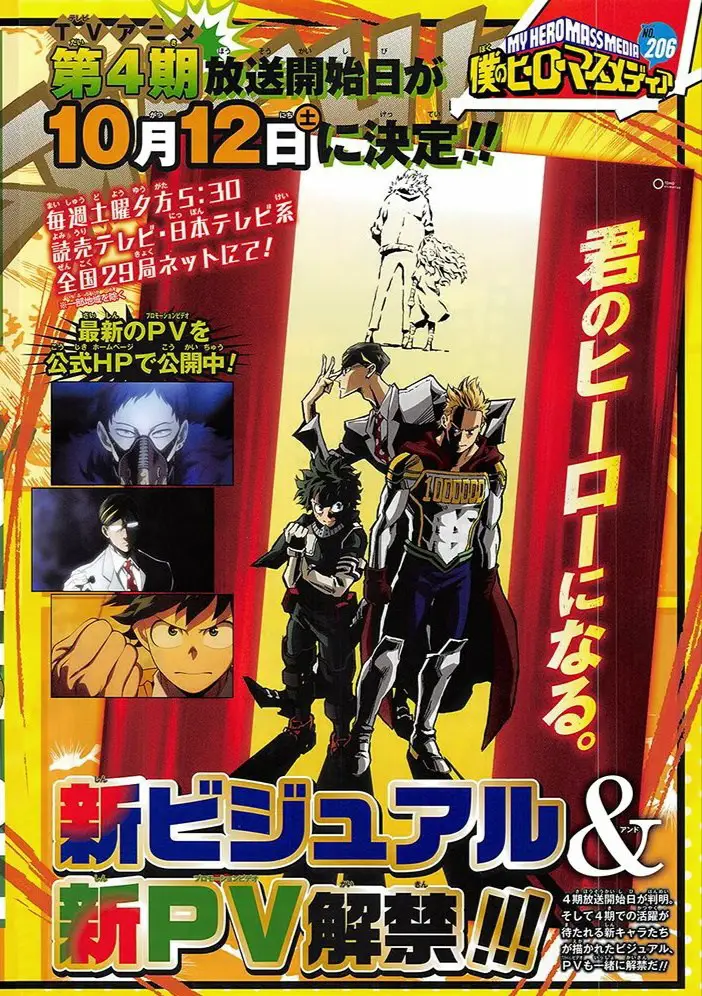 There are many reasons why it was not possible to schedule season 4 in April, as hardocore fans already know:
First of all, the usual placement of My Hero Academia (ie on Sundays at 5.00 pm on NTV channel – Nippon TV) has already been taken up by Mix, the new Anime about baseball from a manga of Mitsuru Adachi's.
Moreover, Spring 2019 is likely to be one of the richest anime seasons ever, packed with highly anticipated returns.
The Distributors probably wouldn't want to saturate the market by releasing My Hero Academia at the same moment with Attack on Titan, One Punch Man and the other big titles of 2019.
They would also want to leave a little head start to Boku No Hero Academia Manga as the Anime is by now very close to the facts narrated in the Manga.
The protagonists of the new arc will be Deku and Mirio (young and talented hero introduced at the end of season 3) as shown in the first official key visual released today.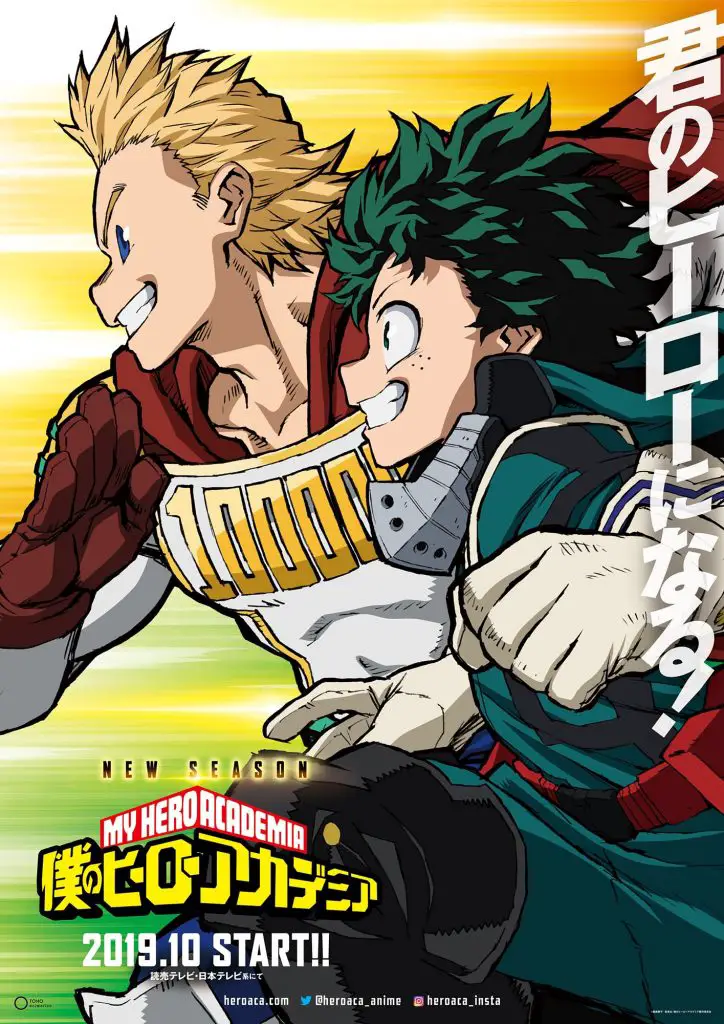 Among the characters who will make their appearance in the new episodes there will certainly be Hawks, the hero the fans started adoring after he made his debut in the manga, immediately jumping at the highest positions of the fan appreciation charts.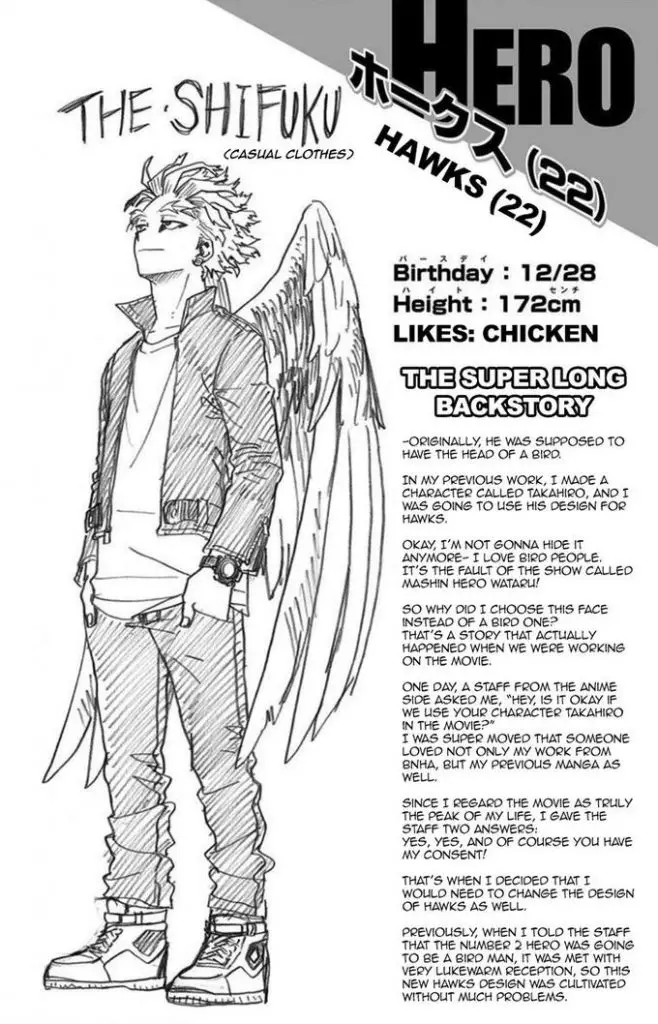 Can't wait for next October to meet your favourite heroes? Well, if you happen to be in Japan in spring you might attend the new My Hero Academia "the Ultra" stage play (in Tokyo and Osaka theaters)