Shingeki no kyojin fans have today one more reason to visit Japan: Fuji-Q  Highland, a famous theme park nearby Tokyo, launches 3 new rides themed after Attack on Titan  and a whole new area dedicated to Hajime Isayama's masterpiece.
AOT attractions have been introduced in April 2017, just in time to harness the hype for the airing of anime's season 2. Fuji-Q Highland's visitors can now immersively join Eren Jaeger's post-apocaliptic world and come up beside him in his struggle against Titans.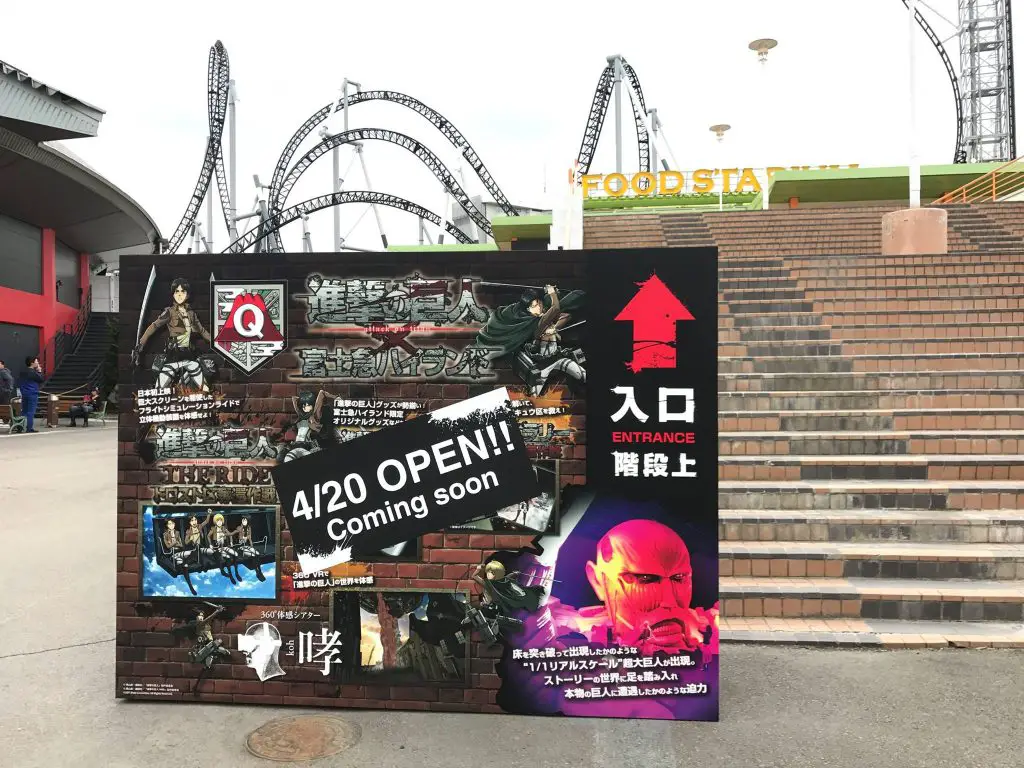 A huge Colossal Titan reproduction welcomes visitors at the entrance of the new themed area named  "Attack on Fuji-Q Highland".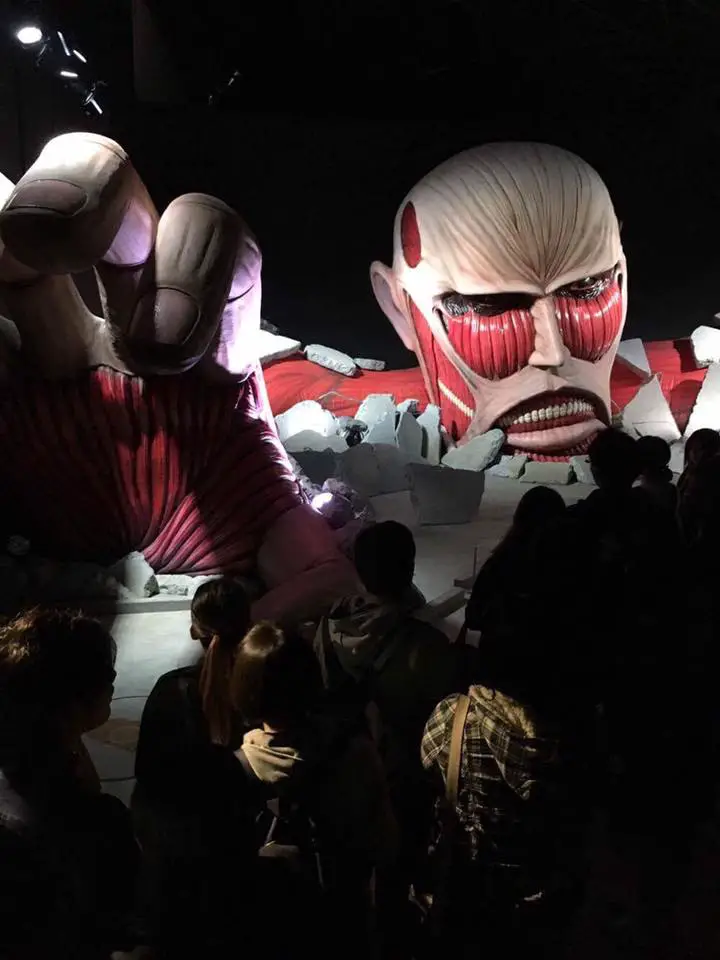 The first new ride is a Flight Simulator: 40 guests seat on a moving gondola  positioned right in front of a semispheric screen. When the journey begins, visitors find themselves in the middle of the action pretending to be part of the Garrison fighting against a Titan invasion inside the city walls.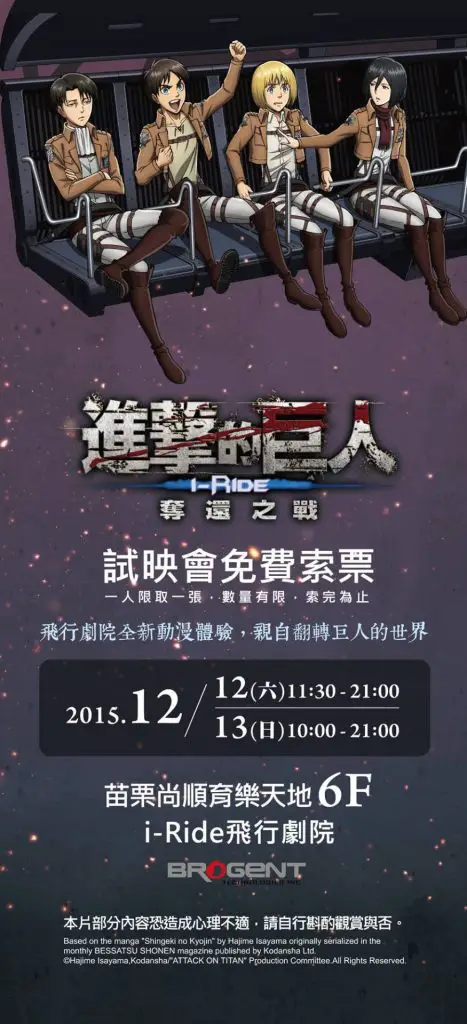 Second ride is a 360° VR Theater, an interactive attraction which uses VR visors to grant a 100% immersive experience. Guests go for a mission trip together with Survey Corps led by captain Levi Ackerman: they float through the forest operating the maneuver gear while escaping from a Titan's assault.
At last the park features "Attack on Titan Rally", an Escape the Room kind of attraction: sort of a treasure hunt inside a AOT-themed pavillion. Guests are given a map and a special checklist and they have to collect clues until they find out the correct codes allowing to close wall doors on time to save the town. All those who succed, receive a special prize from exclusive Attack on Titan merchandise specifically created for Fuji-Q Highland.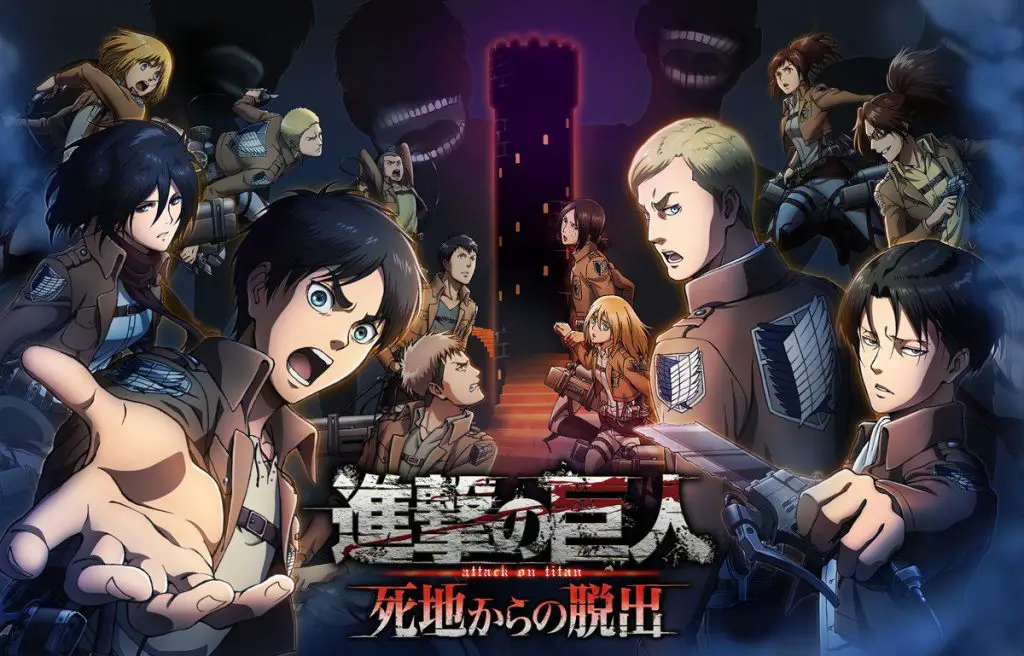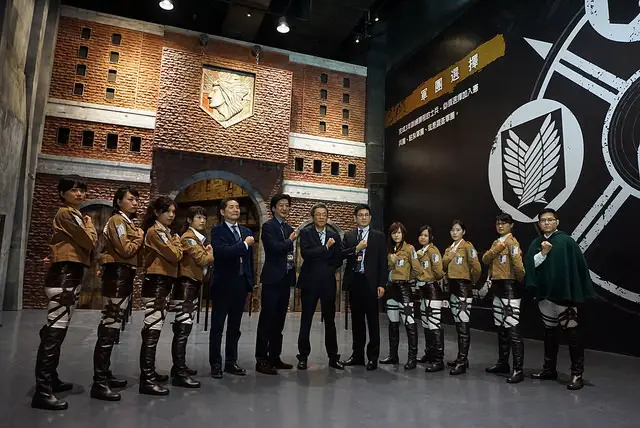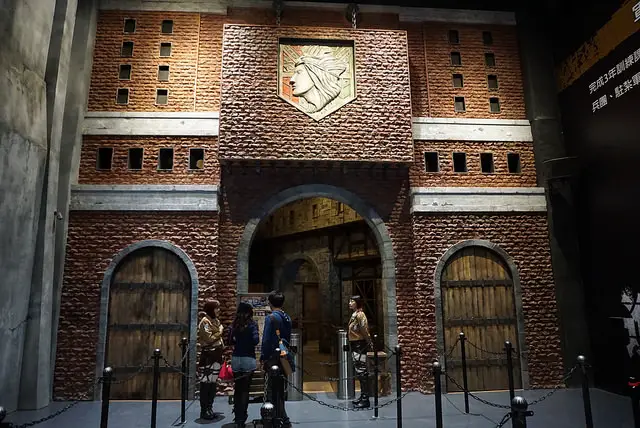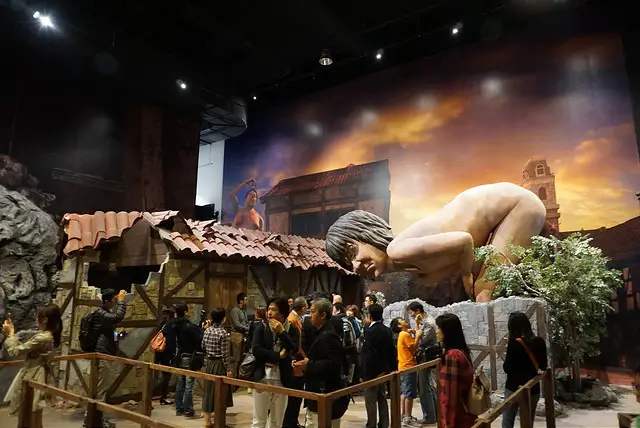 Attack on Titan themed area will stay at Fuji-Q Highland until May 2018. During the same period a special merchandise will be also available at the park's shops.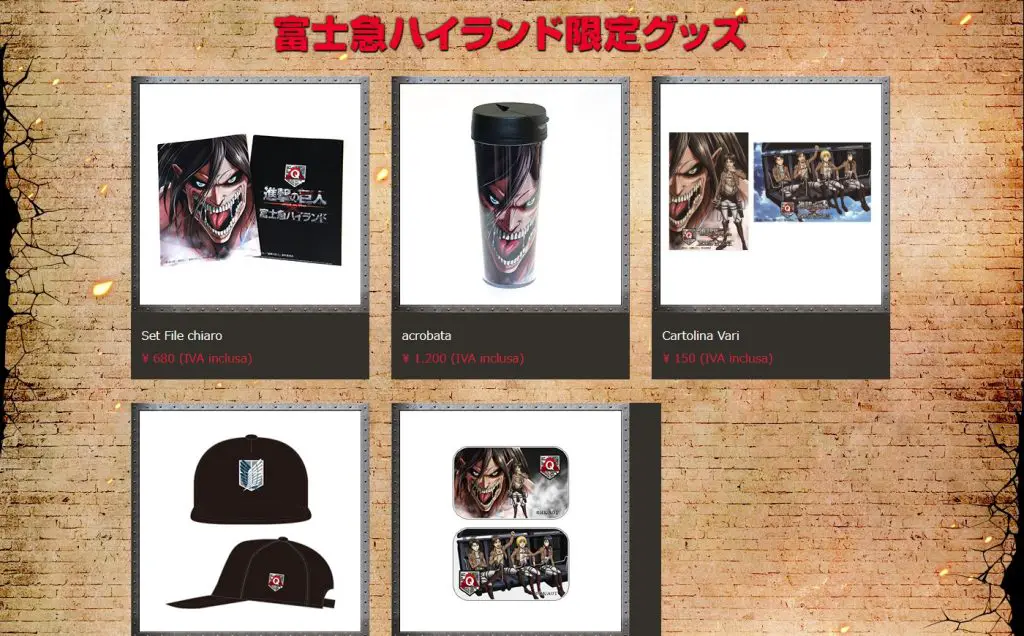 Fuji-Q Highland seems willing to compete with another japanese amusement park (Universal Studios Japan in Osaka) which increased the number of guests after installing huge Attack on Titan statues where visitors can be photographed in the act of being "eaten" from one of Isayama's monsters.