January 13, 2017, at 5:00 o'clock in the morning CET, Nintendo finally unveils their new console with a stunning 1-hour-long press conference featuring a whole lot of insights about the product and also many interesting trailers of the upcoming games, such as: Splatoon 2, Super Mario Odissey, Xenoblade 2, Shin Megami Tensei and Breath of the Wild.
The first to talk is the Nintendo president Kimishima, who – after a brief introduction about the good feeback received by the promotional trailer released in October – shares some info about the console release dates: we can most likely expect the official launch on March 3 2017 for Japan, USA, Canada and (hopefully) Europe. As for the price, we're talking about 29,980 yen for the Japanese market, 299.99$ in USA and – arguably – 299,99 € within the EU. Online services will be free for the first months, then they'll switch to a monthly fee by the end of the 2017.
The scene is then passed to Director Shinya Takahashi, who emphasizes some details of the console itself: Switch has been made with the precise intent of being everything the past Nintendo consoles were: compact, portable and extremely versatile. There will be three usage modes: TV mode, which is the most classic one – connected to any home screen; Tabletop mode, to play directly on the console tablet-like screen; Handheld mode, where the player can hold the screen together with the Joy Con controllers.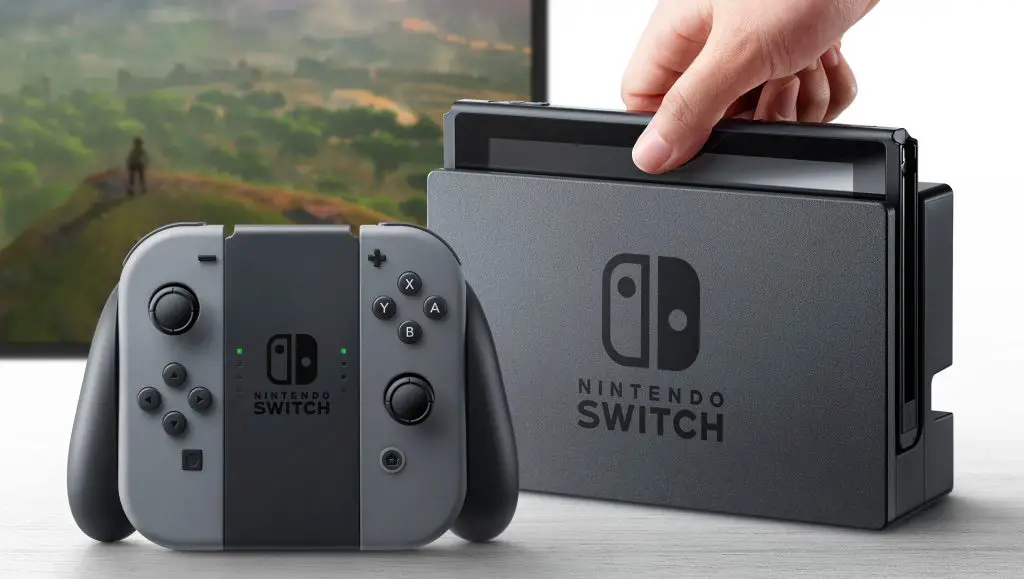 Another speaker, Yoshiaki Koizumi, explains what the Joy Con controllers actually are and how they will work. They will be small, confortable and easy to hold; the analogic switches can be pressed like buttons; the standard buttons are very similar to those present on the Wii U controller; there will also be an NCF reader for the Amiibo. The controller will also allow users to make screenshots in real-time and share them to their social networks of choice. The two Joy Con can be connected or independently set, so they can be used together or by different players. They will also have safety wrist-level brackets, just like the Wiimotes. Other features include an HD camera with telemetry and optical sensor and a brand-new, ultra-realistic vibration system called HD rumble.
Those who didn't et their alarm clock to 5:00 in the morning to see the presentation live can still see it by visiting the Nintendo official YouTube channel or by clicking the "Play" button here:
Thanks for watching!