let's male Pinky the ghost with thick felt
Let's start drawing Pinky's shape on the paper. The pattern must be big enough to be worn like a mini-dress.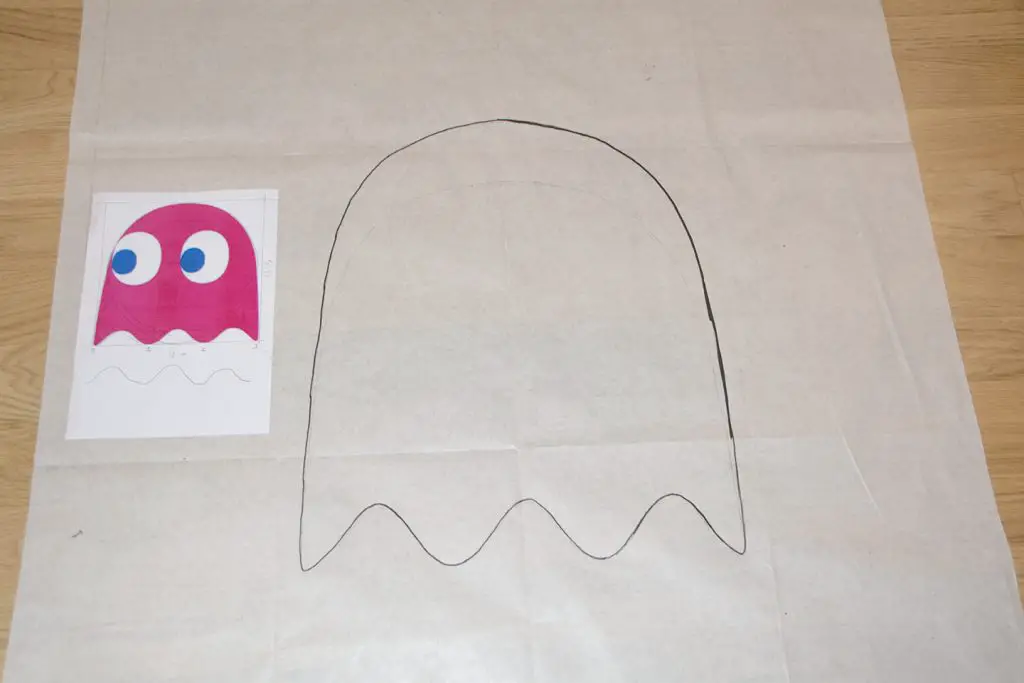 Draw Pinky's eyes as well. We are going to make them with soft felt.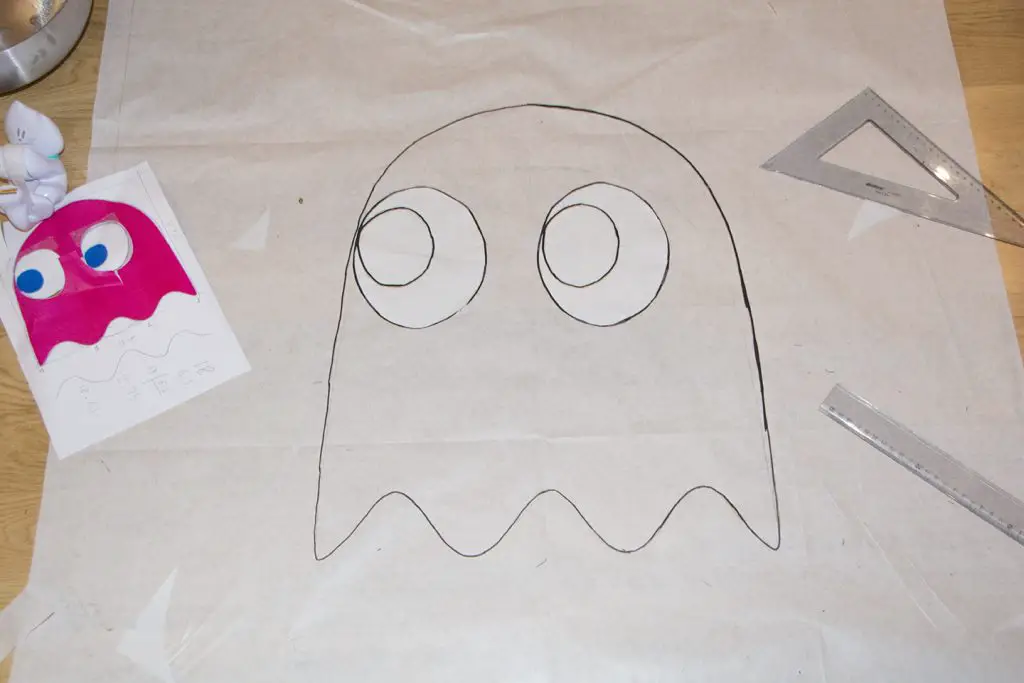 Here it is Pinky's shape (front + back) made of thick felt, pink of course.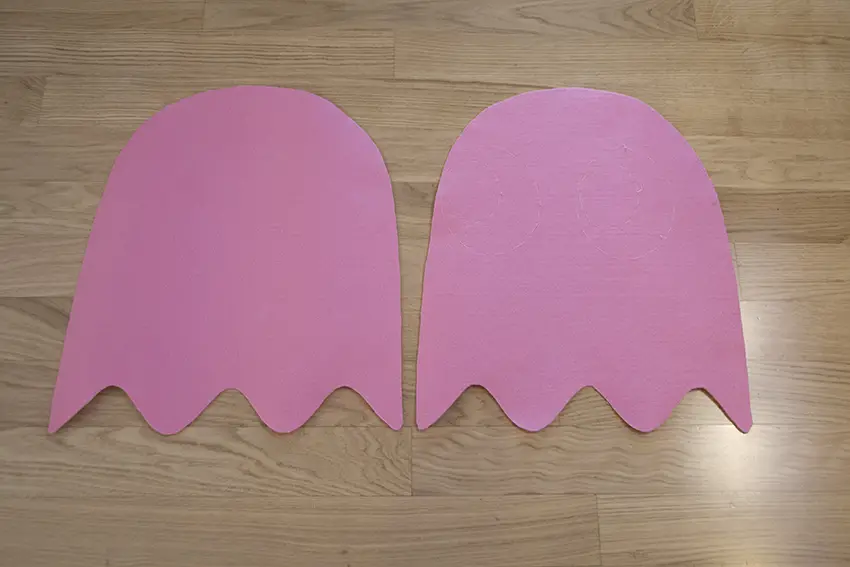 Let's sew the eyes (made of soft felt white and blue)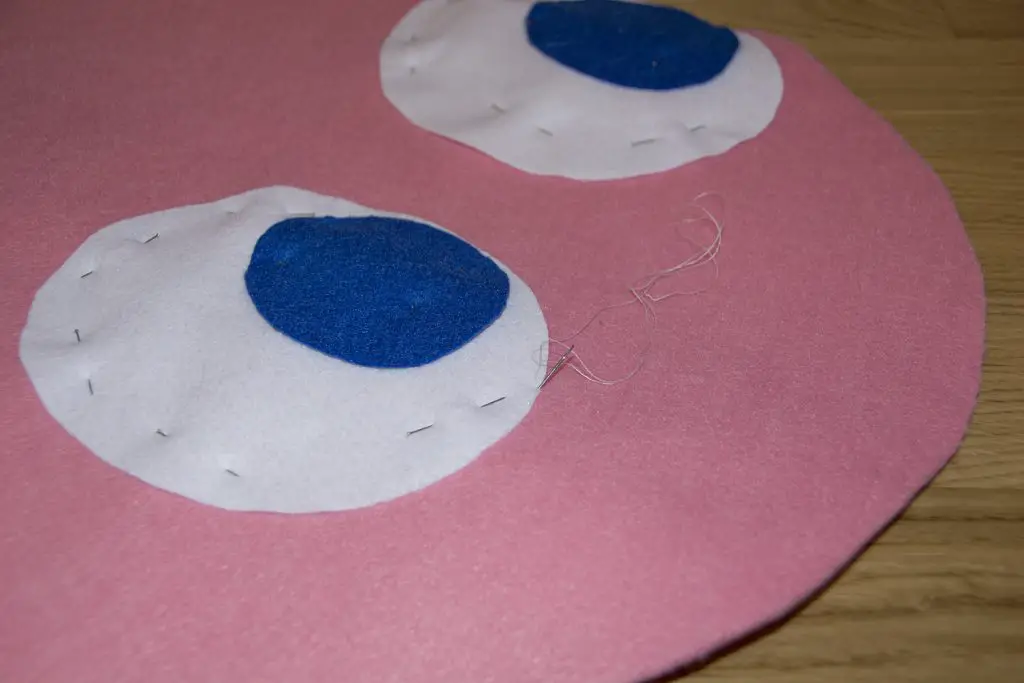 That's Pinky's body all finished. Easy, isn't it?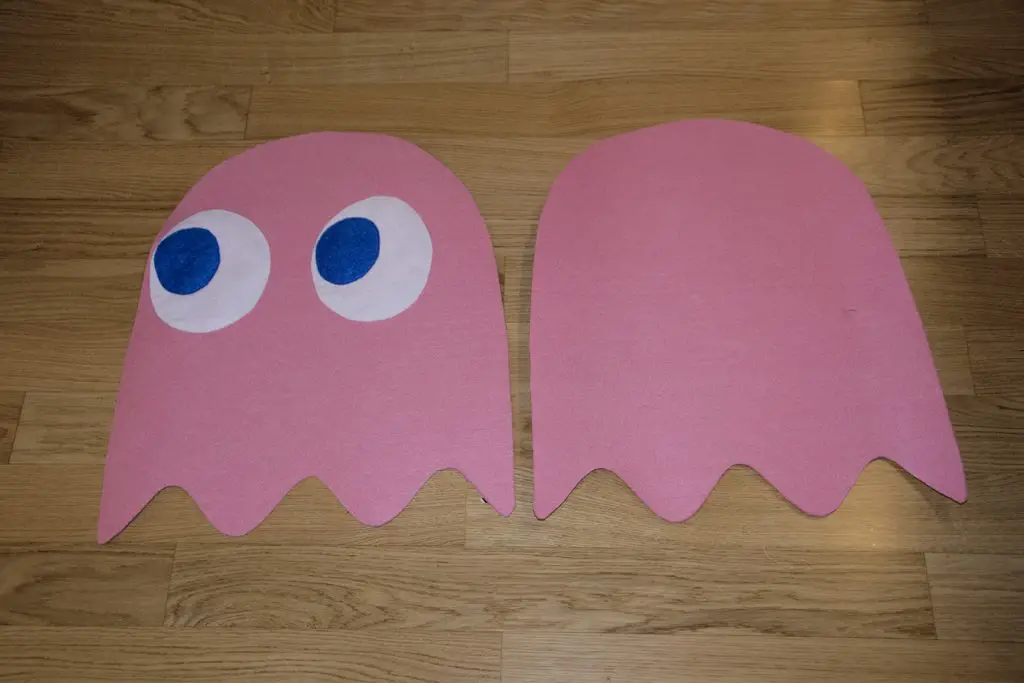 But we are not done yet! Continue reading for discovering the next steps…