Introducing Pac-Man running away from the ghosts
In order to complete Pinky's environment, we must now introduce Pac-Man itself! As Pac-Man is on the run from the ghosts meanwhile it eats the pills, we'll make Pac-Man a wristband running along our arm!
Our Pac-Man is made of thick yellow felt. We'll use 2 round shapes glued together, so Pac-Man will be perfecly flat and stiff. Before gluing the 2 halves, let's insert an elastic band inside one of the Pac-Man shapes.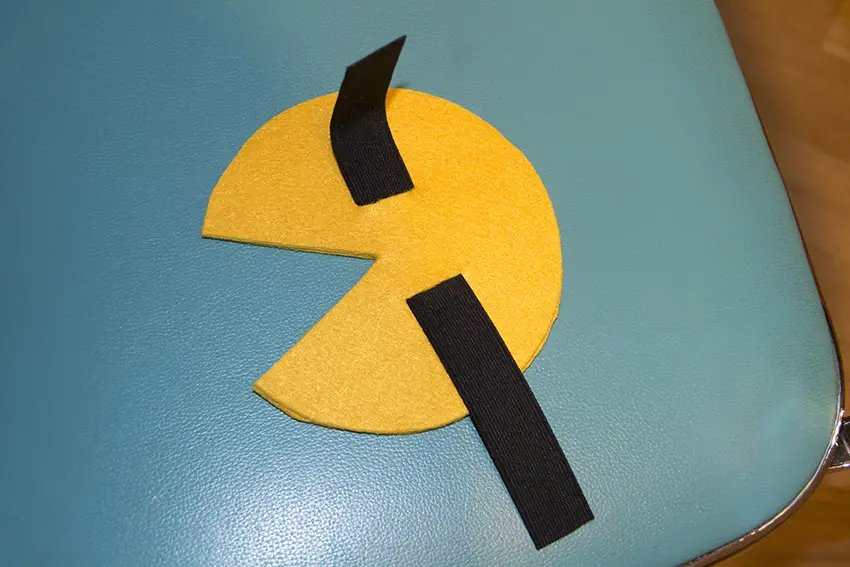 After gluing the 2 halves, let's sew the elastic band and let's get our Pac-Man wristband. Our Pac-Man will take place on our foreharm, just in the spot where the white pill is missing (because he ate it, of course!)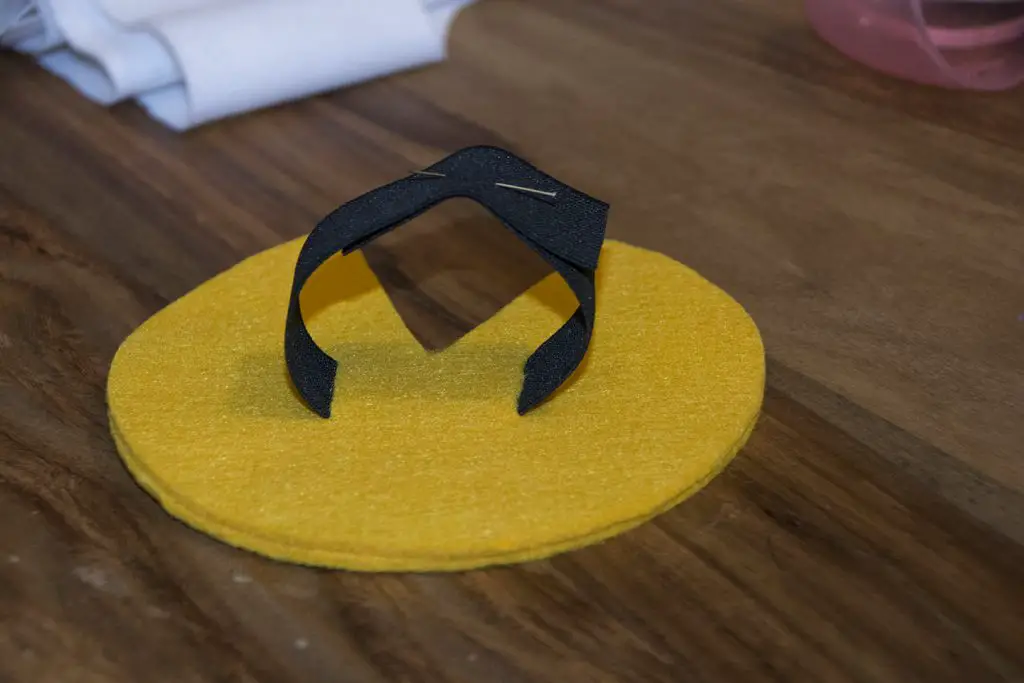 Here you are, the final result! Pac-Man wristband is very practical because it can be put on and off every time you need to wear your coat or your jacket.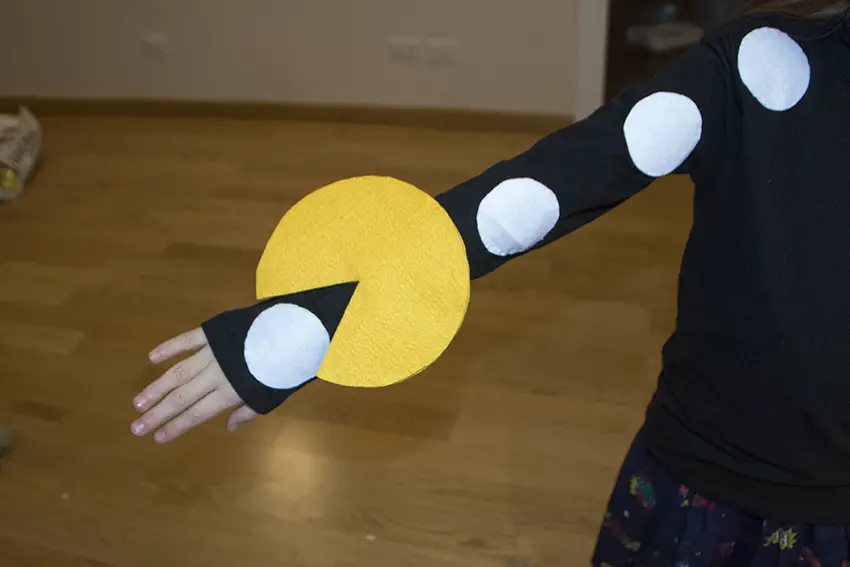 And… this is the very final "Pinky from Pac-Man" costume. Easy, quick and cheap to make. Isn't it cute as well?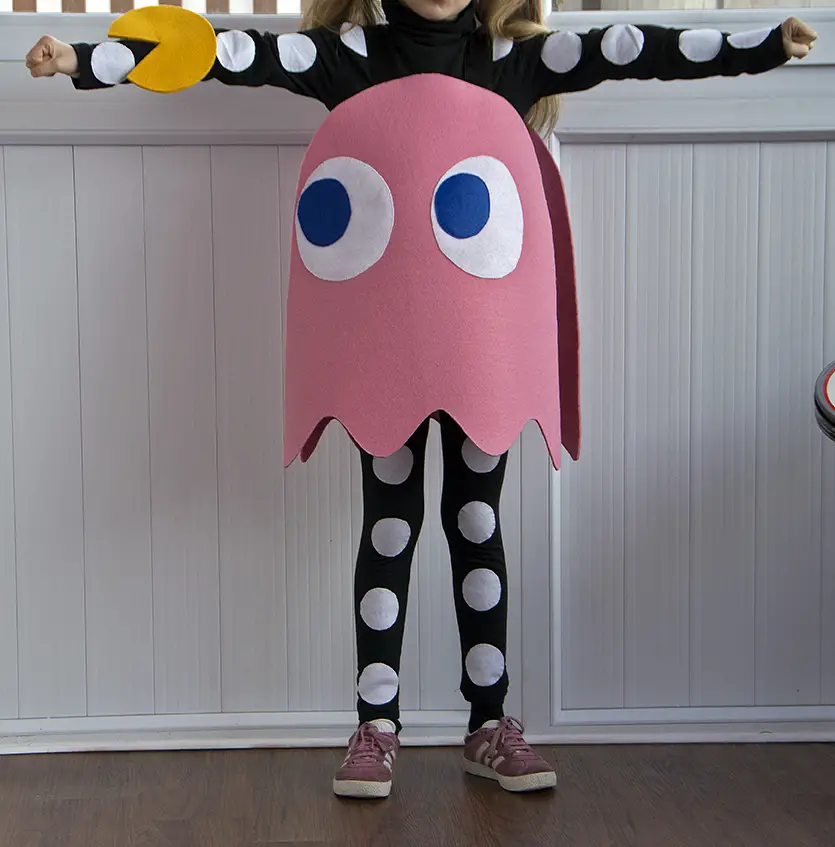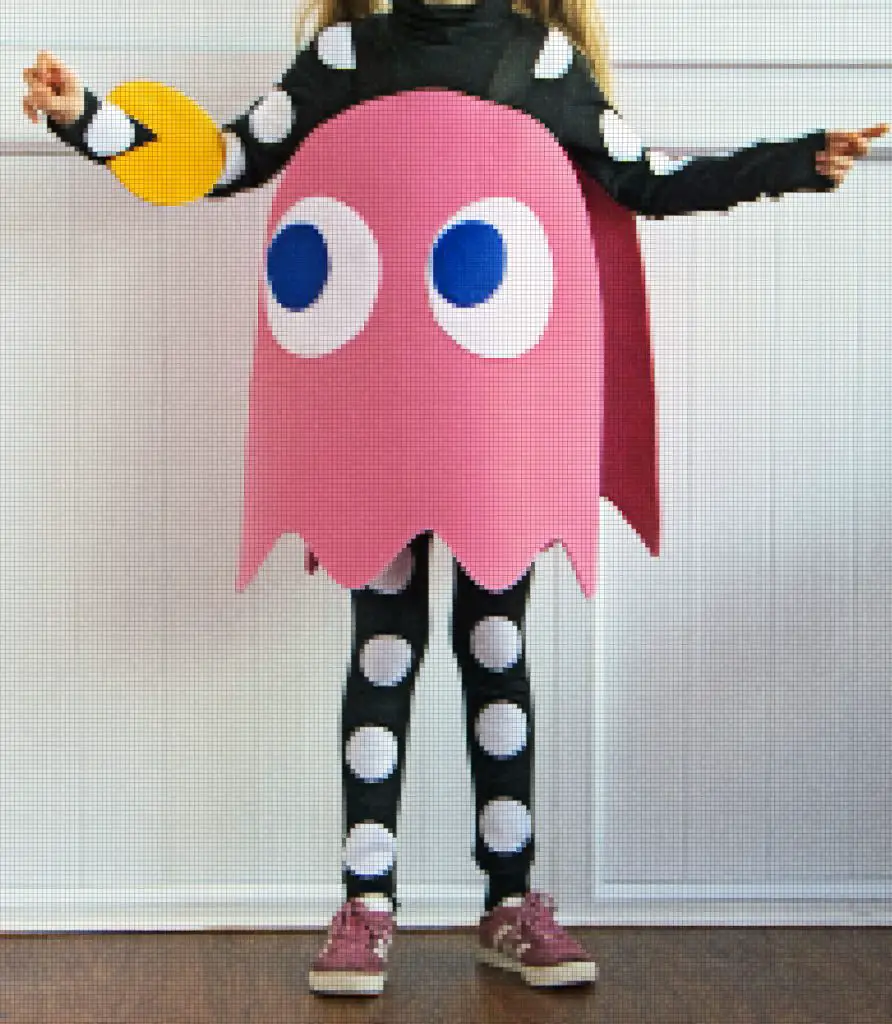 Thanks for reading this tutorial. I wish it may be useful to you eventually. If you have doubts, questions or suggestions, please write them on the comments below. I'd be delighted to know what you think about it.
Bye bye!