Mystery Castle (Phantasialand, Germany)
No. 2: Mystery Castle (Phantasialand)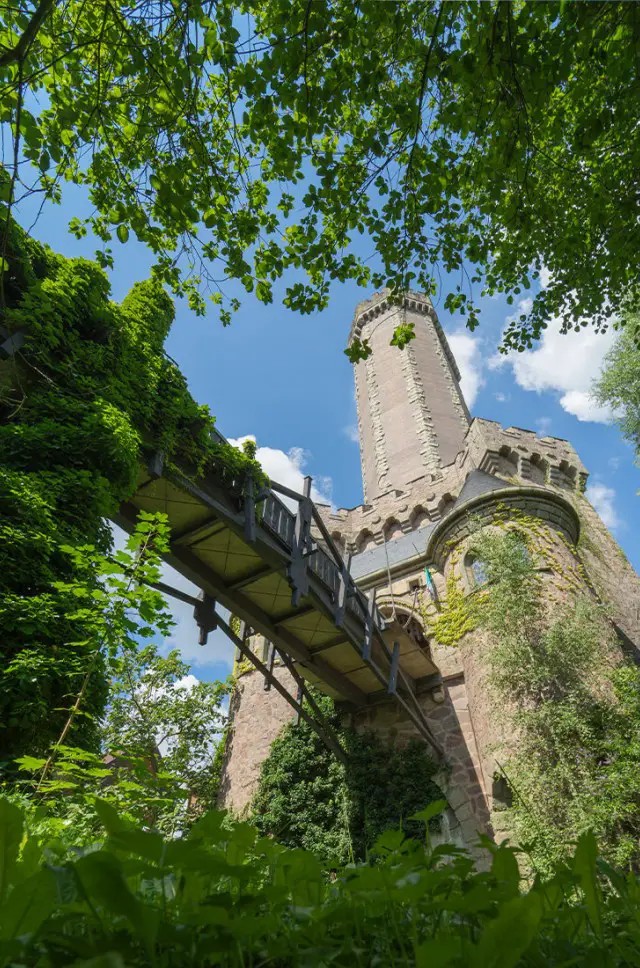 Themed as a haunted medieval tower, Mystery Castle is an indoor vertical ride manufactured by Ride Trade, settled in German theme park Phantasialand.
The ride itself is preceded by a walkthrough inside the gothic castle, where guests meet ghosts and monsters performed by real actors.
Light and sound effects witnesses the presence of an evil host while riders take place in 6 different gondolas, each of which carries up to 8 passenger and run on rails attached to the inner walls of the tower.
The vehicles first are shoot up towards the 65 meters high roof, then they fall down, then up and down again and again for a 45 seconds exciting ride.