Breaking news: Chihayafuru anime season 3 to come in 2019 – Confirmed!
As promised to all Chihayafuru fans, the December 15 issue of josei magazine Be-Love contained "a major announcement for the franchise" and we all were expecting the long desired statement of a 3rd animated series coming soon.
Unfortunately that was not the case.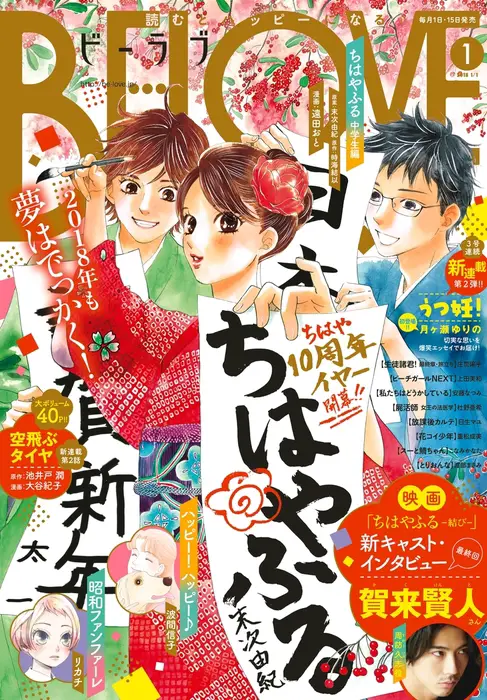 Actually Be-Love magazine reported news of various forms of celebrations for 10 years of Chihayafuru franchise. In particular: upcoming tribute illustrations from 33 artists such as Kei Sanbe (Erased), Hiro Mashima (Fairy Tail) Gosho Aoyama (Detective Conan), Hirohiki Araki (JoJo's bizarre adventure) and even Rumiko Takahashi.
Furthermore an itinerant art exhibit from mangaka Yuki Suetsugu (Chihaya's creator) named "Chihayafuru no Sekai" ("World of Chihayafuru") which will travel around Japan from March to May 2018.
And that's all.
At the moment Chihayafuru anime fans can only wait patiently and hope that, after the premiere of the 3rd live action movie (set on March 17) the long desired 3rd anime season might eventually become reality.