Back on track with the fifth episode of our nine-part Stranger Things 2 article series, in which we'll do our very best to catch all the visual easter eggs, references, homages and callback from the fabulous 80s that the author put on-screen. If you're looking for the soundtrack and music references for this episode, click here.
In case you missed the previous parts, dedicated to the easter eggs in the first three episodes, check out the links in the Episode List below to make amend! There are two links to the right of each episode: the first one is dedicated to the visual homages, while the second lists the soundtrack & music references.
Let's now start our journey through all the Stranger Things Season 2 Episode 5: Dig Dug easter eggs from the 80s (and not) that we found:  feel free to tell us if we missed anything… there's a huge chance we did!
Stranger Things – Season 2 Episode List
Chapter Five: Dig Dug
Jaws: When Will and Mike talks at Will's house, the original Jaws (Steven Spielberg, 1975) playbill can be spotted hanged on a wall.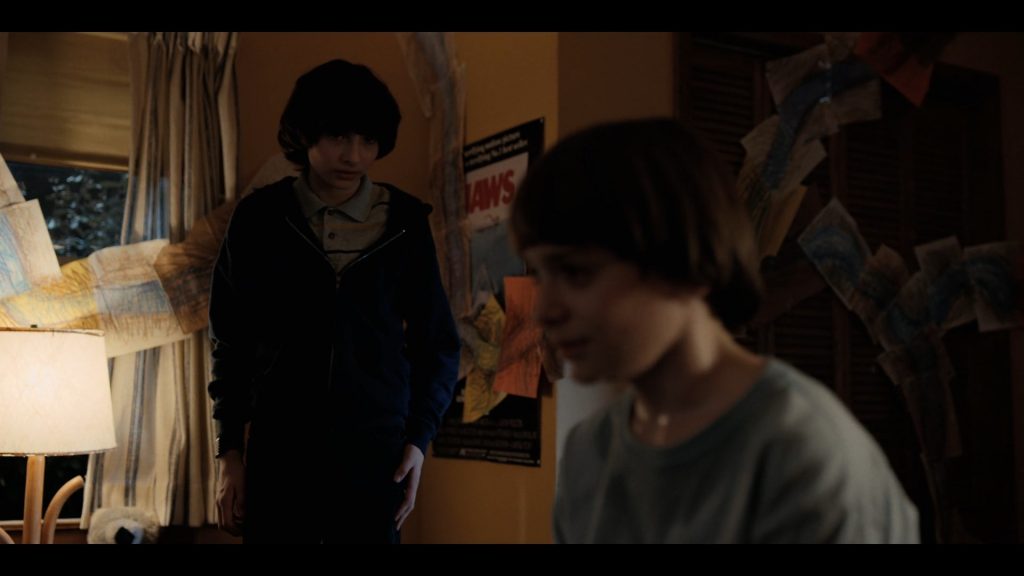 It
: The scars in Nancy and Jonathan's hands were from Season 1, when they cut themselves to lure the Demogorgon: however, this is also a clear reference to the
Stephen King
novel
It (1986)
, where the main characters cut their palms for a binding oath.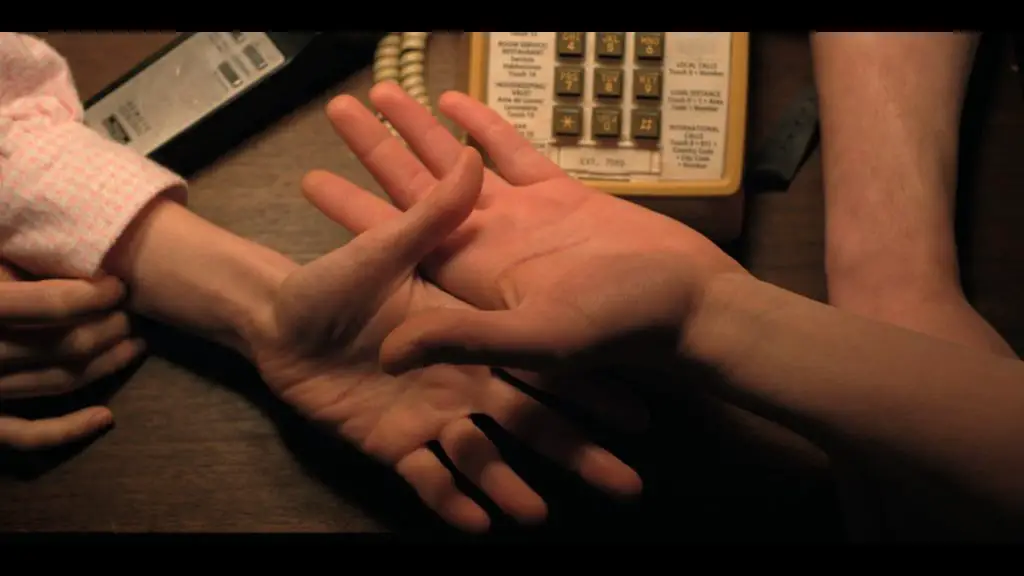 The Goonies
: Sean Astin gets another chance to look at a treasure map with an X on it: he even says "pirate treaure", just like he did in
The Goonies
(
Richard Donner
, 1985).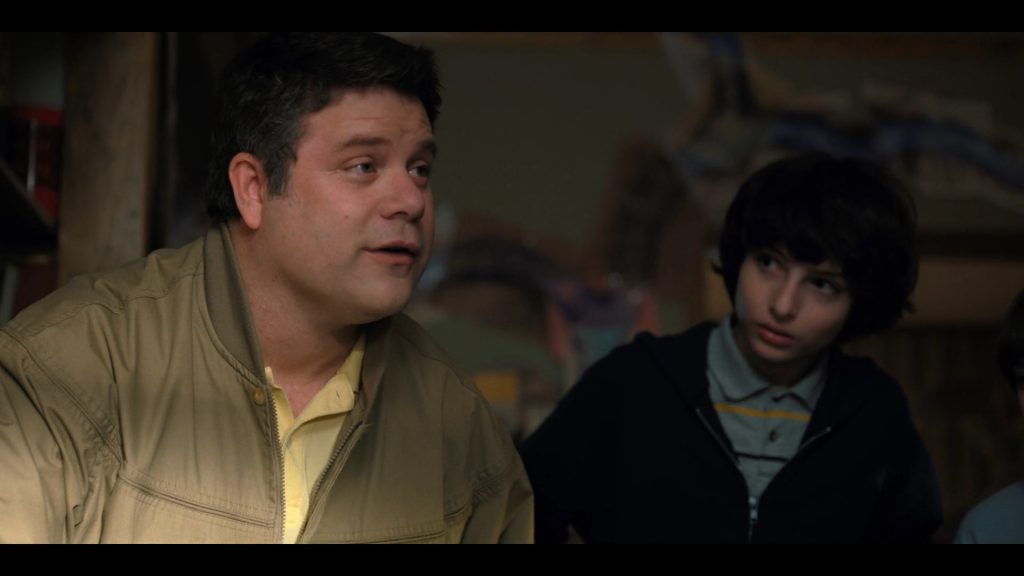 Wheel of Fortune, Score Four, 500, Labyrinth
: a huge pack of board & family games can be seen in the cabinet under the telephone in Dustin's house:
Wheel of Fortune
,
Score Four
, a 500-pieces puzzle and
Labyrinth
, which is not a callback of
Jim Henson's 1986 movie featuring David Bowie and Jennifer Connelly
 but a wood-crafted game published since the 1940's, also known as
Marble Tilt
,
Space Tilt
and so on.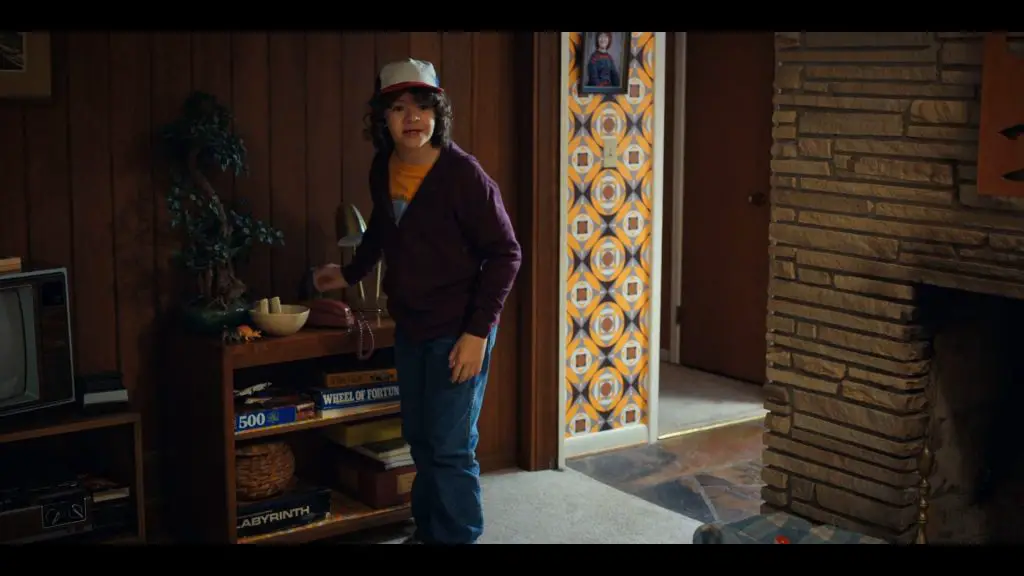 Pac-Man
: When Lucas tricks Max into the Arcade Palace's staff room to speak with her about Eleven, a
Pac-Man
poster can be spotted hanging on the wall: that's actually a commercial for the
Atari 2006 Pac-Man port
, which happened on 16 march 1982. There are also a couple other notable '80s videogame posters in that room:
Crystal Castles
(
Atari
, 1983) and
Centipede
(
Atari
, 1980), which we already talked about
here
.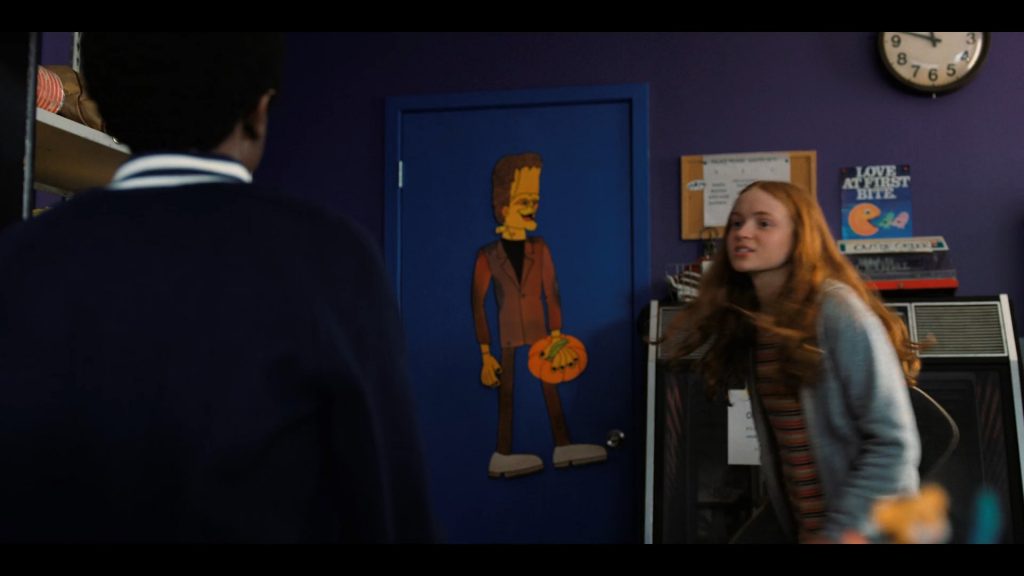 Hi-Q
: When Bob comes to visit Will and Joey, A whole collection of
Ideal's Hi-Q
boardgames, a series of abstract games mainly targeted at "smart" children in the 1980s: nice to know that Bob is also into boargames, he's really one of the coolest characters of the season! To know more about
Ideal Toy Company
,
click here
.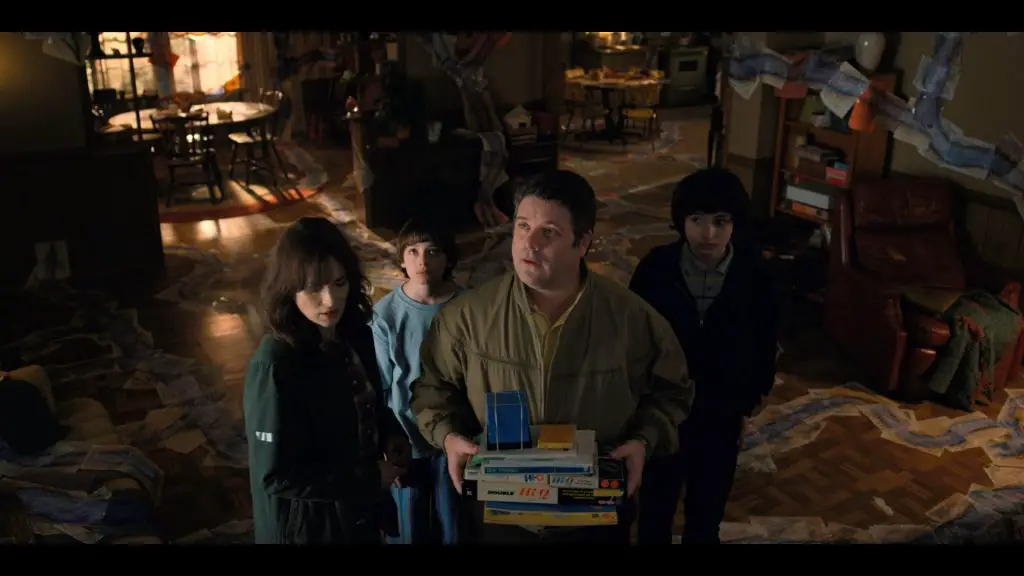 Indiana Jones
: Hopper's descent into darkness is highly reminiscing of the 
Indiana Jones
 franchise: he performs a number of quotes there, such as coming back to pick up his hat, torching snake-like creatures on a wall, and looking around like a pro – until getting beaten into unconsciousness by the bad stuff.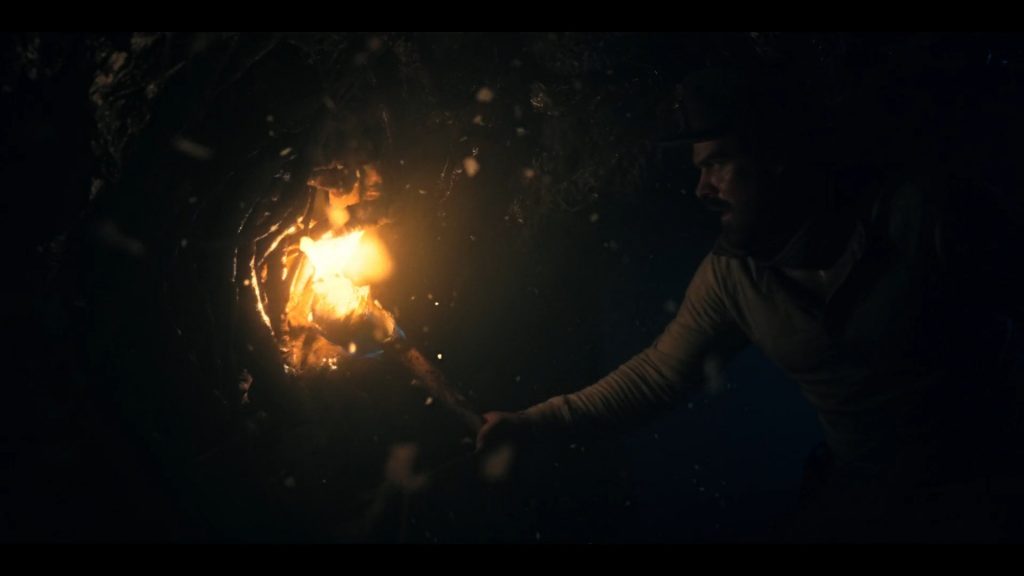 Mister Plumber
: a vintage bottle of
Mister Plumber
, a popular
Liquid-Plumbr
sold in the Unites States, can be spotted within Daniel's kitchen when he tries to equip himself to confront Dart.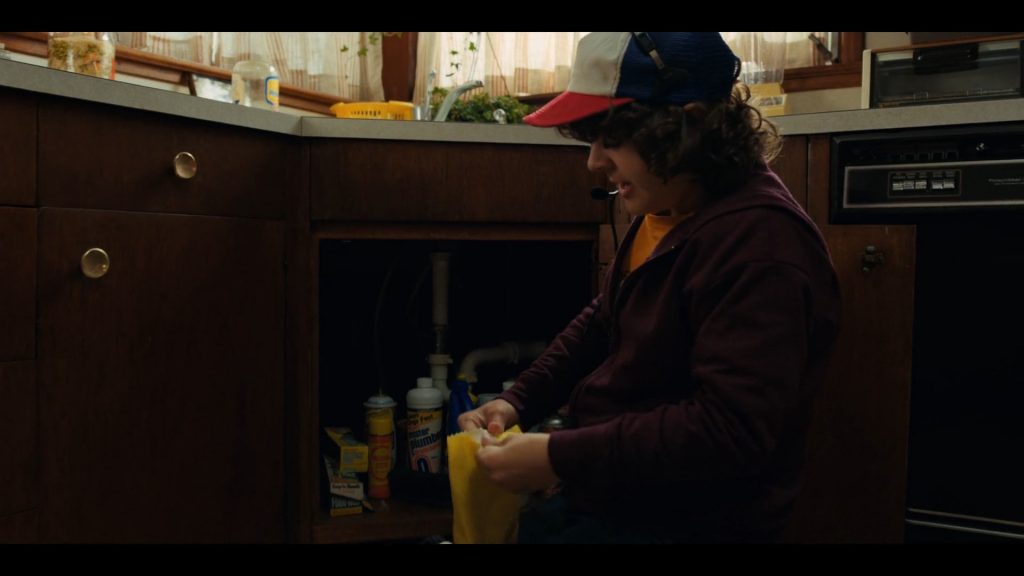 Masters of the Universe
: When Lucas is out talking to Max and his sister enters his room, she gets her hands on no less than
He-Man
, the main character of the
Masters of the Universe
media franchise created by
Mattel, Inc.
in 1982. His partner
Man-at-Arms
can also be briefly spotted, lying on the bed face down.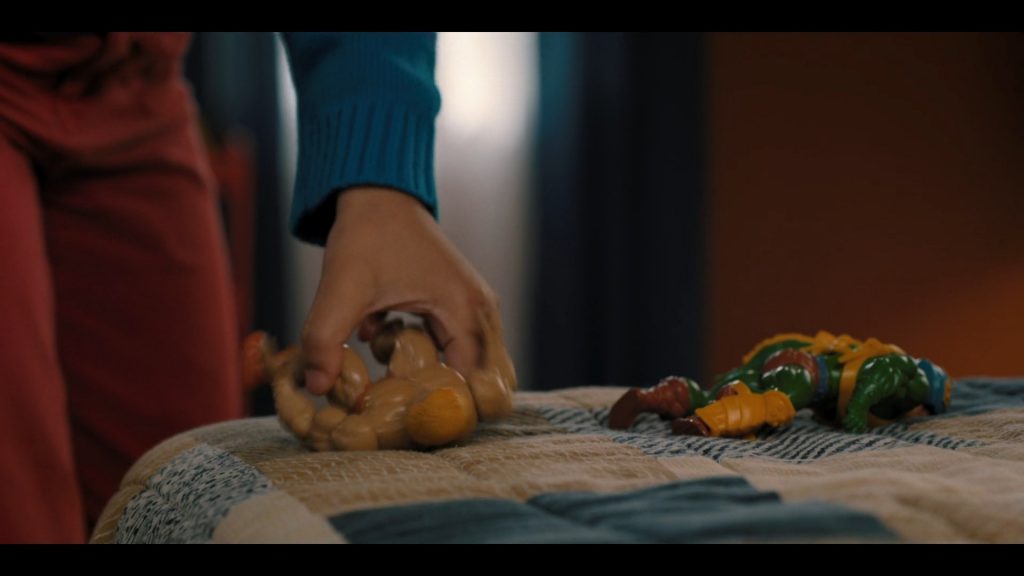 NASA Space Shuttle Challenger
: Another noticeable homage in Lucas room is the model of the 
NASA space shuttle Challenger
, who took off in 1983 for the first time: unfortunately, 
it went down in 1986, killing seven crew members
. Luckily enough, such a tragic event is not happened yet in the series.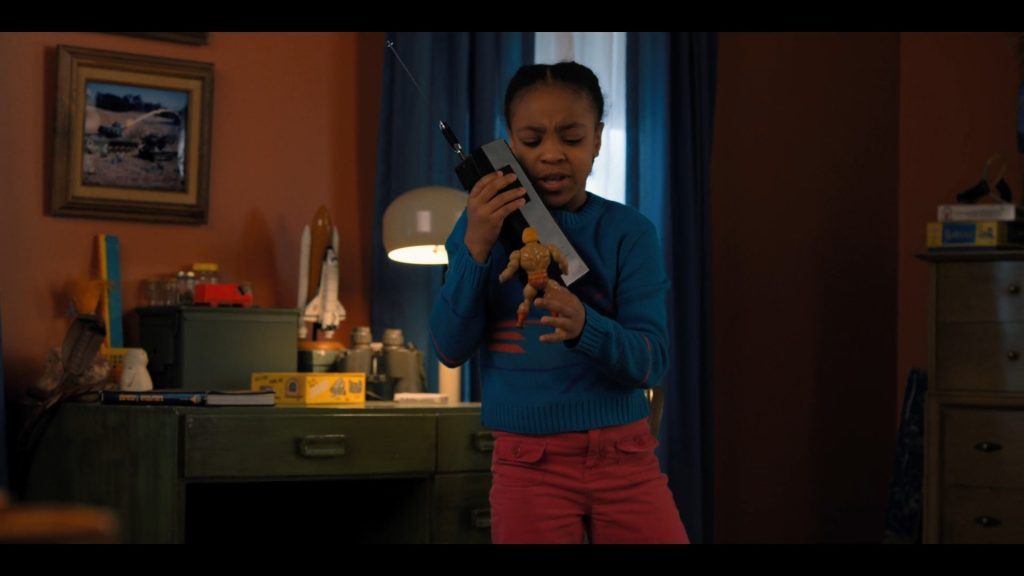 The Evil Dead
: more and more homages to
Sam Raimi's 1981 movie
in this episode: the tentacular vines entangling Tom Hopper are definitely close to the handsy ones featured in that movie.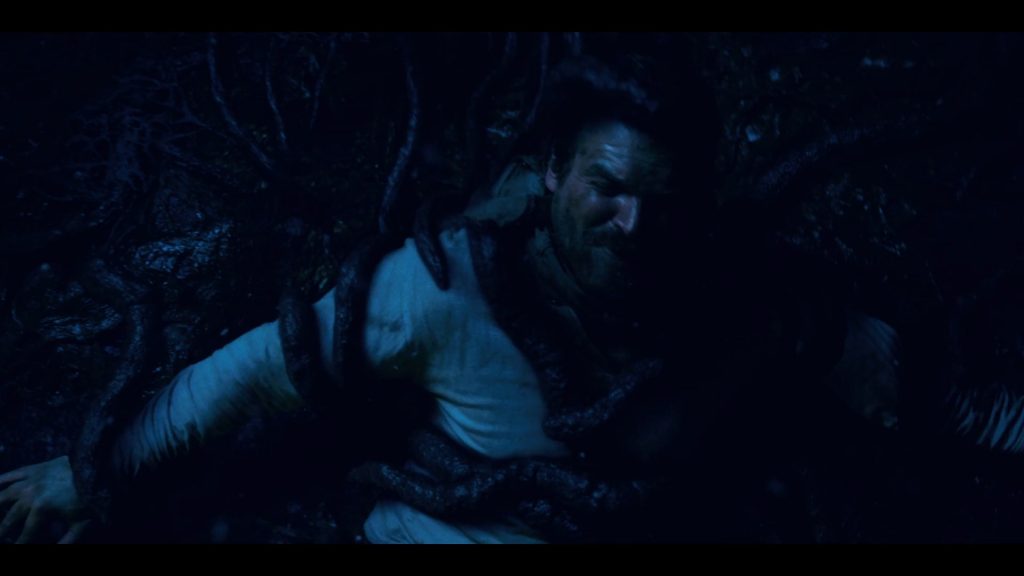 That's it, at least for the time being: if you've got something else, tell us in the comments and we'll be happy to update the list!
Soundtrack, Music & Songs
For a comprehensive list of this episode soundtrack, together with all the musical Easter Eggs, References, Homages and Callbacks, read here.