Hi there! Today we are going to unbox some super cool Haikyuu!! official items. I'm a great fan of Karasuno boys (and rivals) and I have always wanted to own something from this anime. Few weeks ago I ordered a box from an official retailer and now that it has arrived I'm going to share its contents with you. Let's see!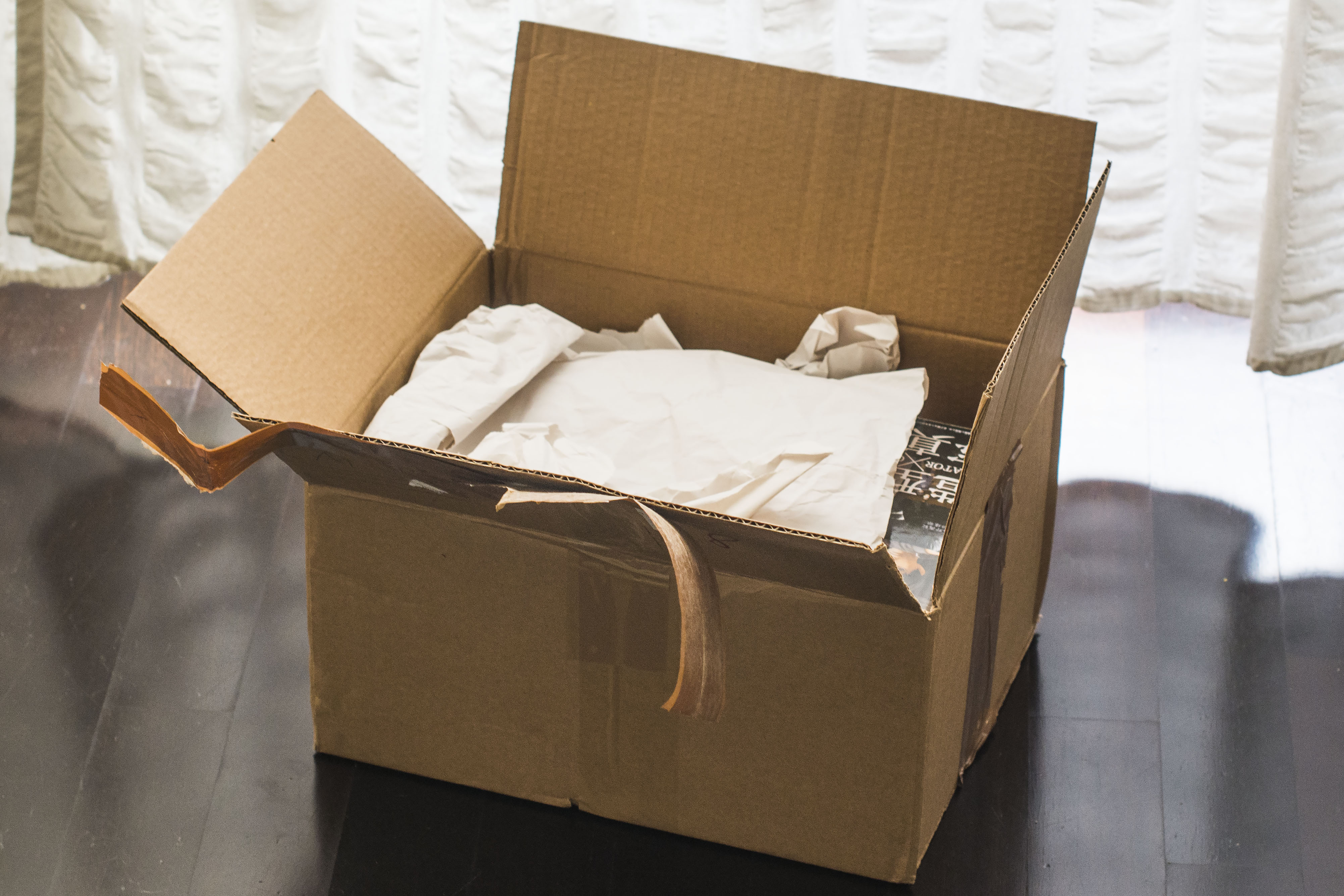 I ordered:
two different Banpresto figures representing Hinata and Kageyama;
several small microfiber hand towels branded Broccoli! dedicated to my favourite characters from Haikyuu!!
and a giant and colorful pass case featuring Bokuto.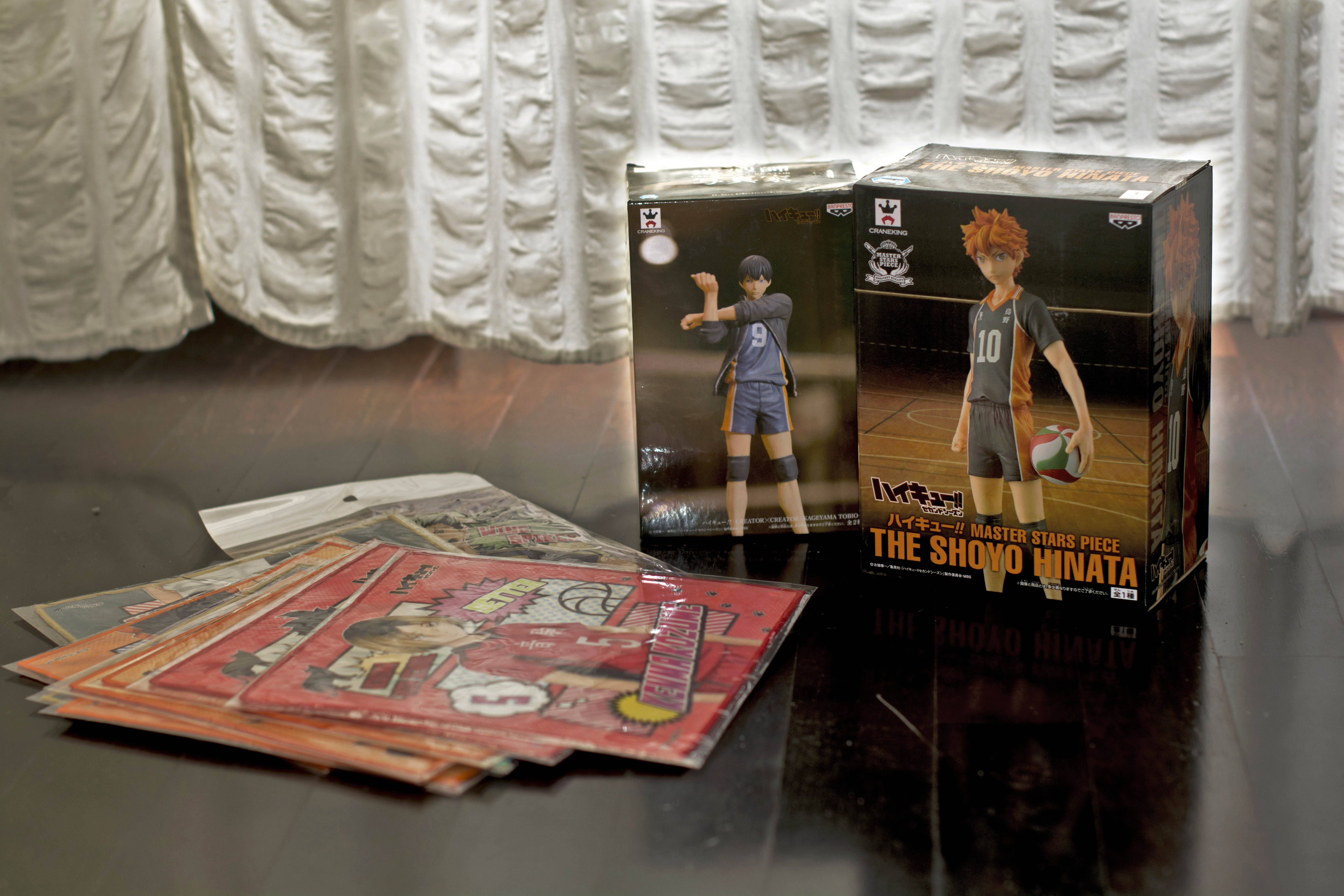 [nextpage title="Shoyo Hinata Master Stars Piece Figure"]
First figure represents Shoyo Hinata and it's from the Master Stars Piece collection from Banpresto. This is what the box looks like from different angles: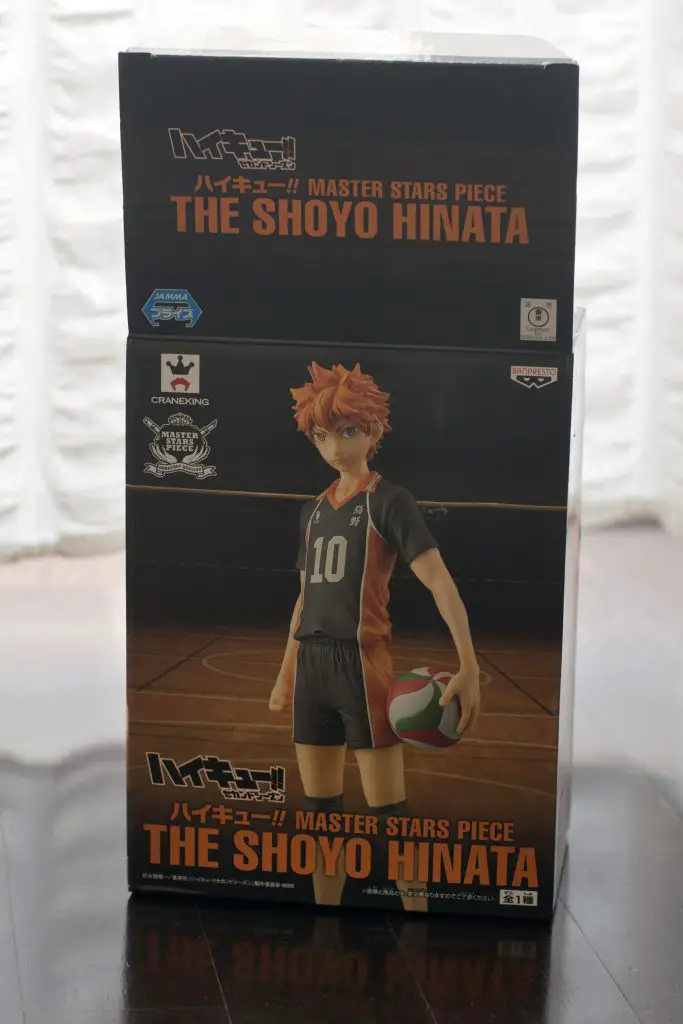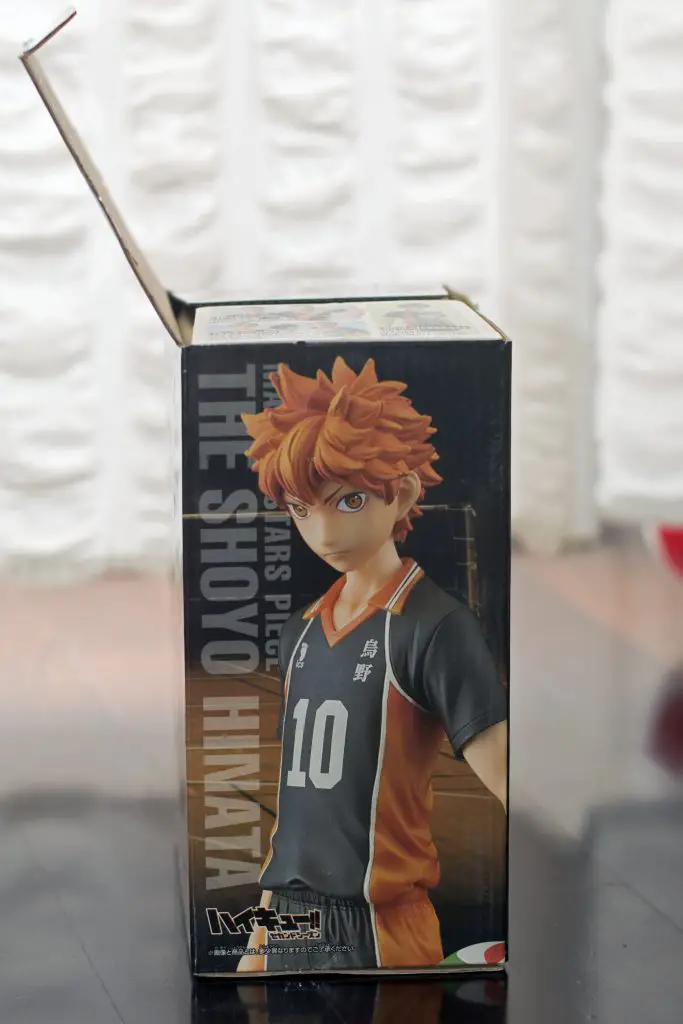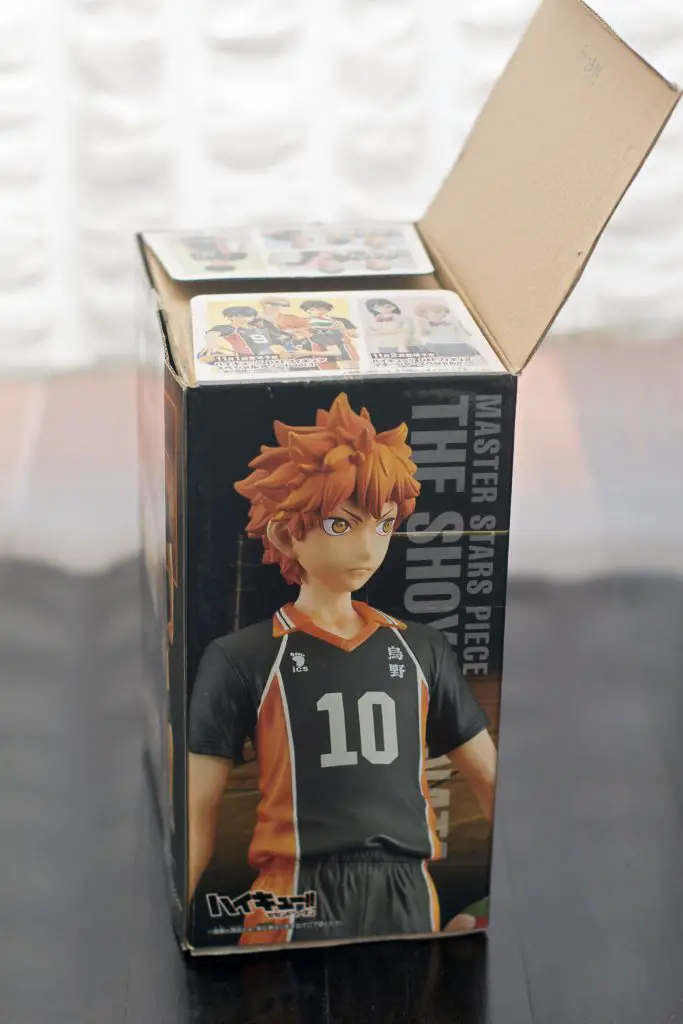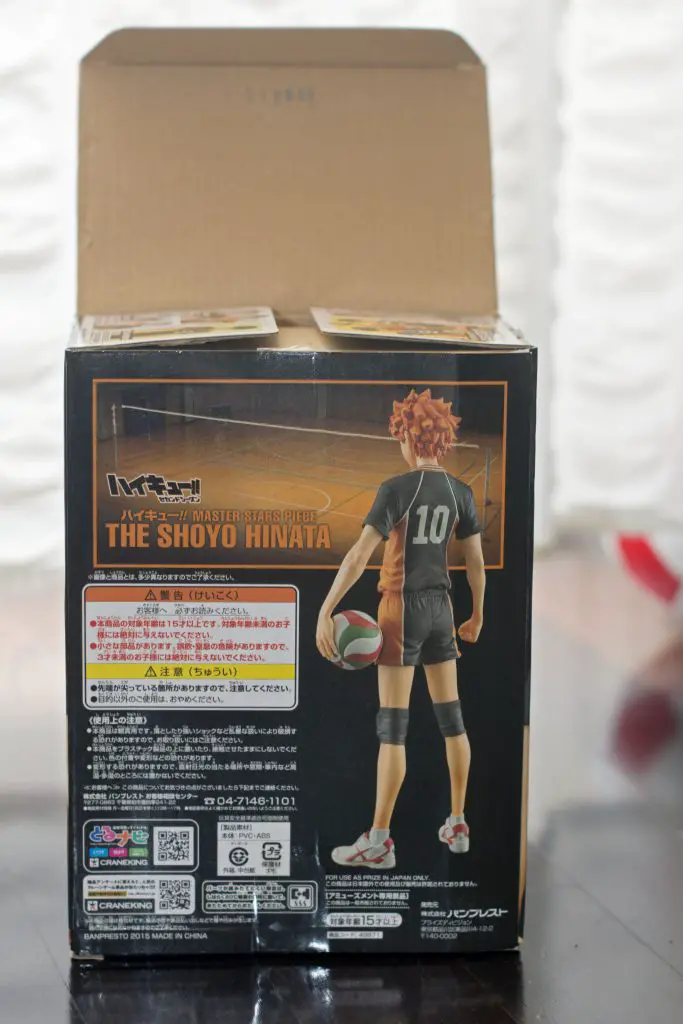 On the top of the box you can see other figures available from Master Stars Piece Collection, i.e. all the guys from Karasuno: Asahi Azumane, Yuu Nishinoya, Daichi Sawamura, Koushi Sugawara, Ryuunosuke Tanaka, Kei Tsukishima, Tadashi Yamaguchi, Kiyoko Shimizu, Hitoka Yachi and two different versions of Tobio Kageyama.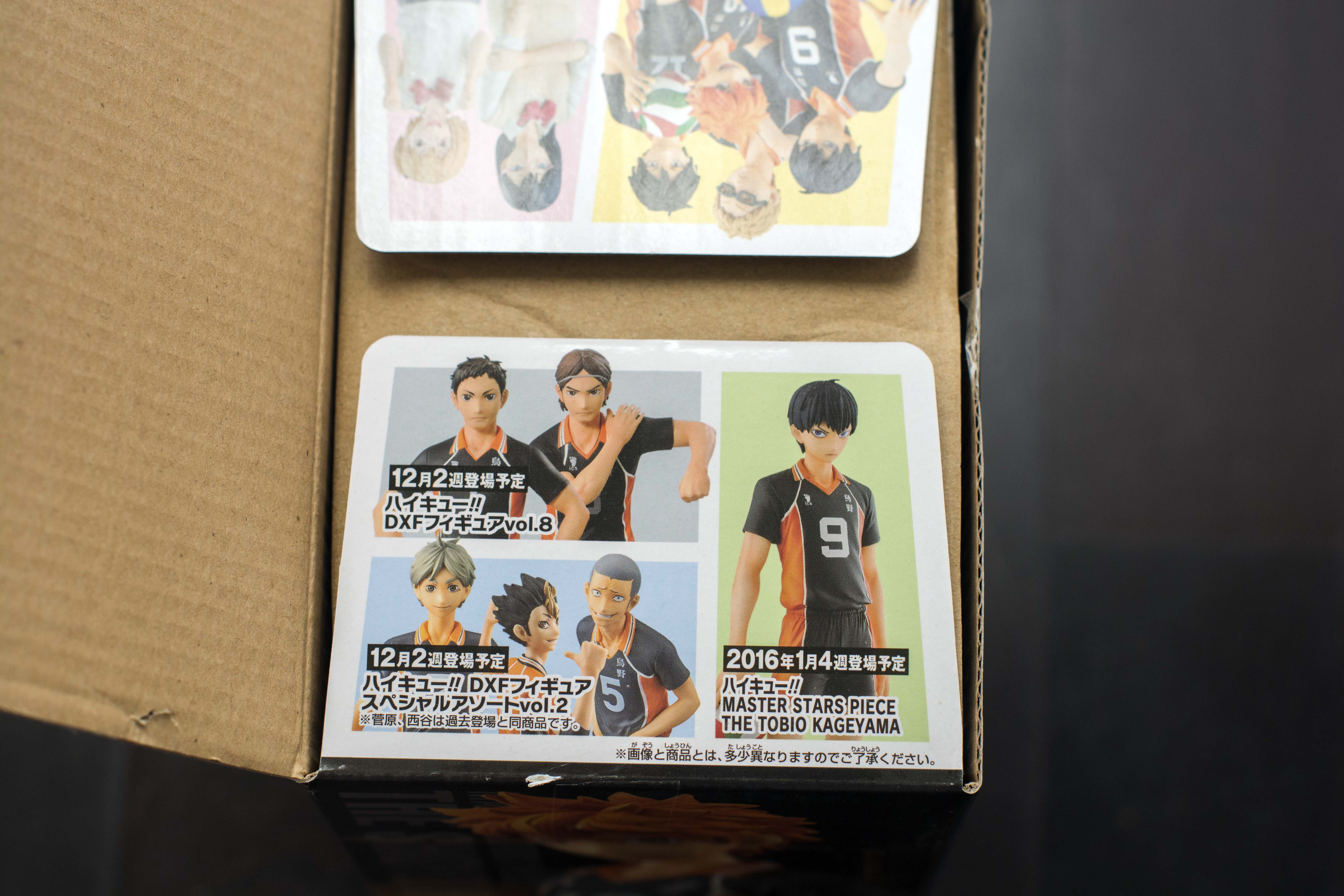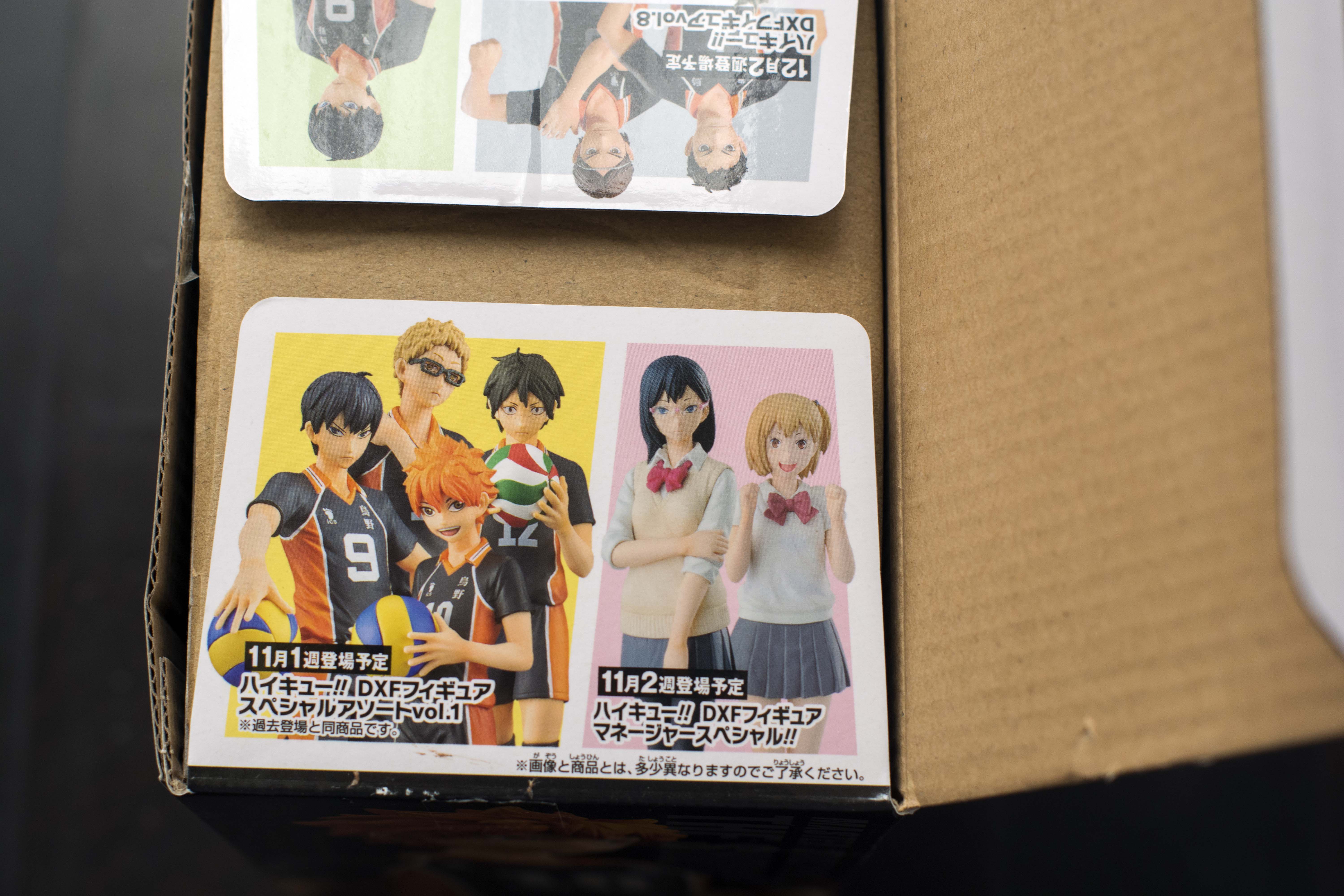 Shoyo Hinata Master Stars Piece figure comes in four pieces super easy to assemble: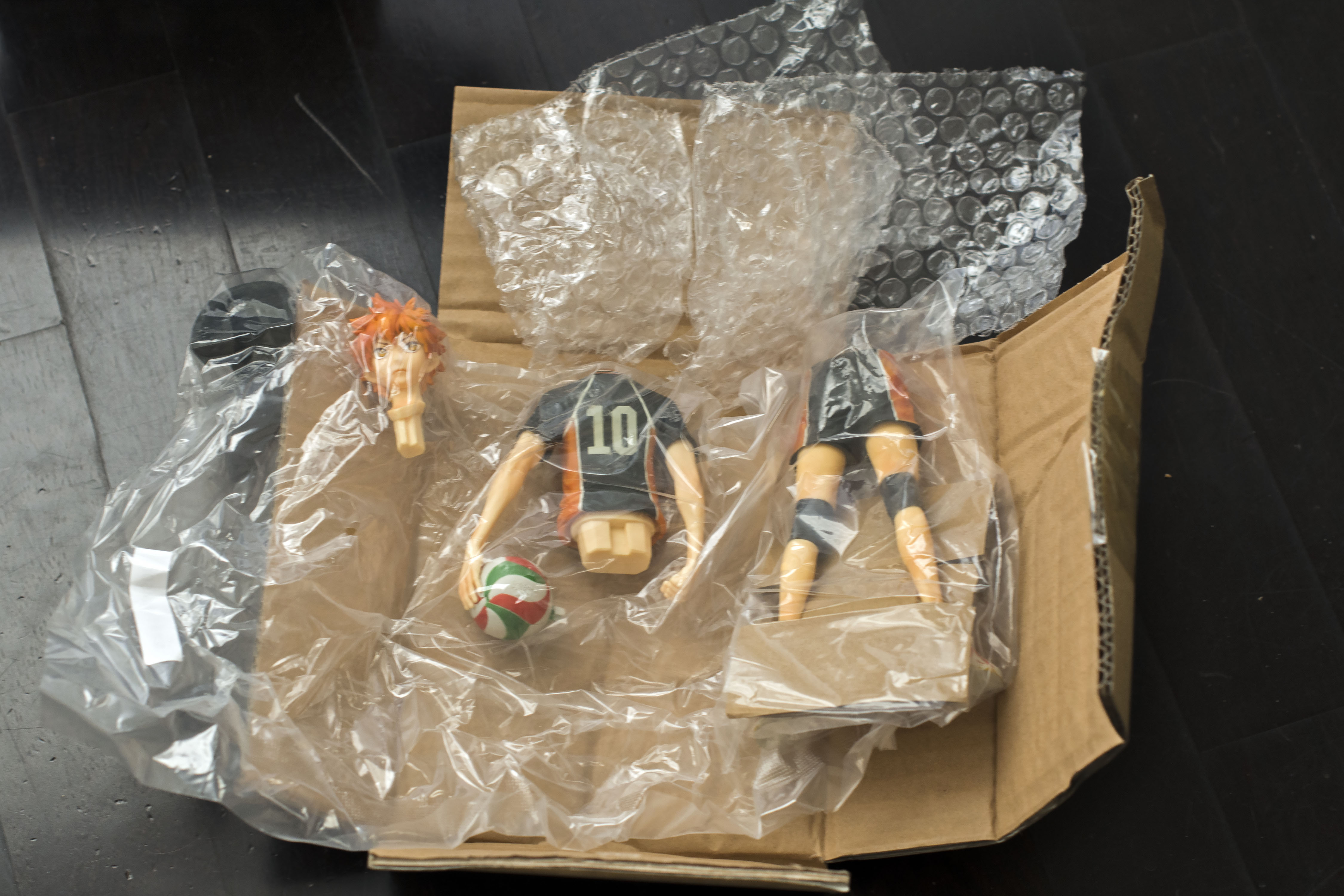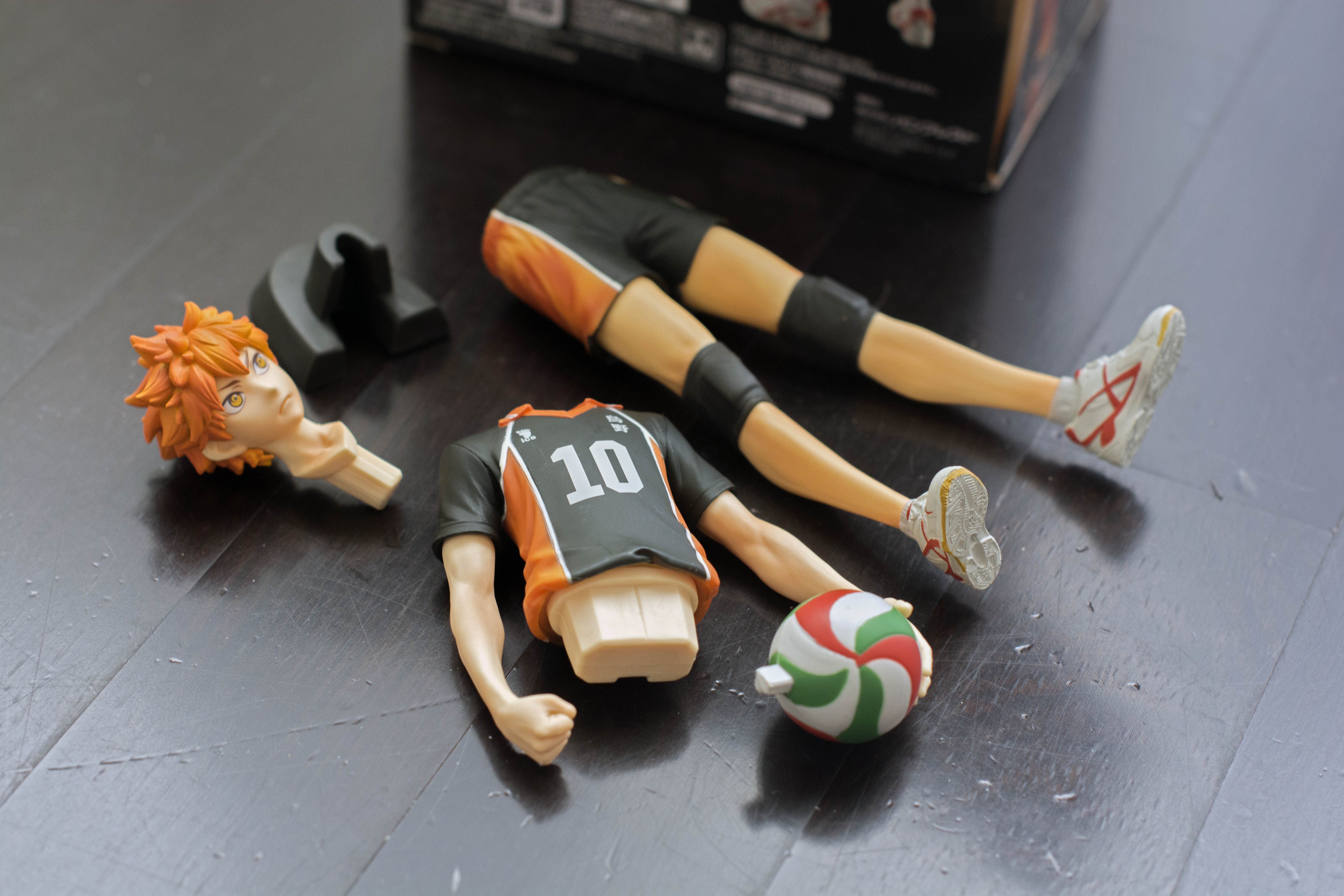 And here it is the figure all assembled. The statue shows Shoyo Hinata wearing his n°10 Karasuno volley uniform and holding a ball in his hand, ready to serve. It measures about 22 cm (8,8 inches) and its details are all very polished. Let's have a close glimpse  at him: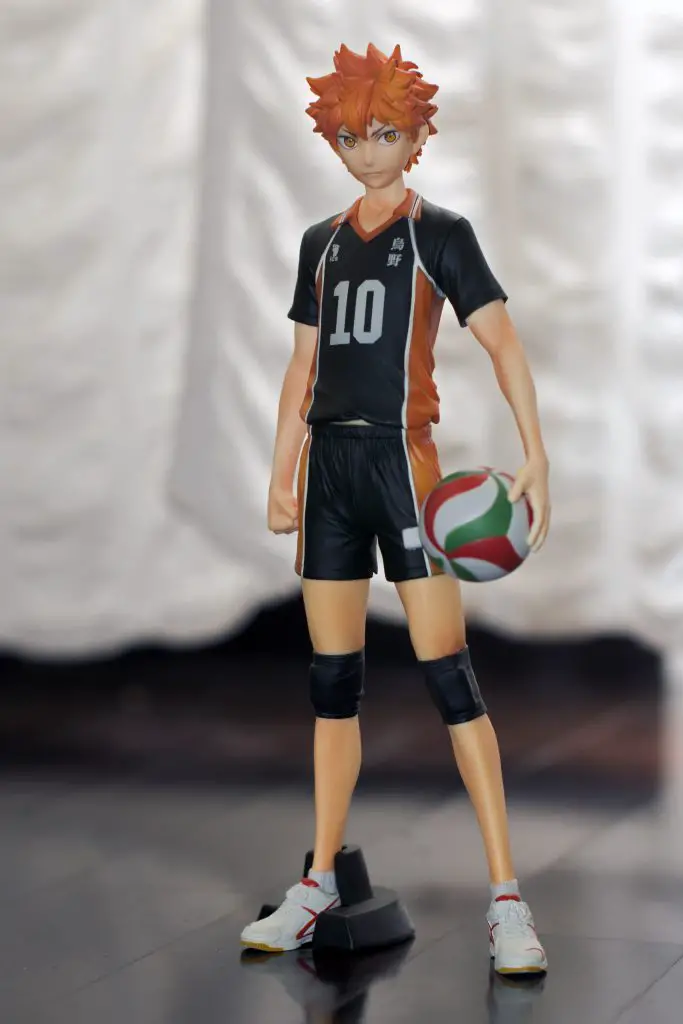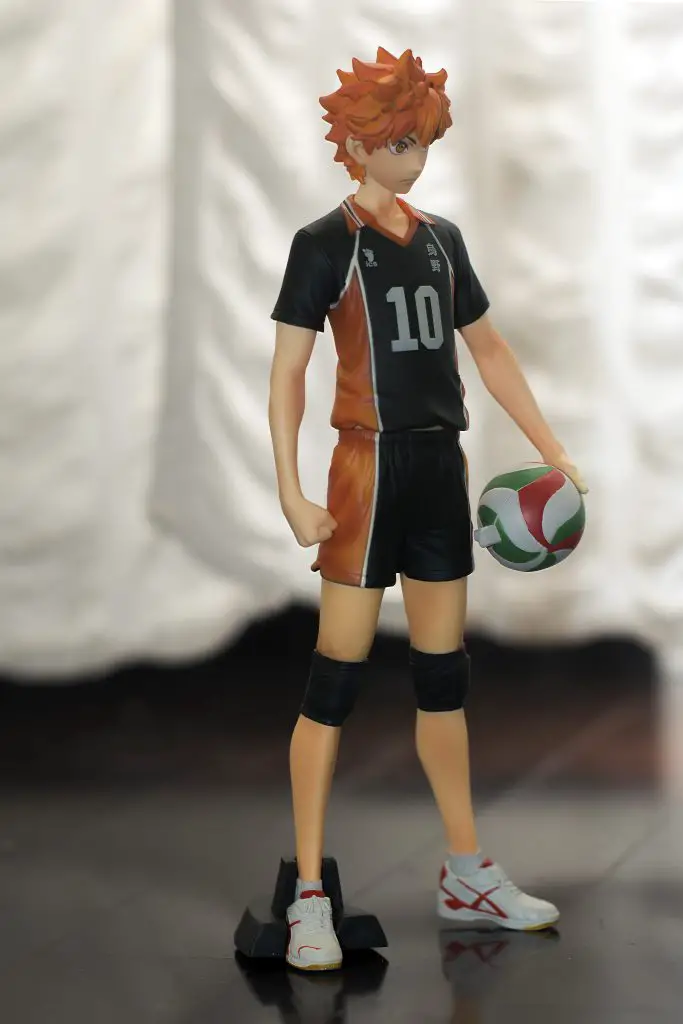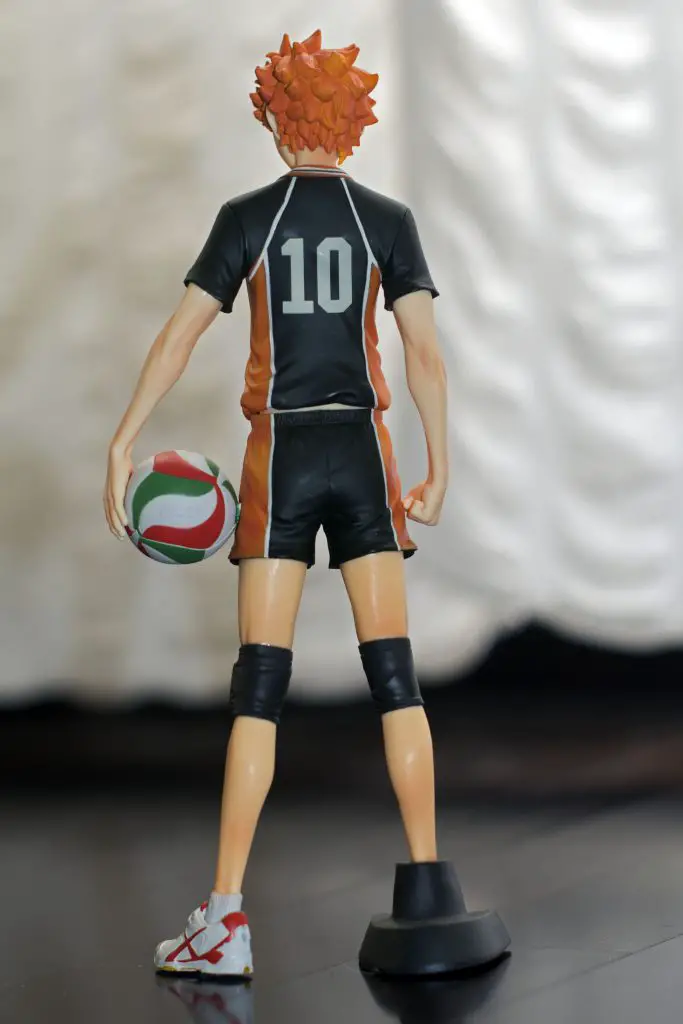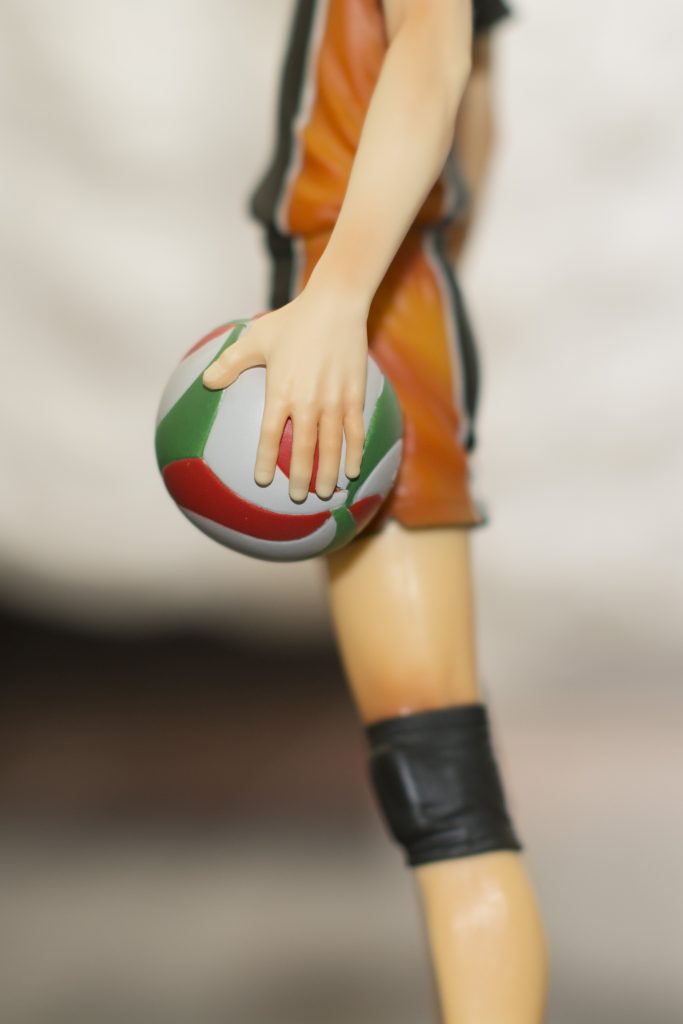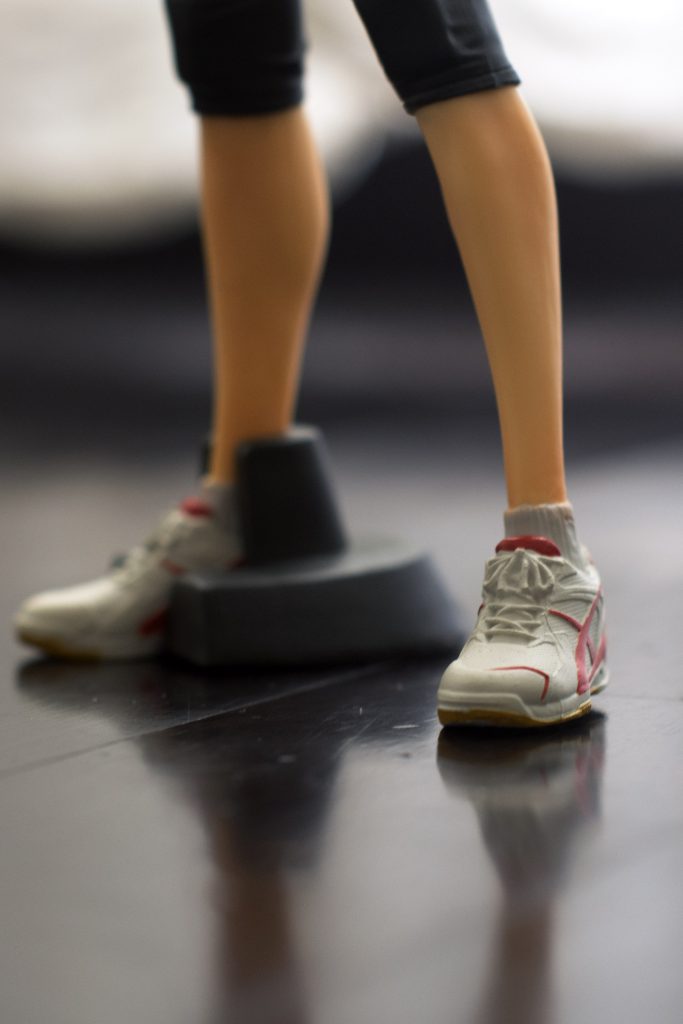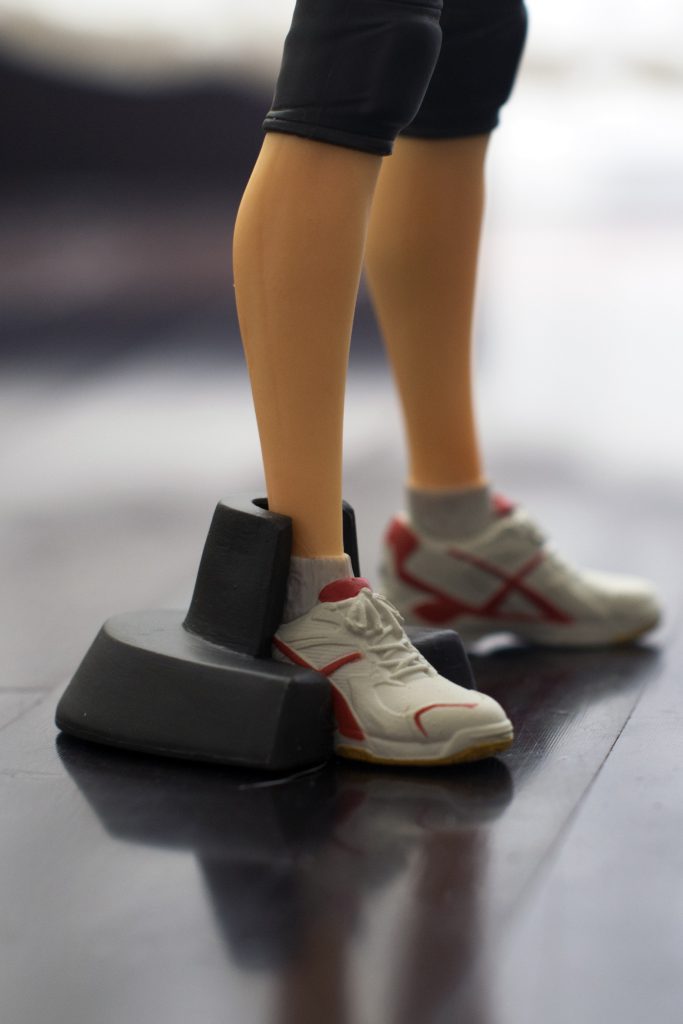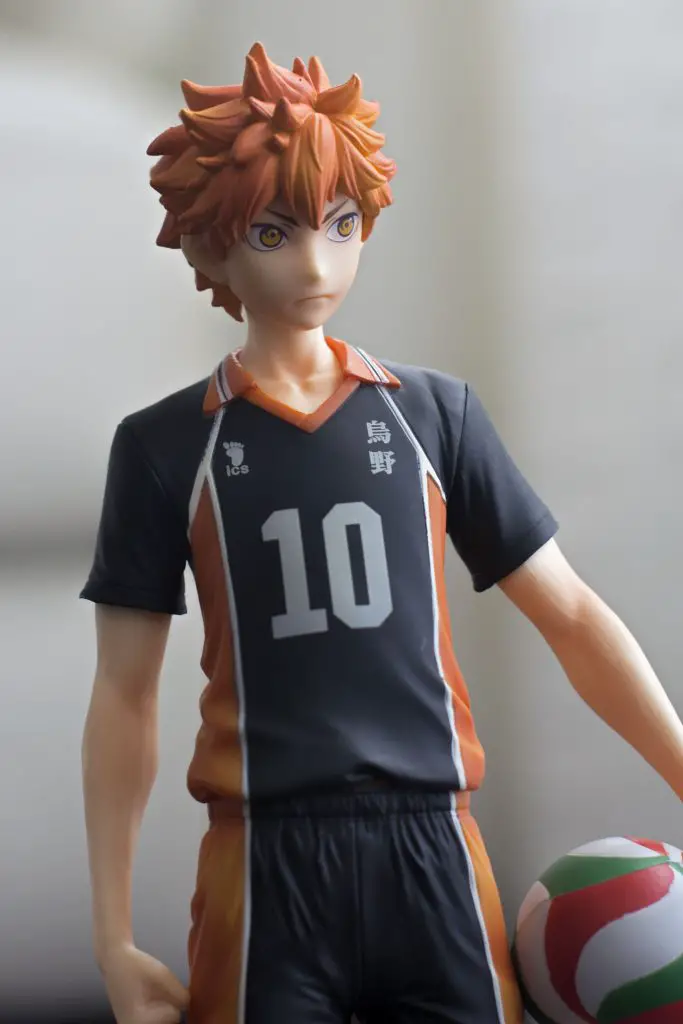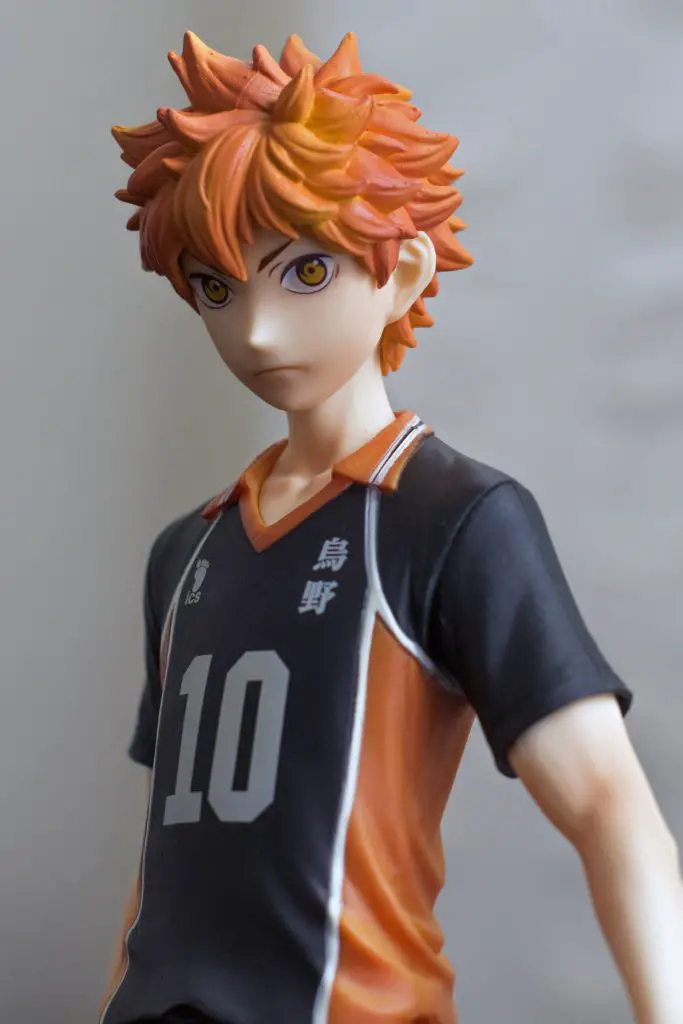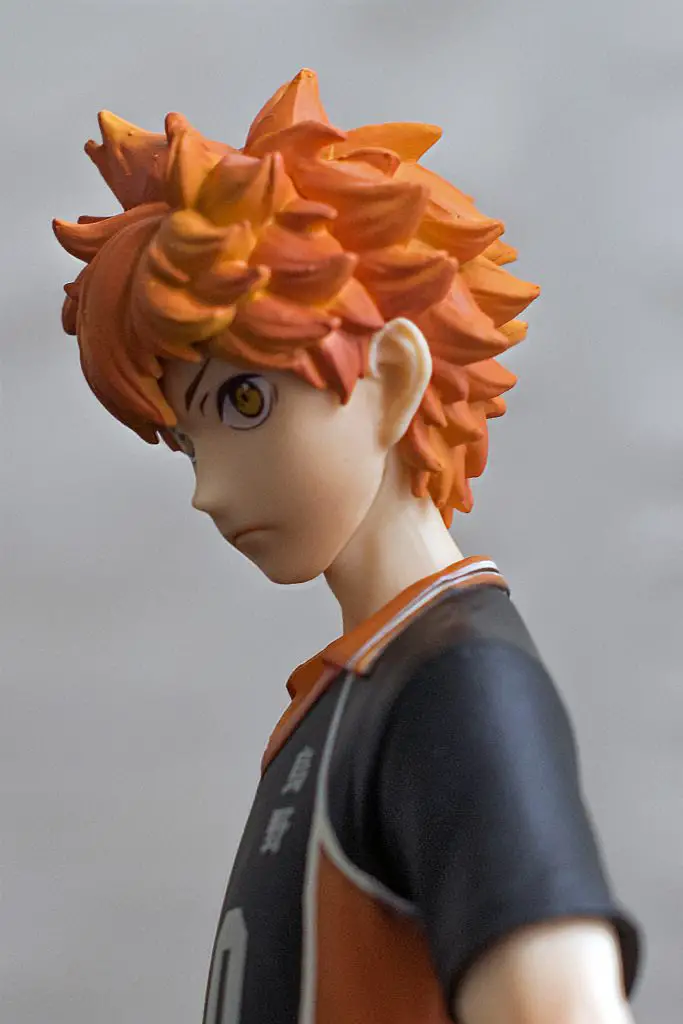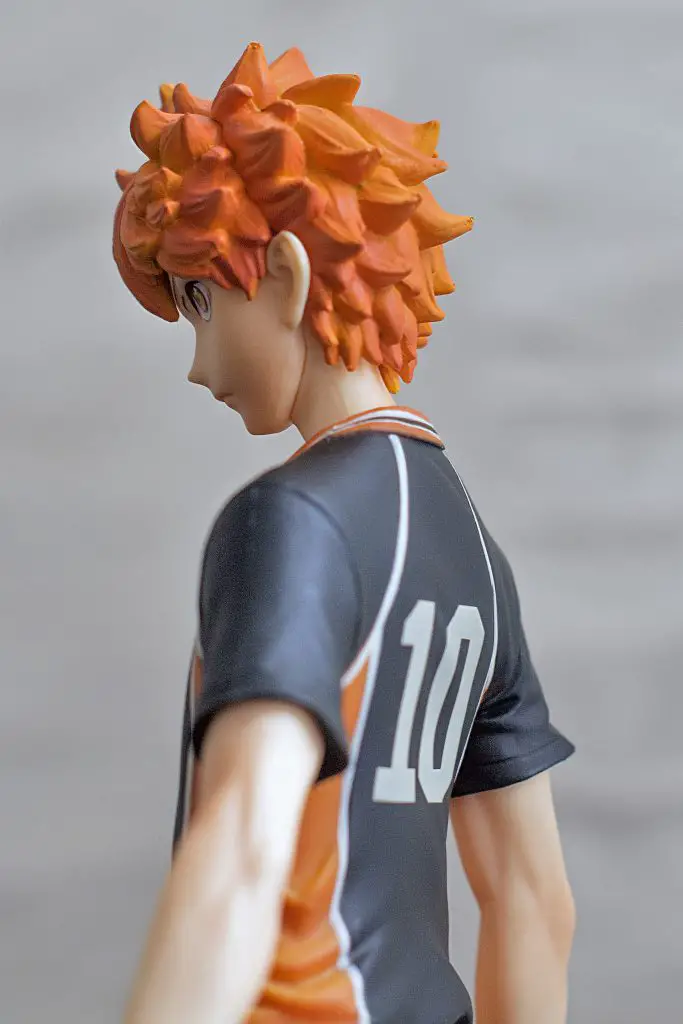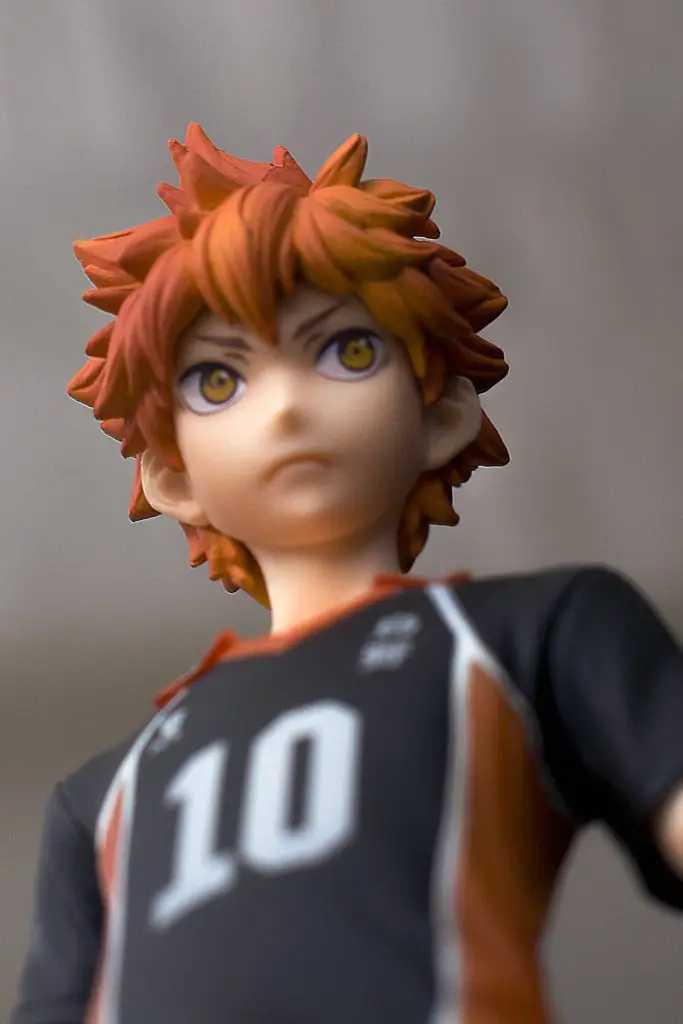 [nextpage title="Tobio Kageyama Creator x Creator Figure"]
Tobio Kageyama figure is from Creator x Creator collection from Banpresto. Varoq is the artist who designed it.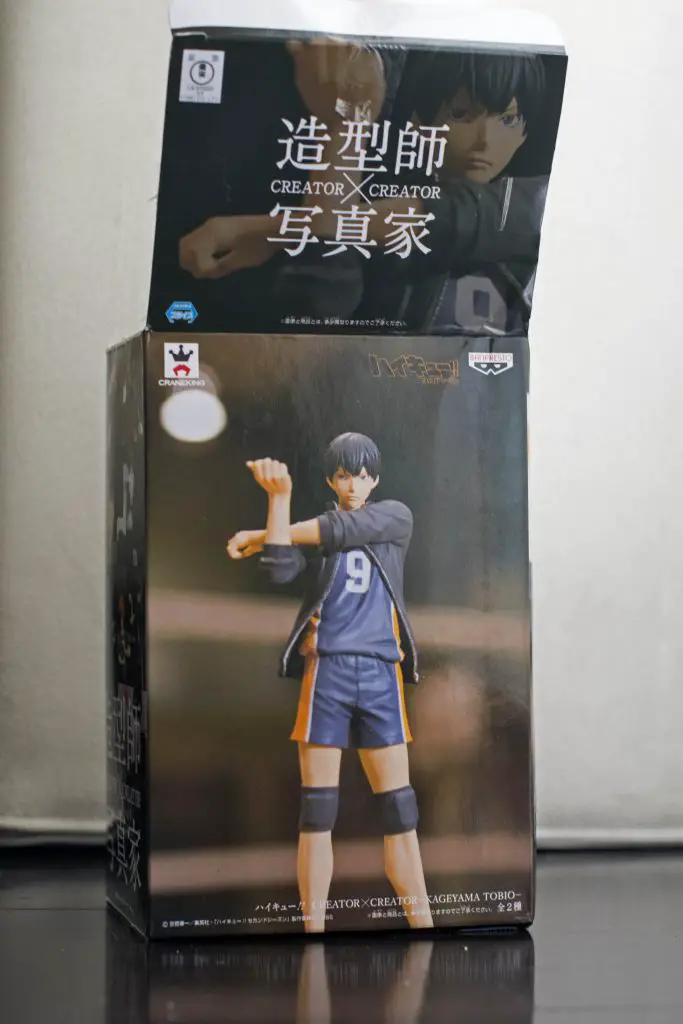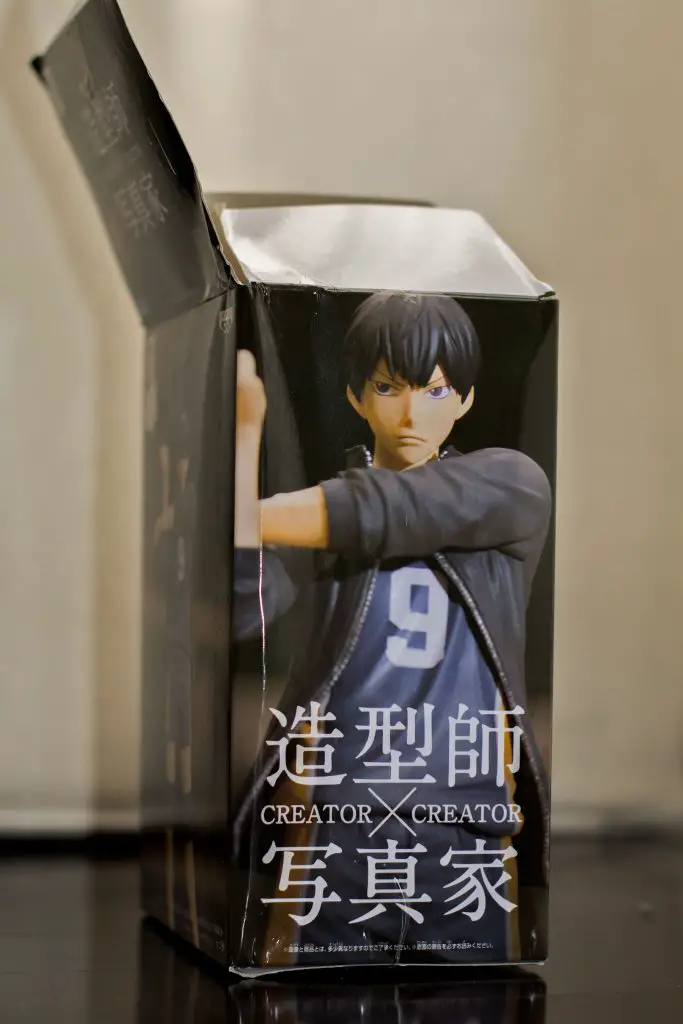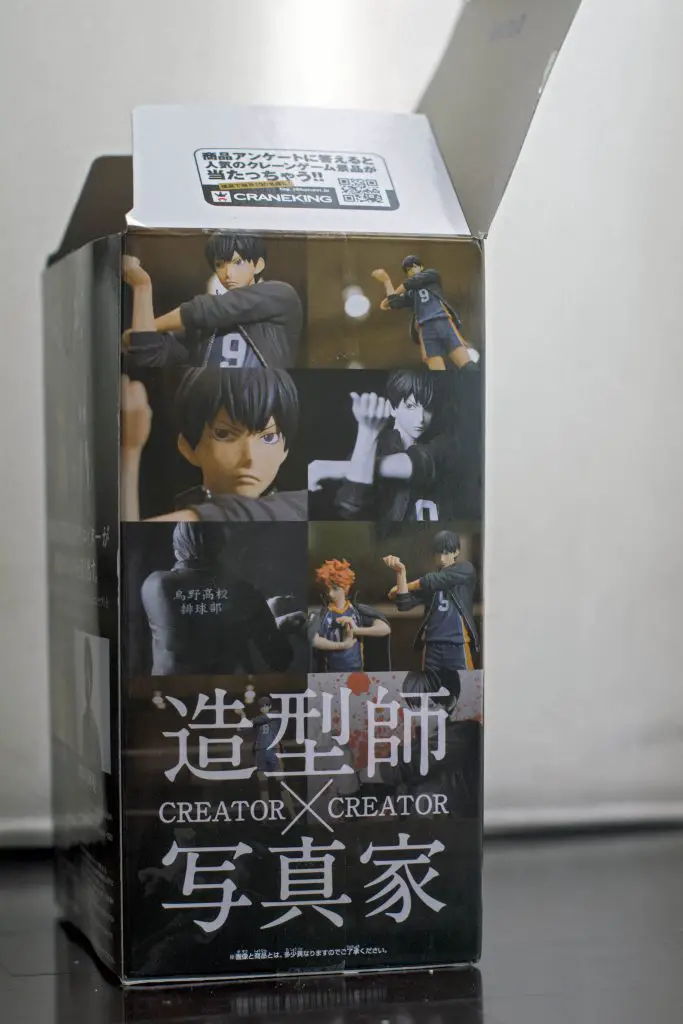 As shown on the back of the box, the same figure was available in two different versions: a full colored one (which was my choice) and a gray scaled one with a touch of orange.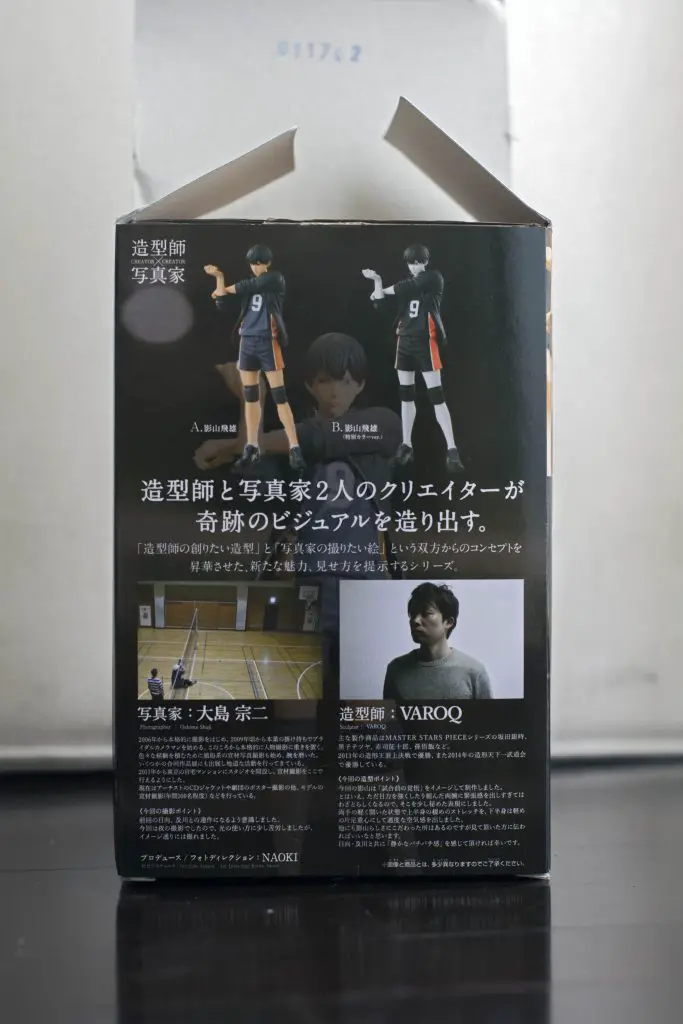 Also Tobio Kageyama figure comes in four pieces very easy to assemble: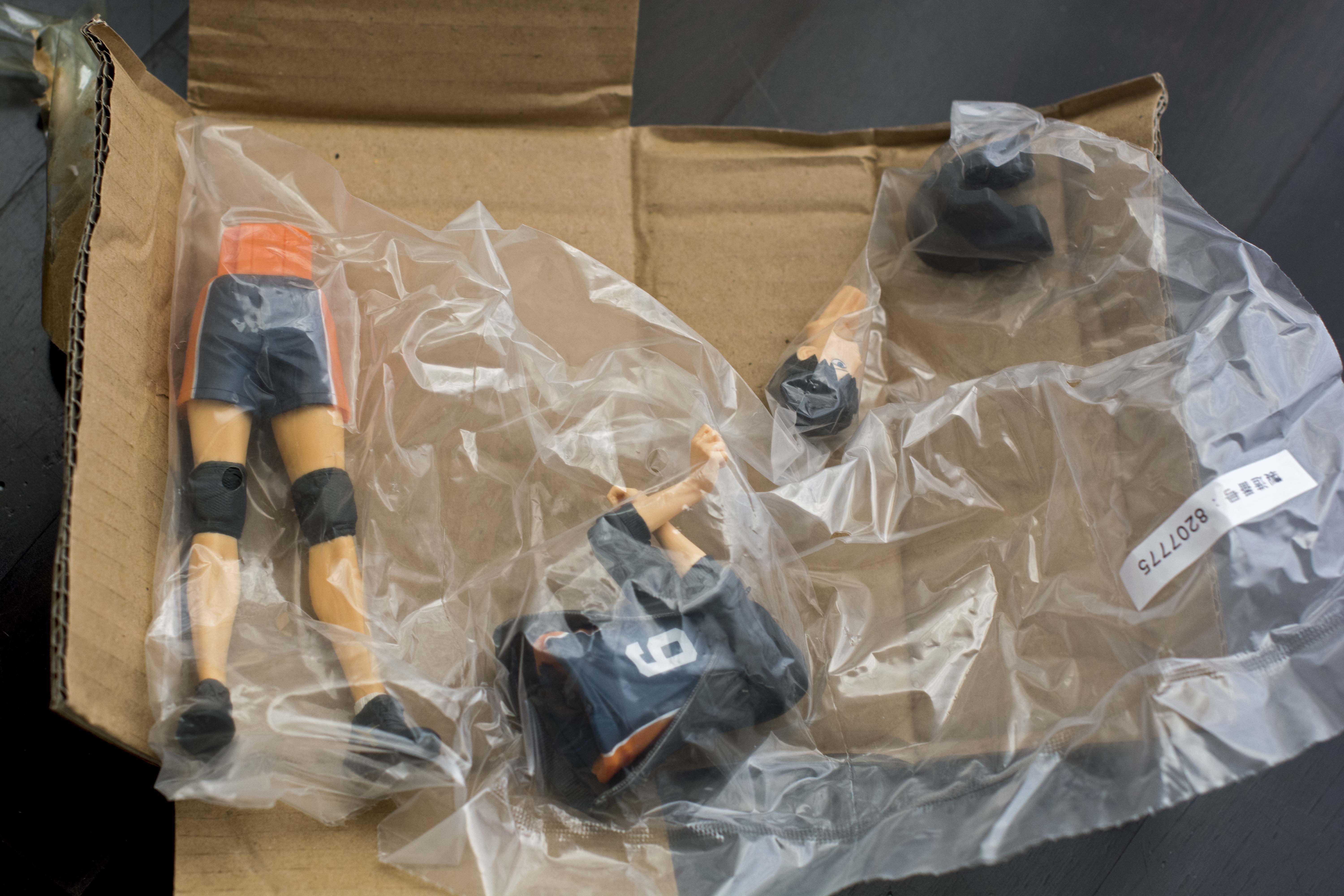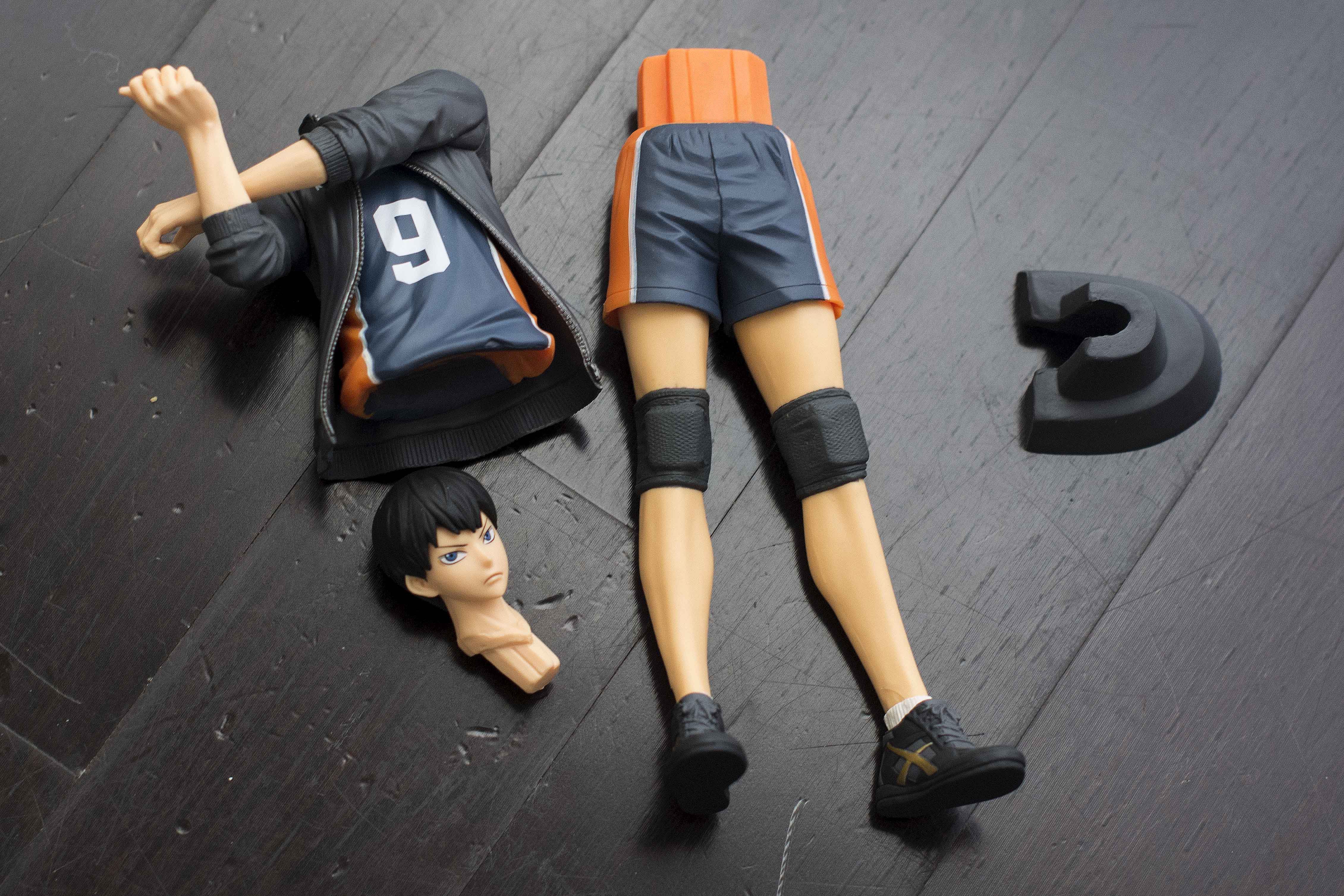 The statue measure about 19 cm (7.4 inches). This is the final result: Kageyama wearing his n°9 Karasuno volley uniform, stretching his muscles before a match.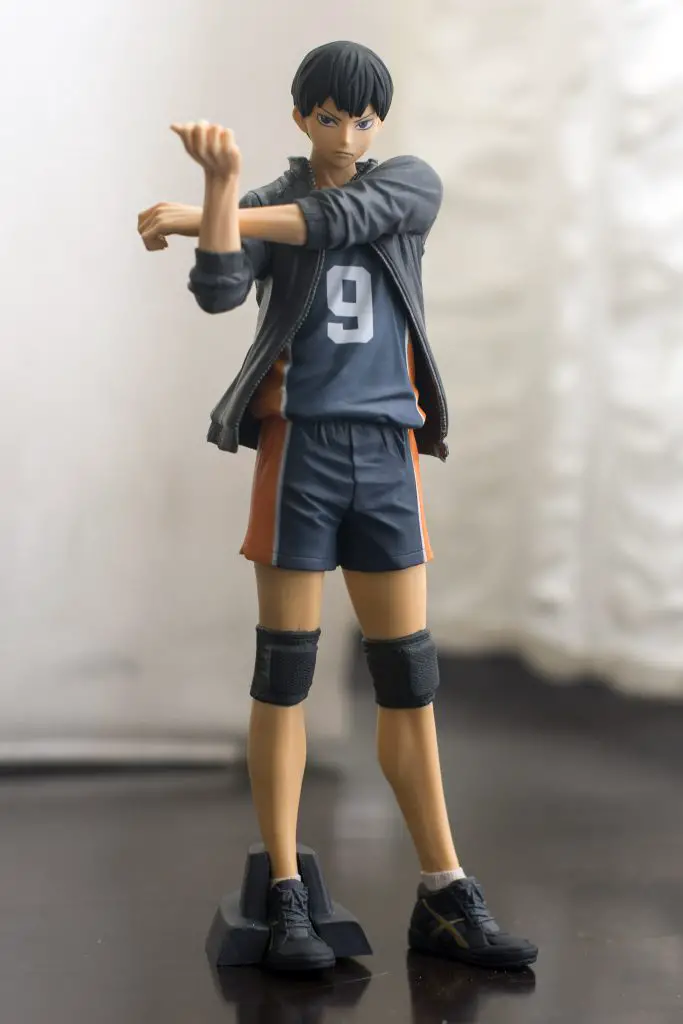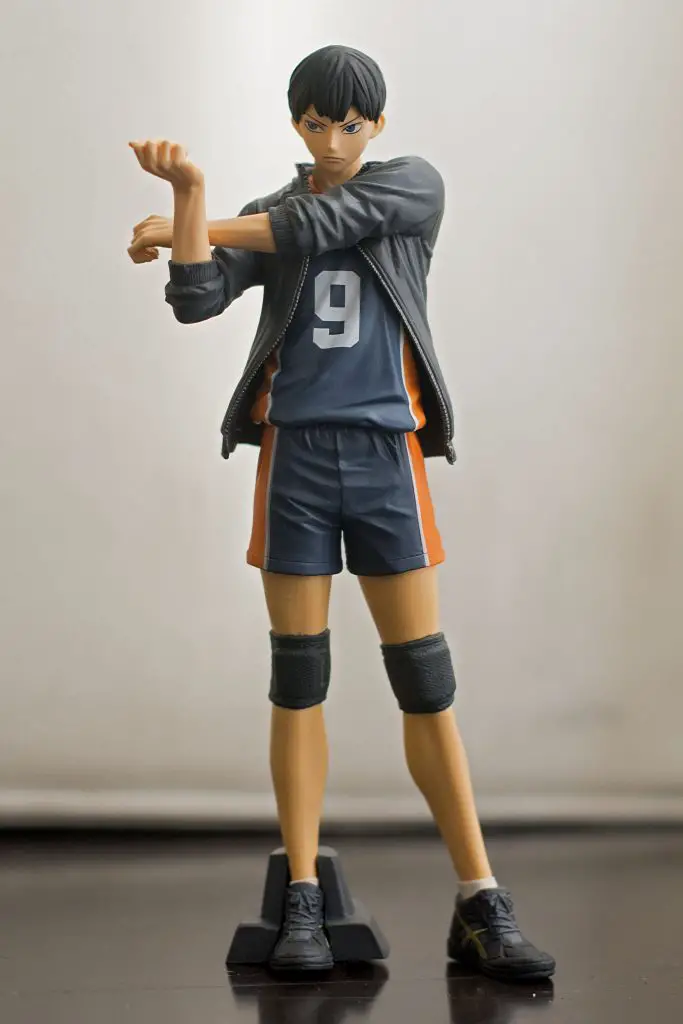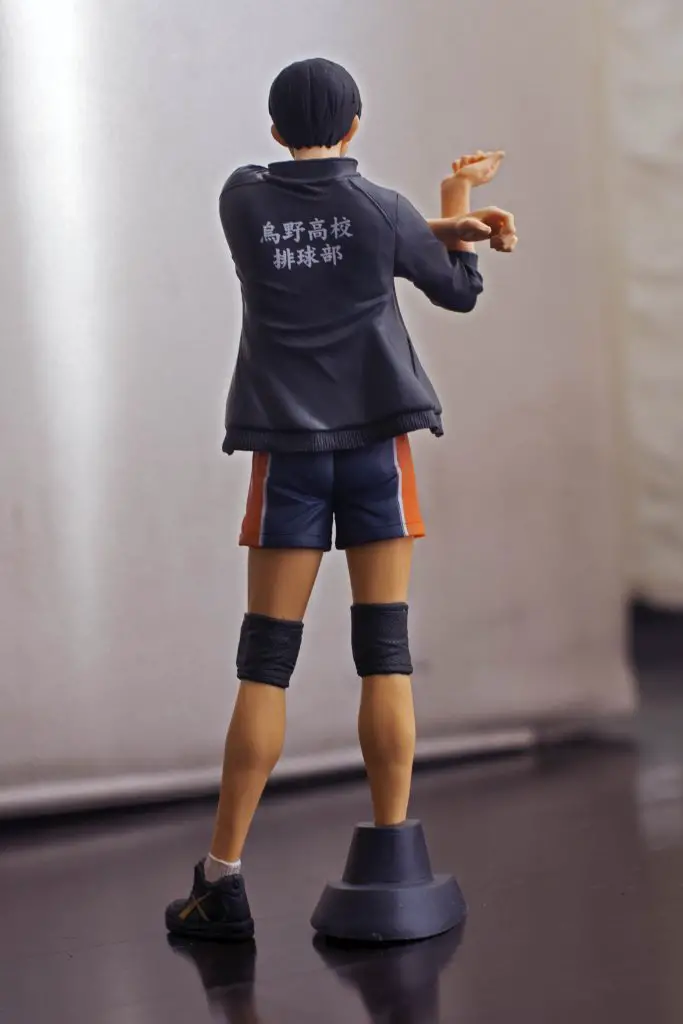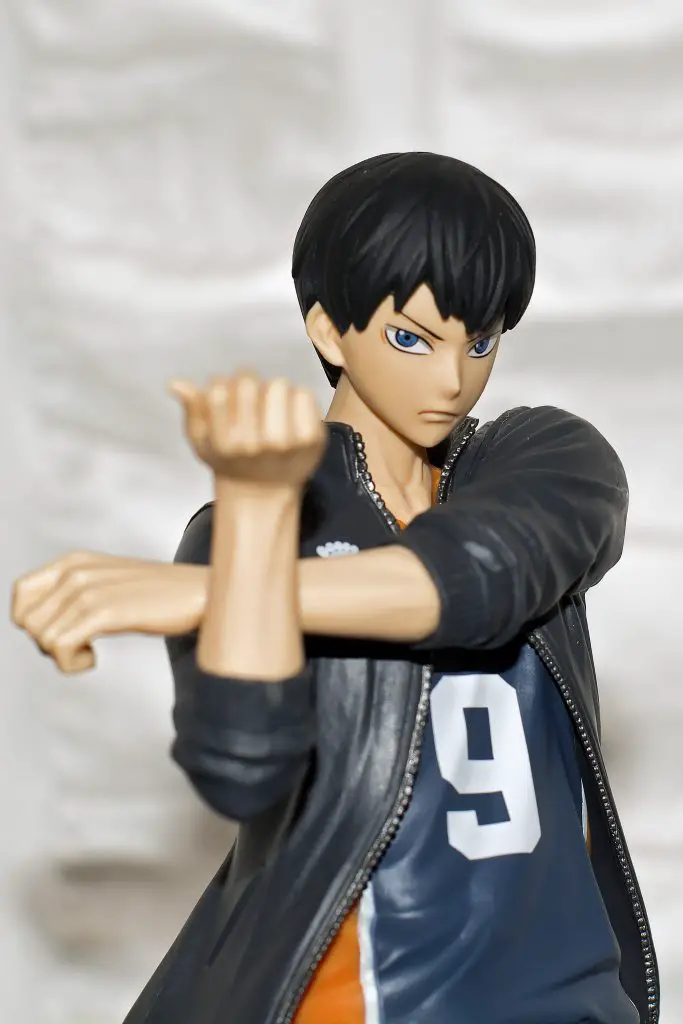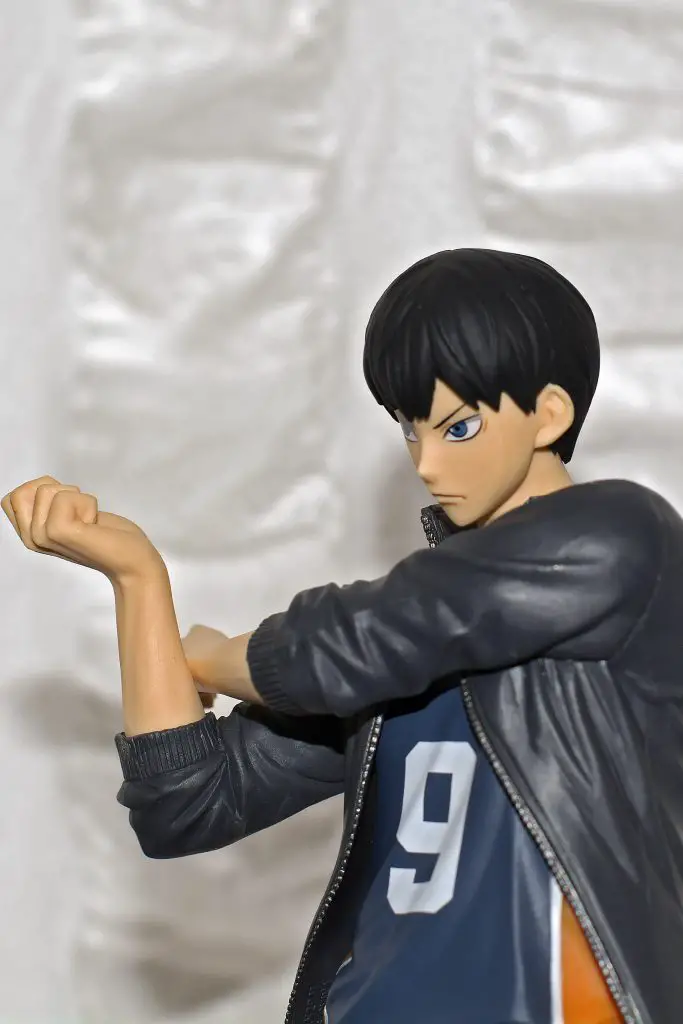 The details are really neat and well-finished. I love this figure!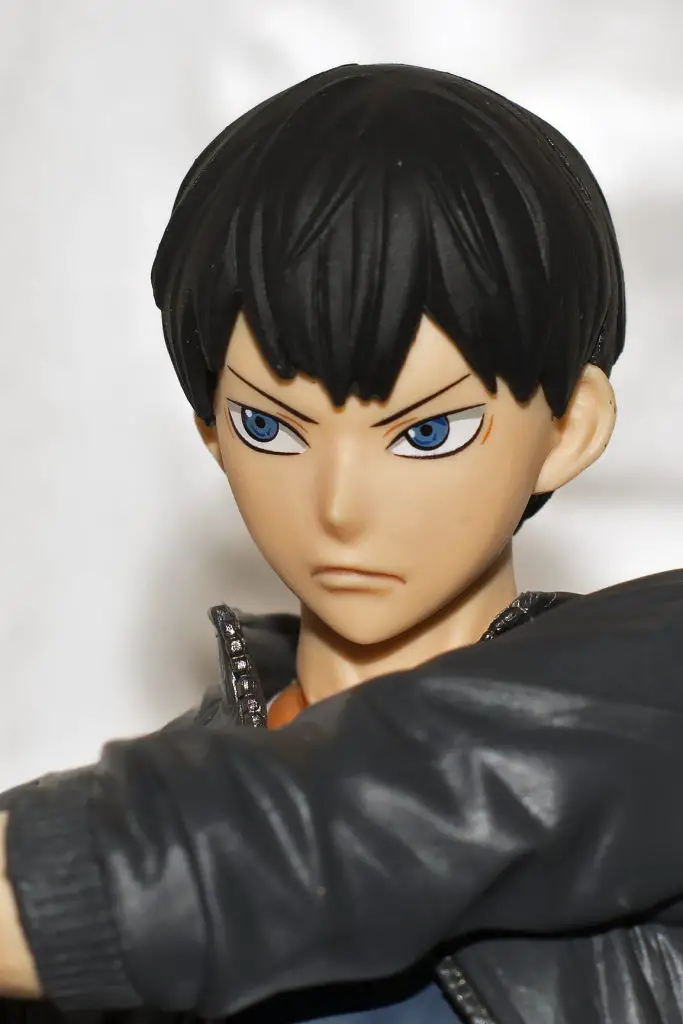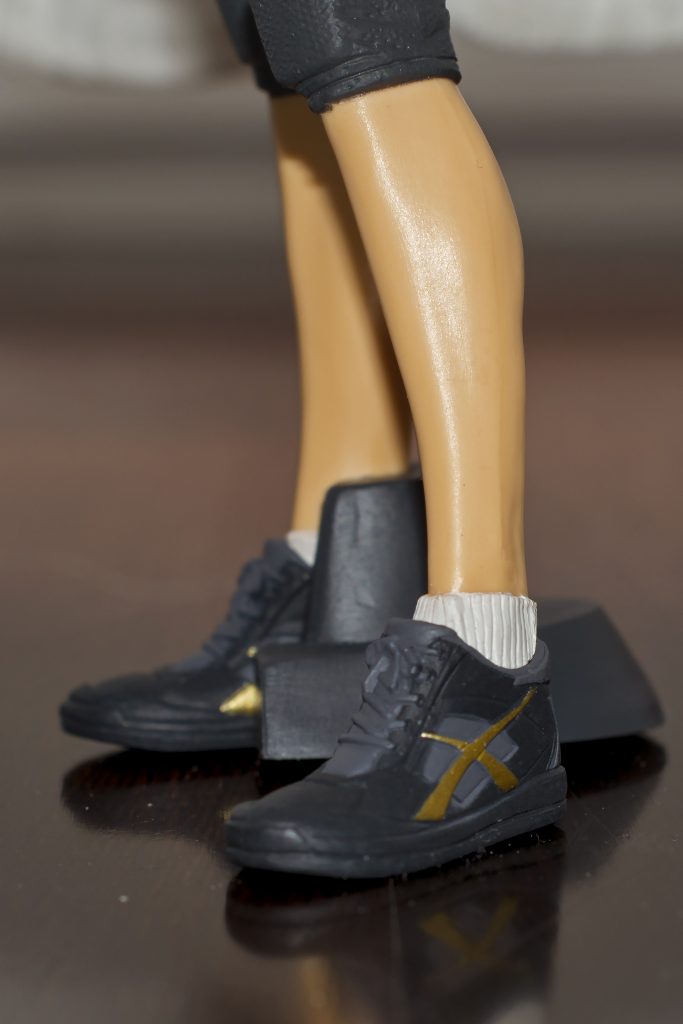 [nextpage title="Haikyuu!! cast microfiber hand towels from Broccoli!"]
Here there are 9 mini hand towels featuring my favourite characters from Haikyuu!! all of them branded Broccoli!
Four of them are from Karasuno and they represent Kageyama, Hinata, Tsukishima and Yamaguchi. Their background is orange and they show the characters' name in romaji, his team number and his role.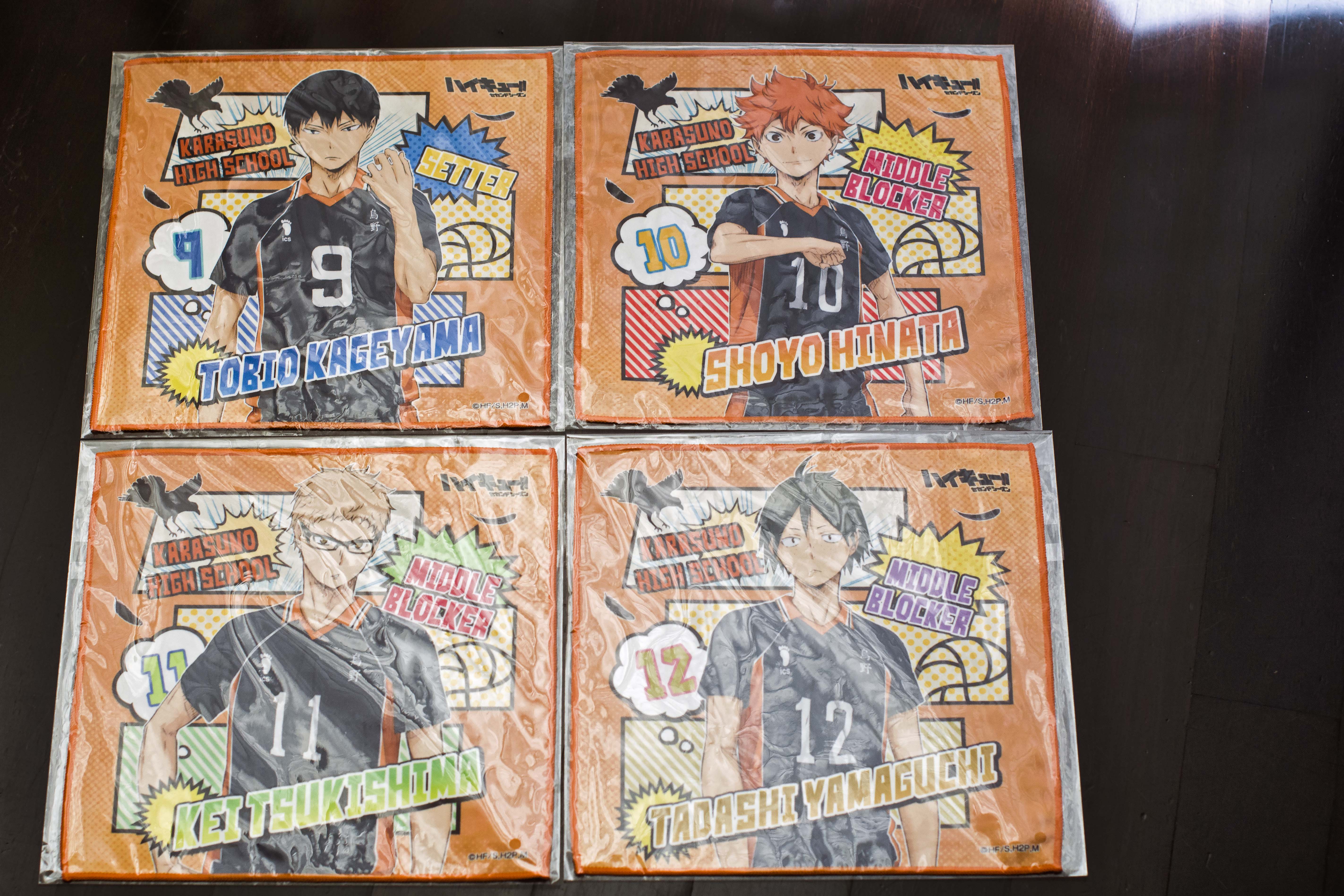 Two of them are from Nekoma, their background is red and they represent n°1 middle blocker captain Tetsuro Kuroo and n°5 setter Kenma Kozume.
The turquoise hand towel shows Aoba Johsai team's captain: setter Toru Oikawa.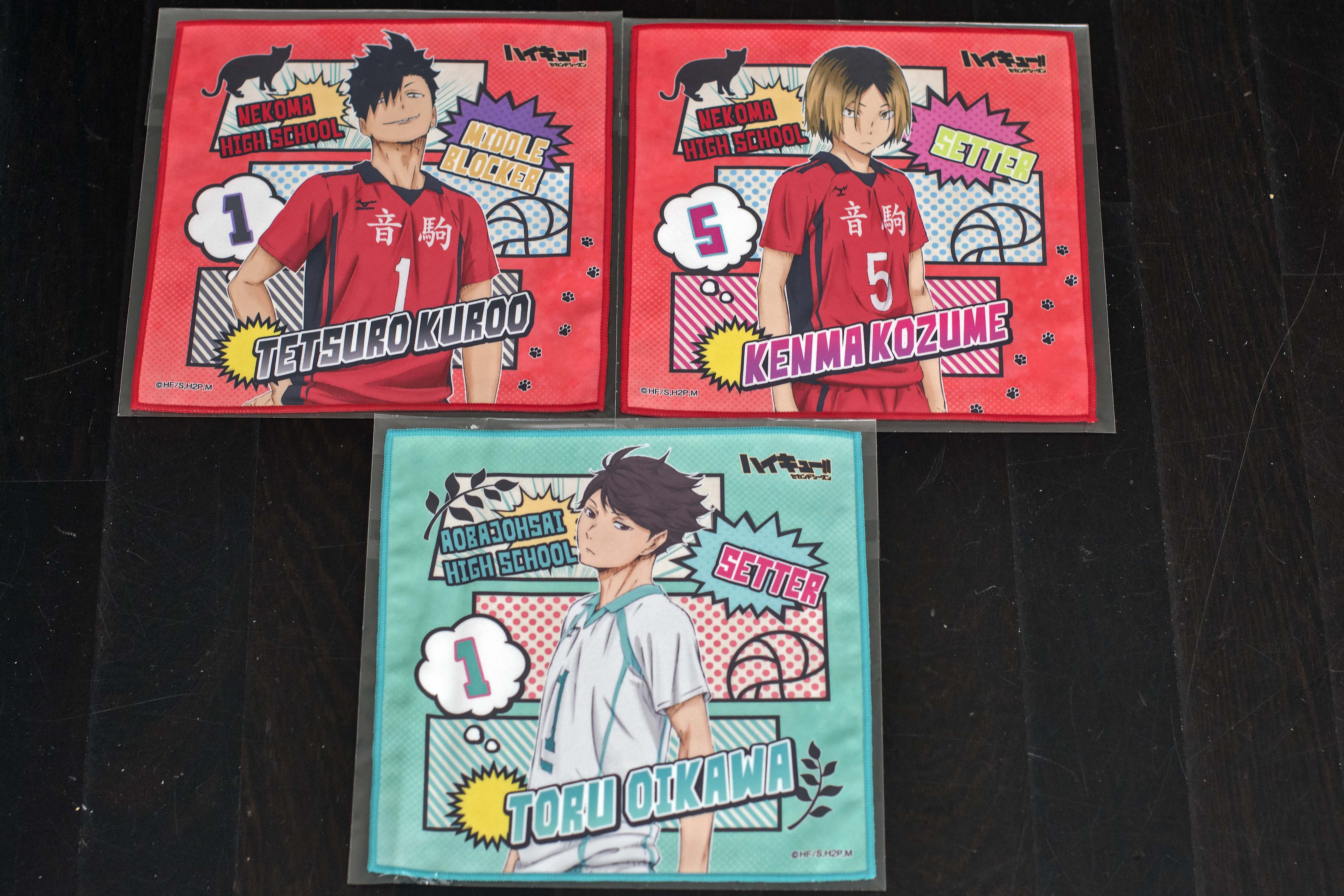 Last two hand towels are grey and they are dedicated to Fukurodani team captain, n°4 Kotaro Bokuto and n°5 setter Keiji Akaashi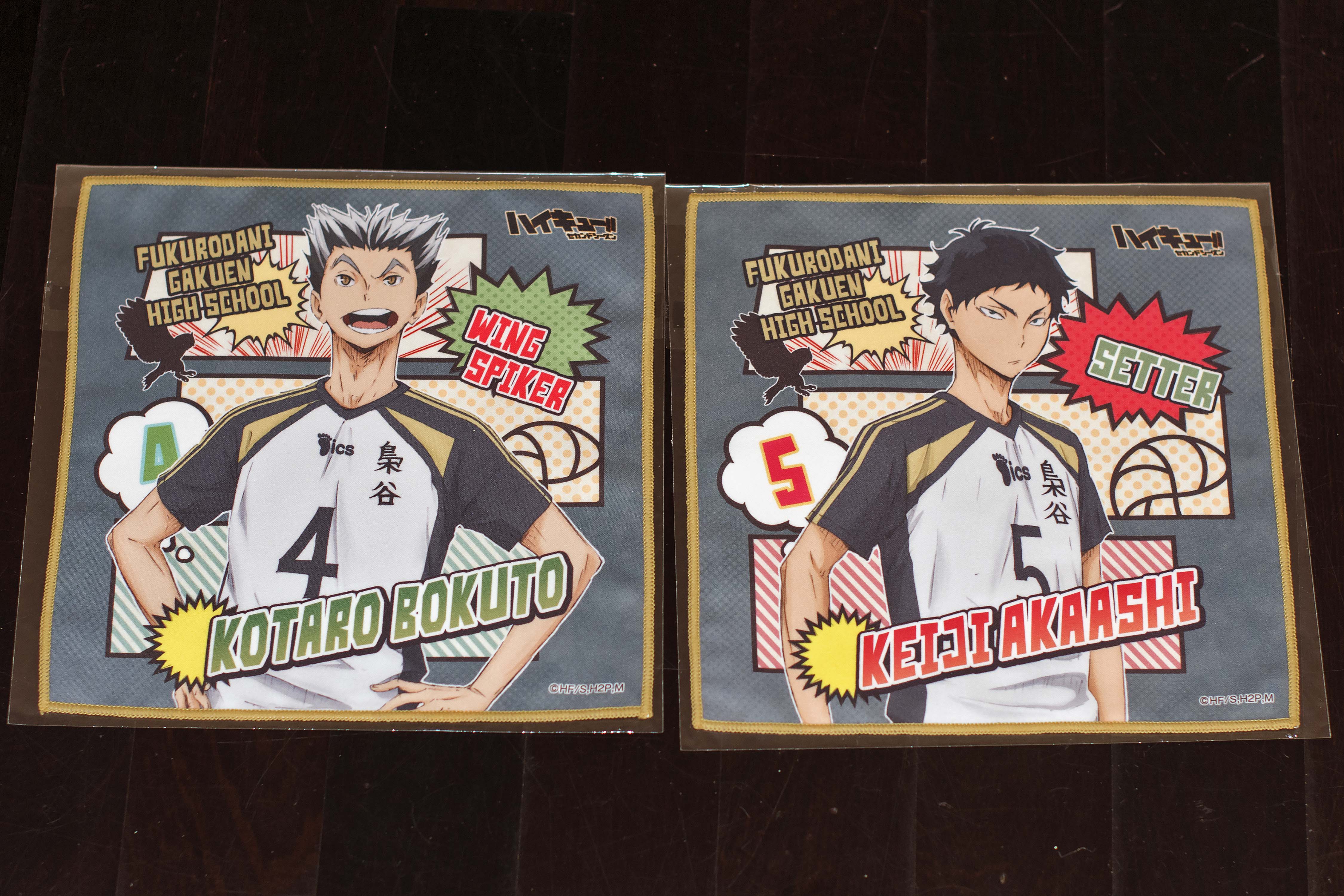 These towels are typical japanese mini towels one can carry in a purse or in a bag. They measure 20 x 20 cm and I like the fact that they are make of high quality microfiber: they are very soft and smooth. I haven't tested them but I'm pretty sure they do absorb correctly.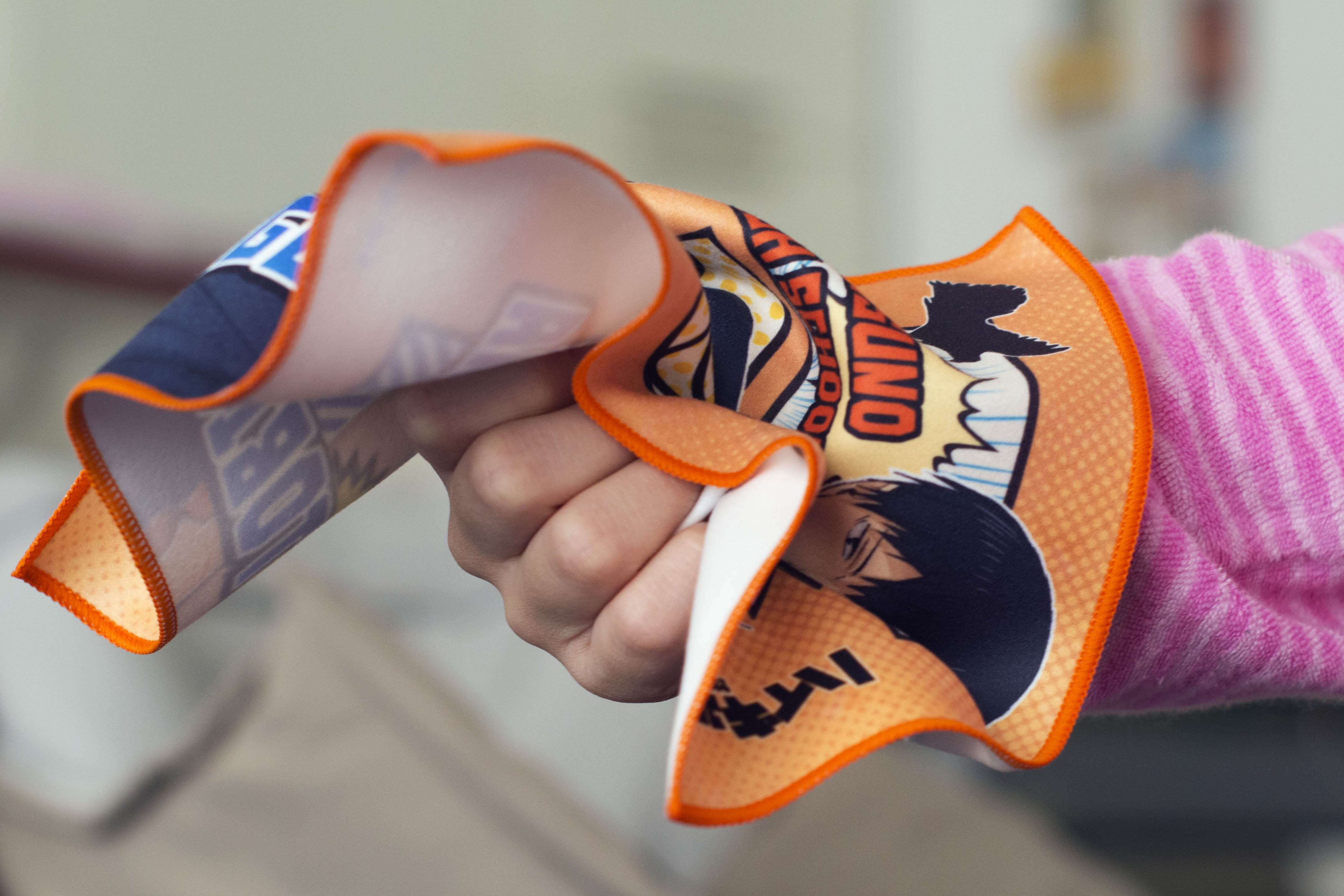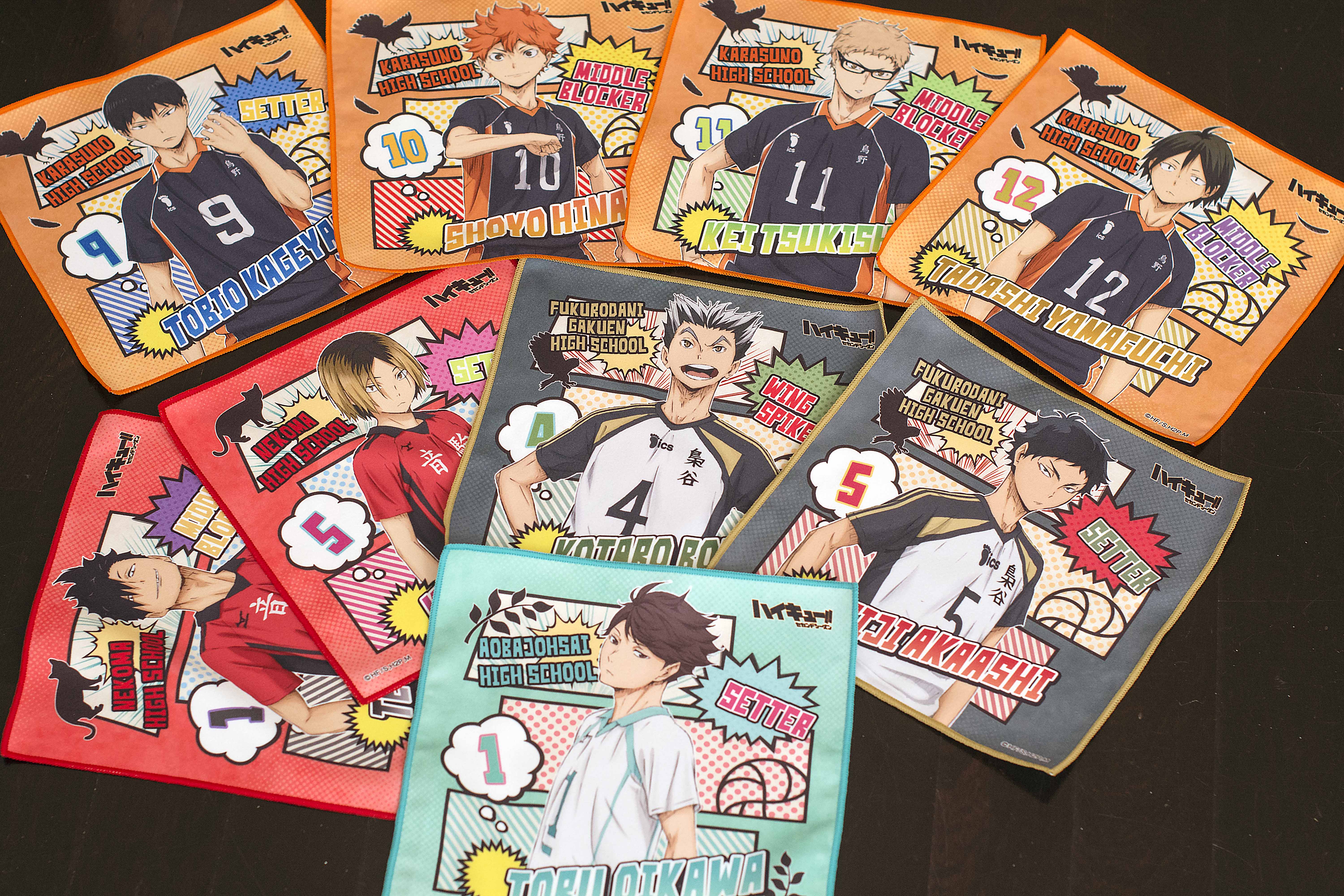 [nextpage title="Kotaro Bokuto giant pass case from Broccoli!"]
Last item in my box is this weird pass case featuring Wing Spiker Kotaro Bokuto from Fukurodani. As Bokuto is my favourite character from Haikyuu!! I wanted to own something showing his funny face.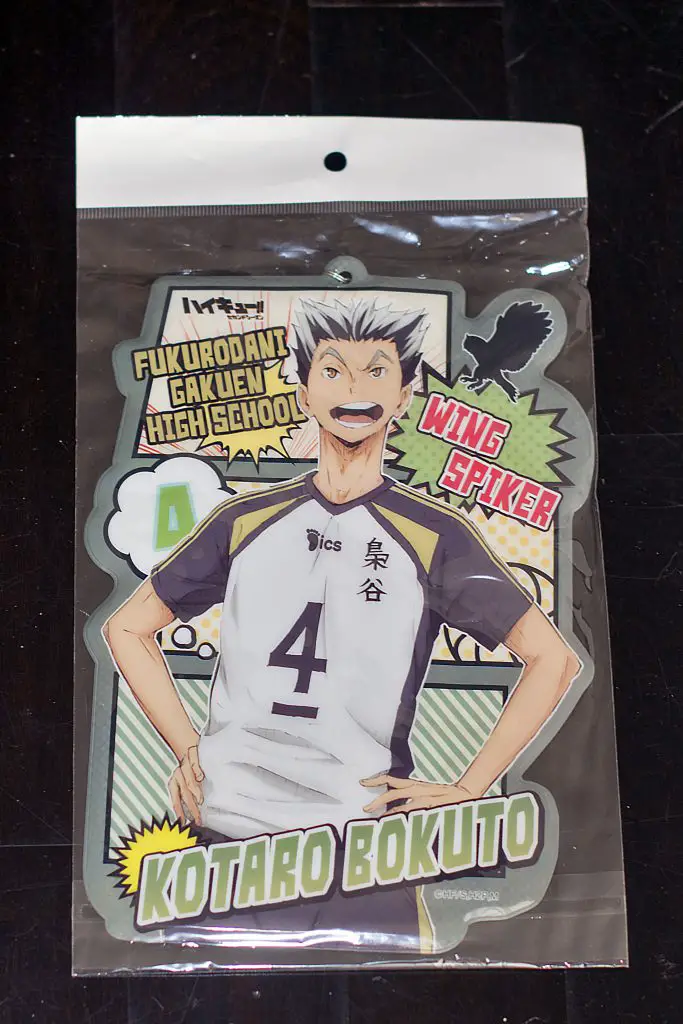 This card case measures 27 x 17 cm. Actually it is really huge, if you compare the overall dimensions to a regular card, but, once you wear it, you won't surely pass unnoticed 🙂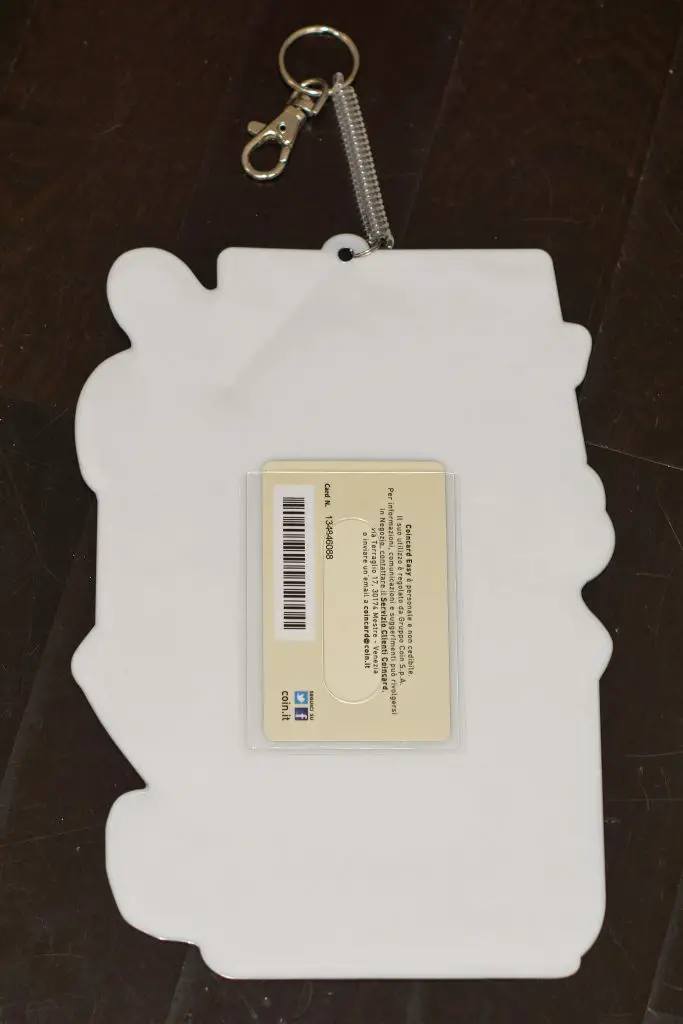 So, that's it. I hope you enjoyed this unboxing and all of these Haikyuu!! gadgets. Thanks for reading!!