Tobio Kageyama Creator x Creator Figure
Tobio Kageyama figure is from Creator x Creator collection from Banpresto. Varoq is the artist who designed it.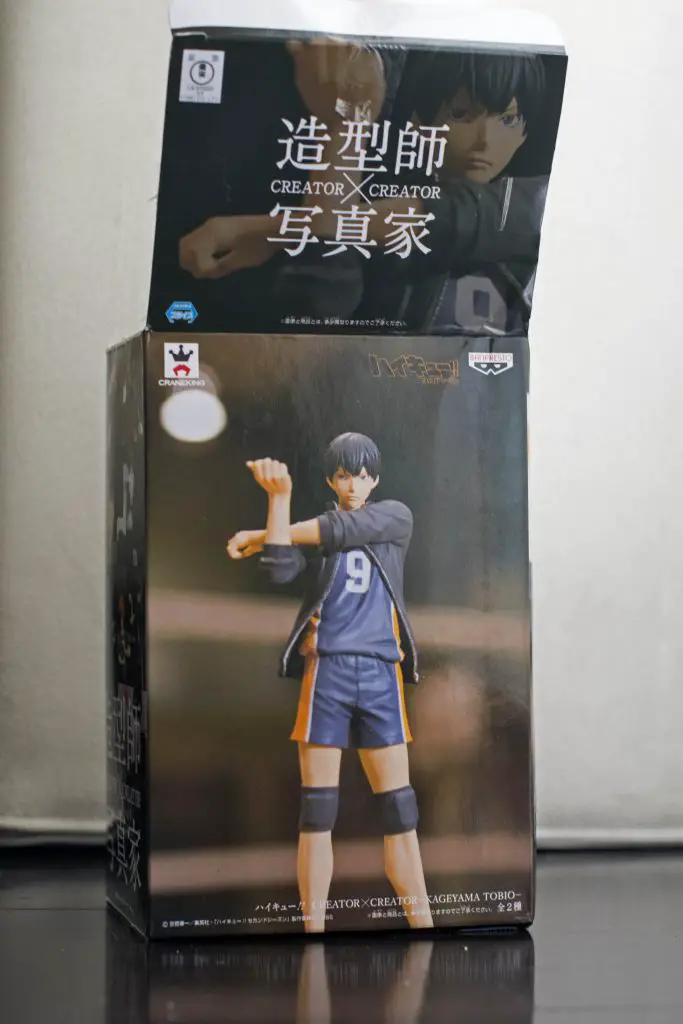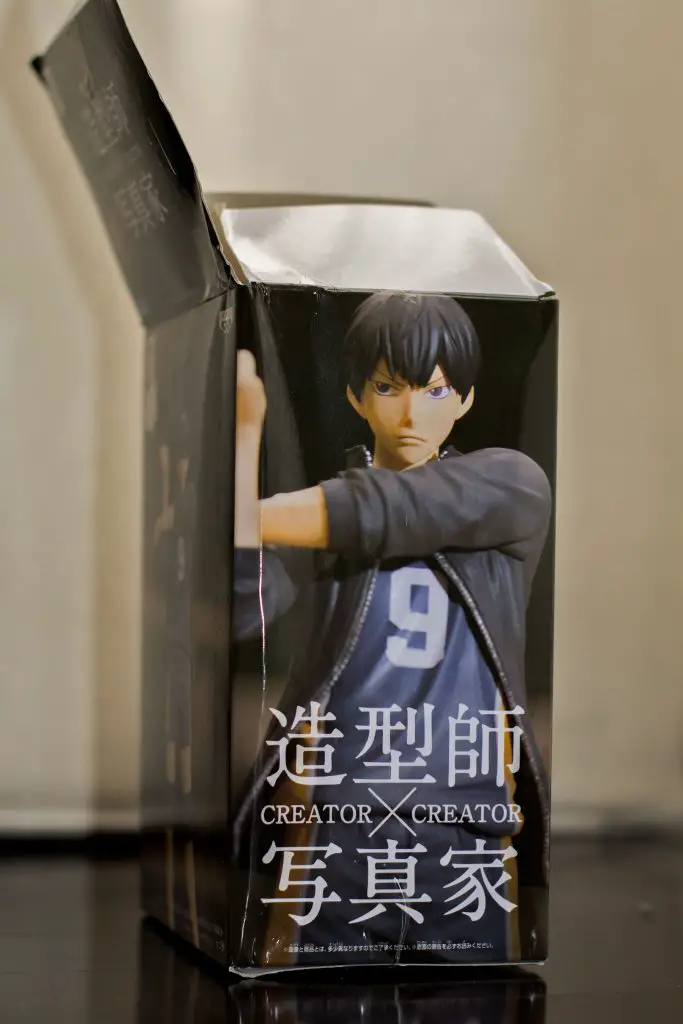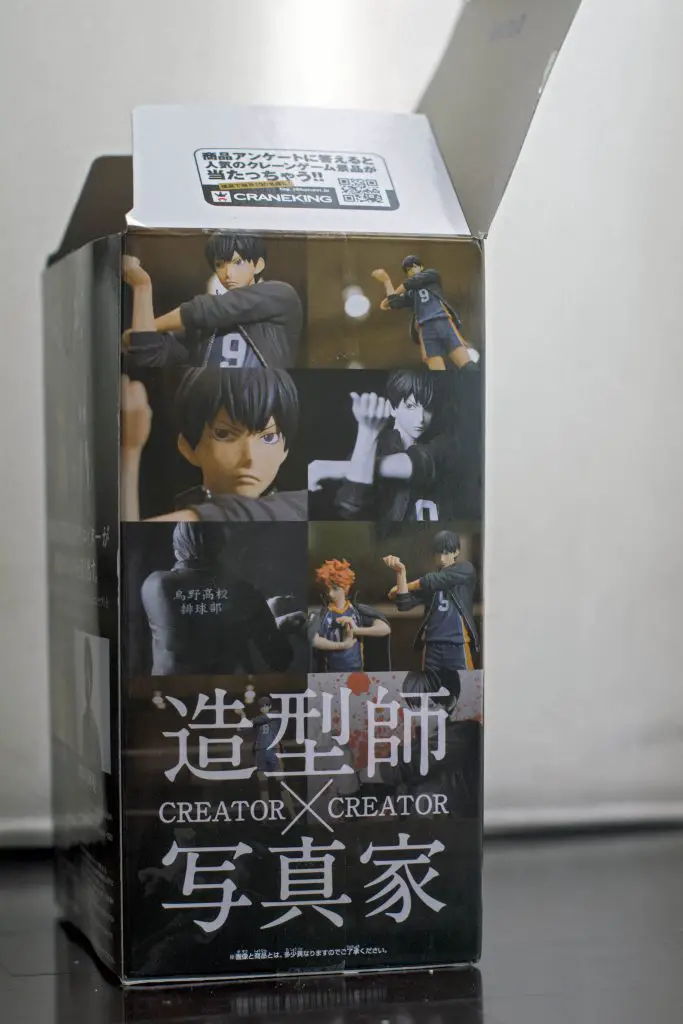 As shown on the back of the box, the same figure was available in two different versions: a full colored one (which was my choice) and a gray scaled one with a touch of orange.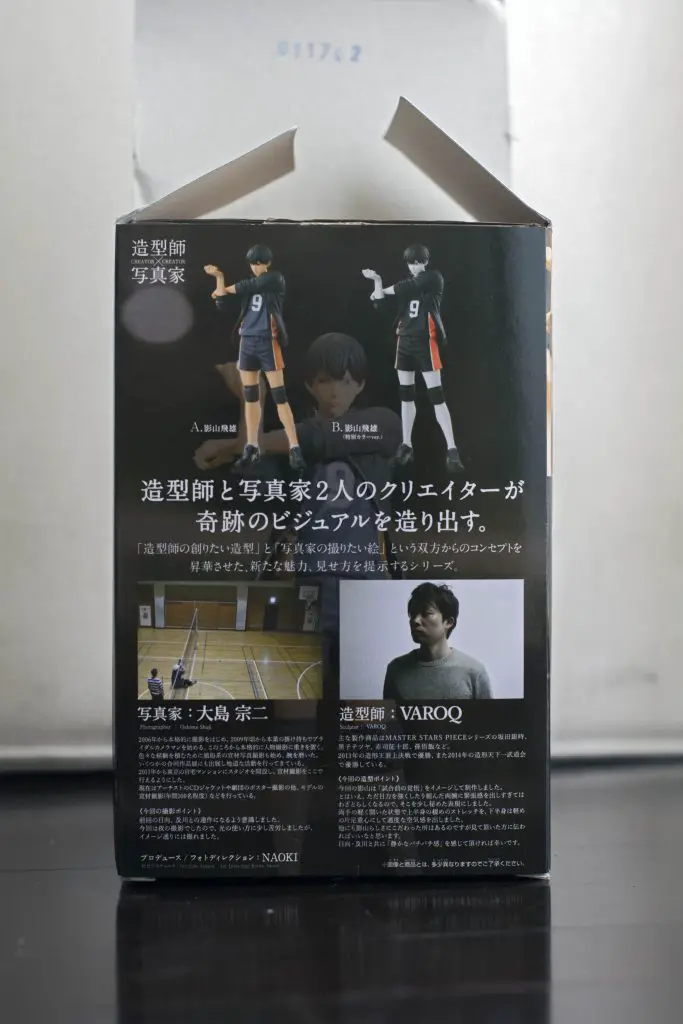 Also Tobio Kageyama figure comes in four pieces very easy to assemble: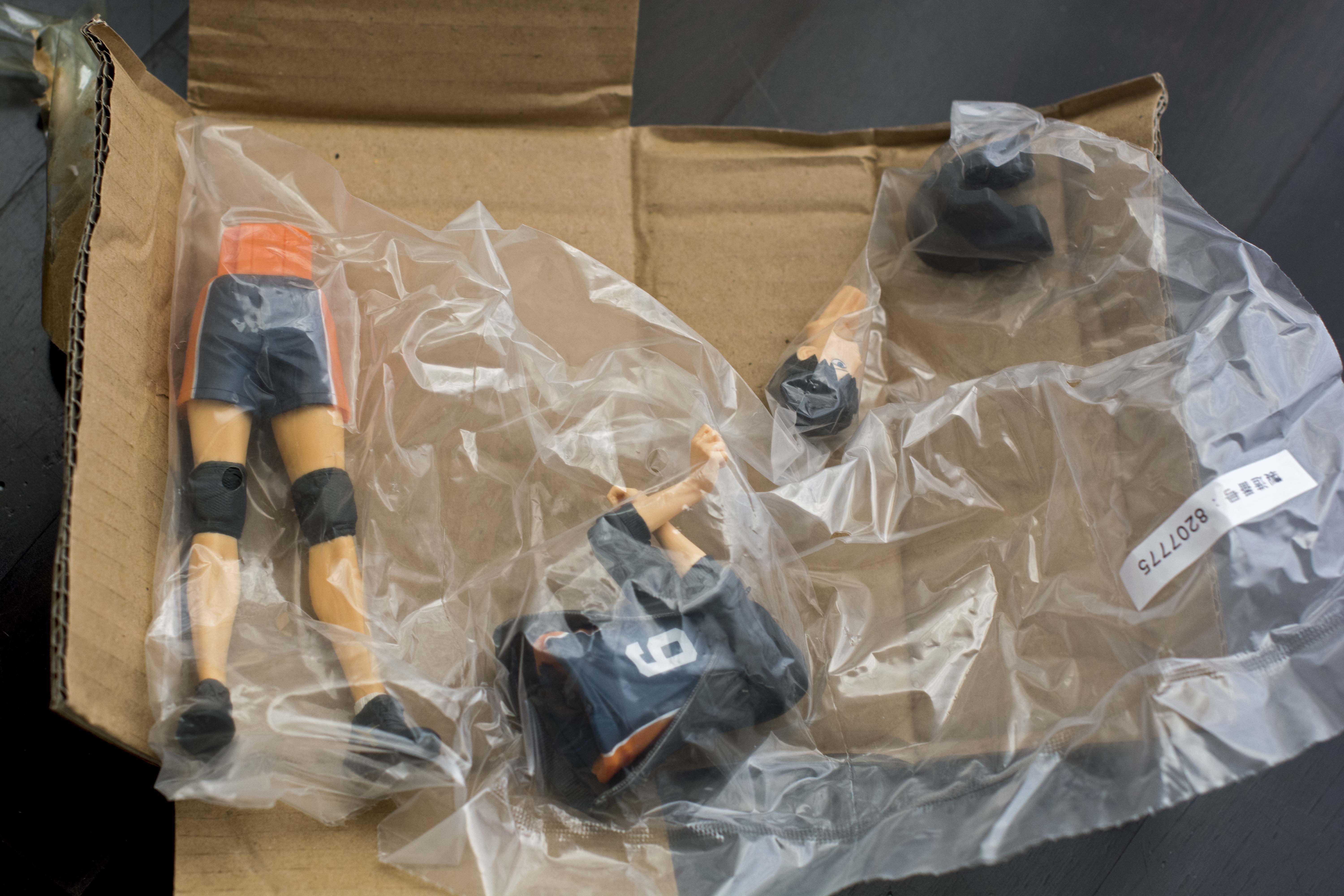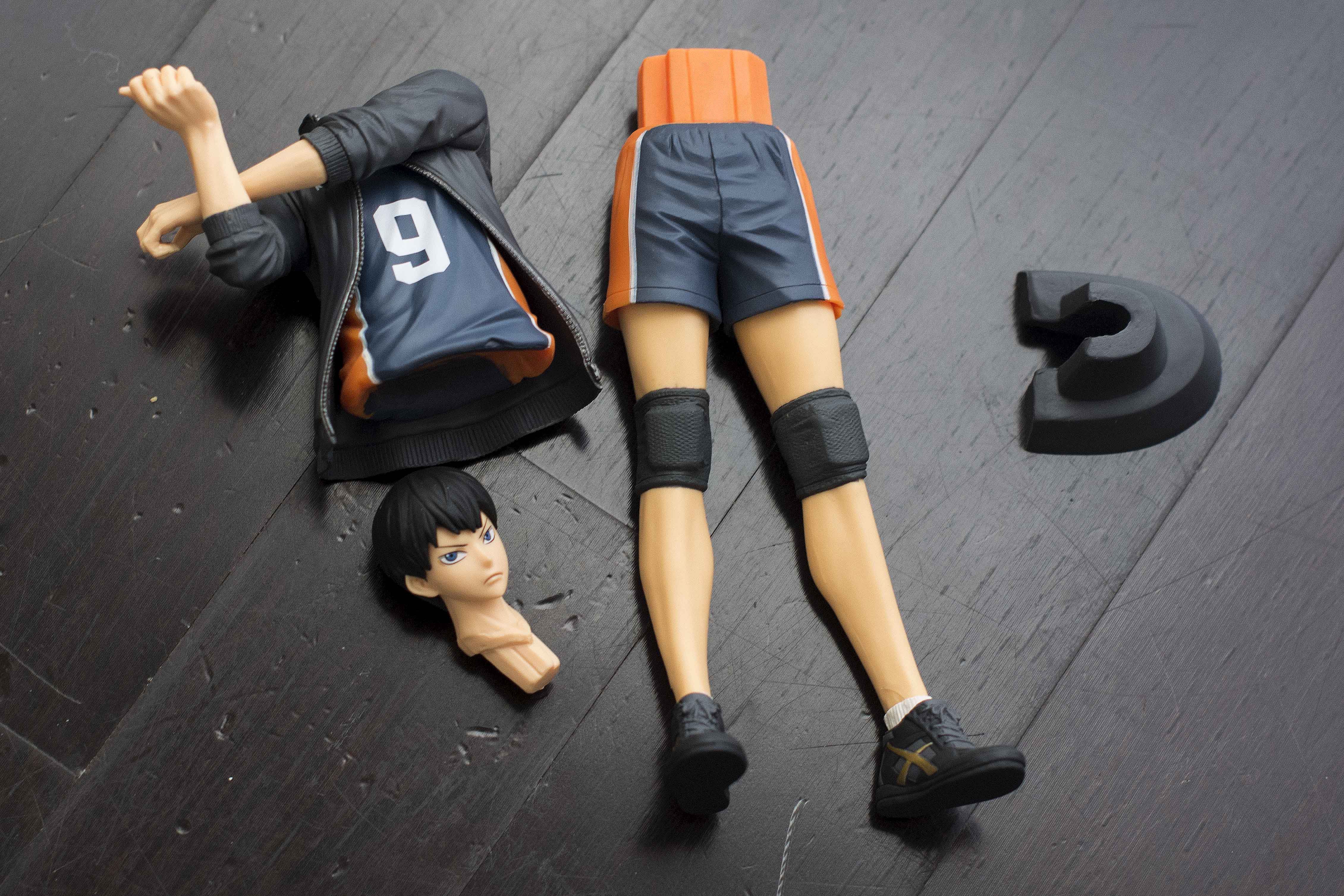 The statue measure about 19 cm (7.4 inches). This is the final result: Kageyama wearing his n°9 Karasuno volley uniform, stretching his muscles before a match.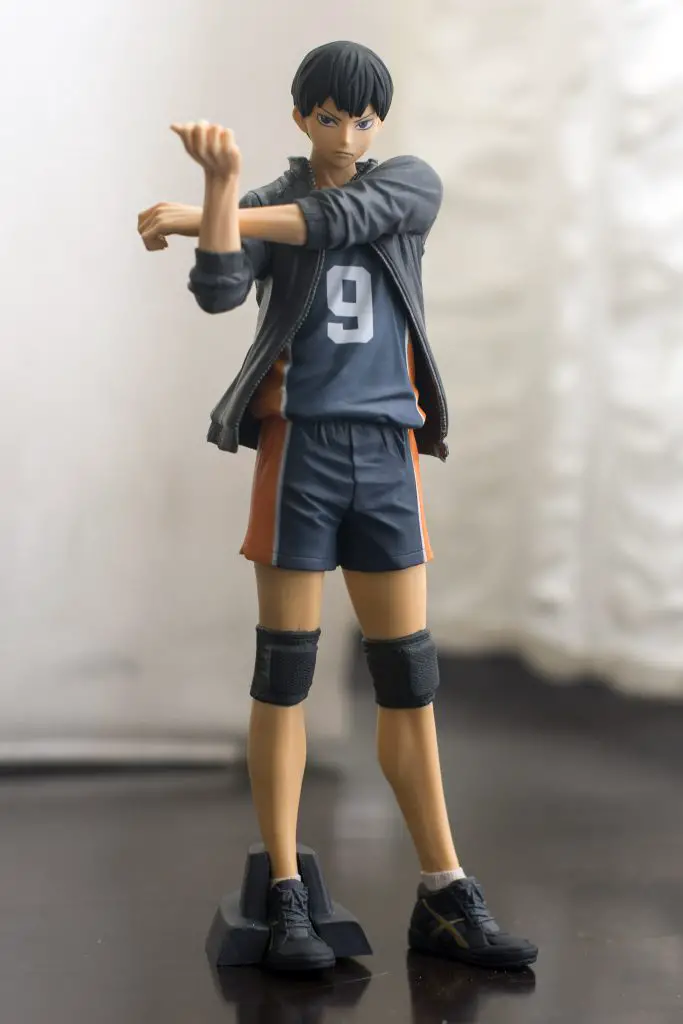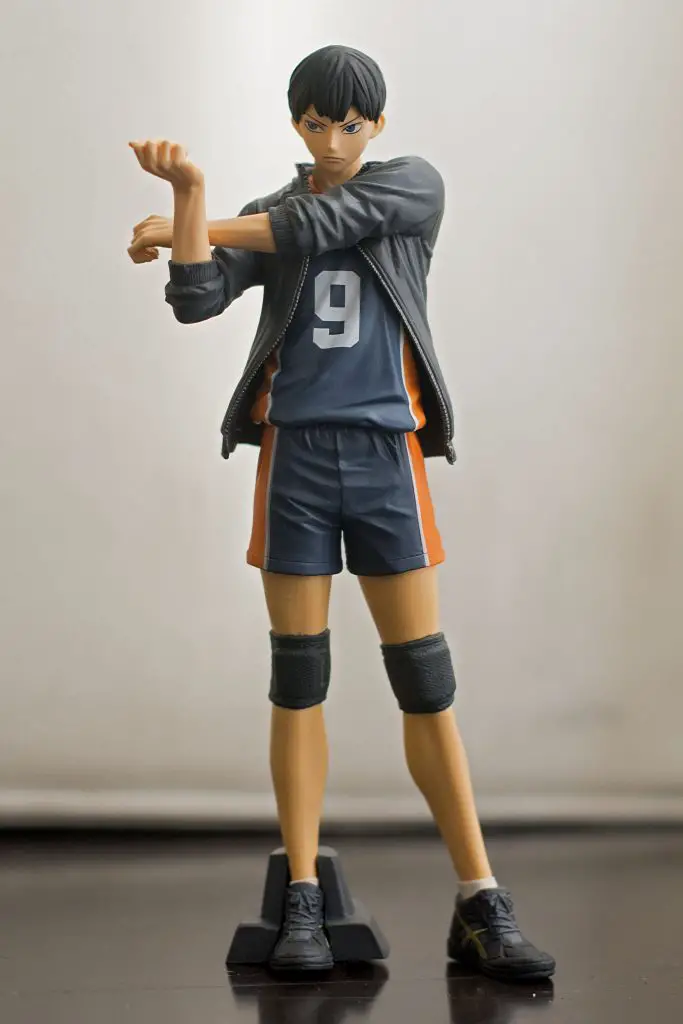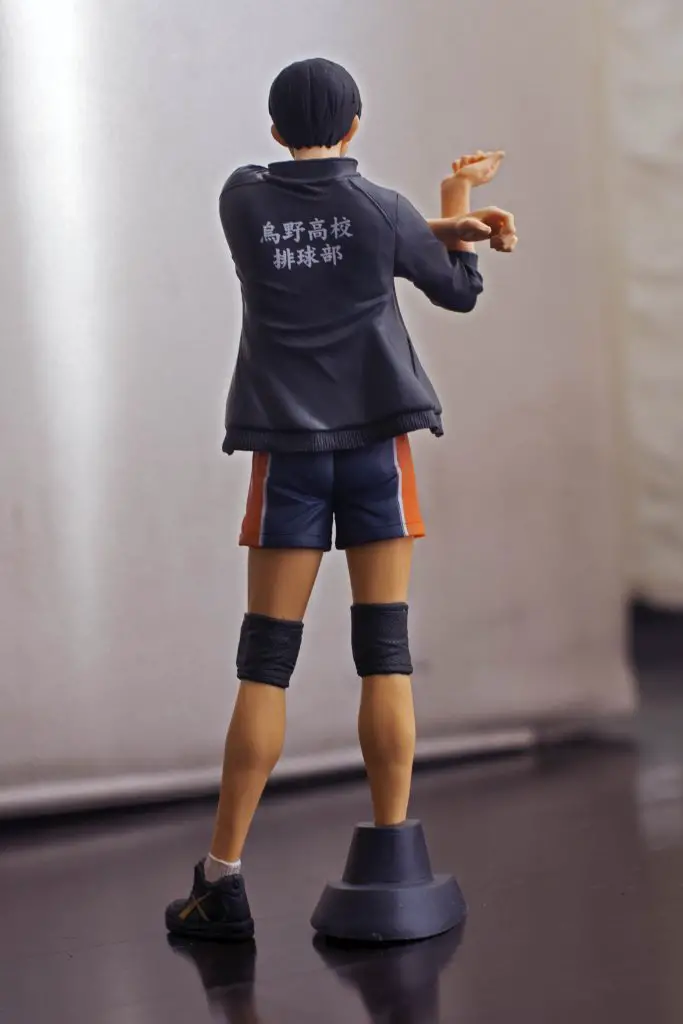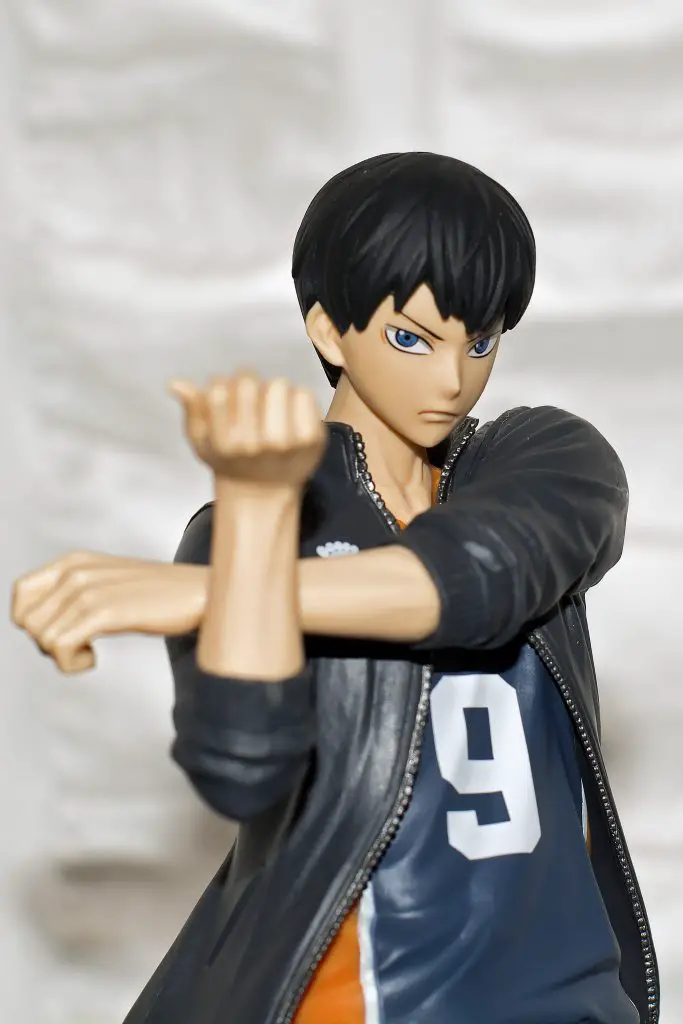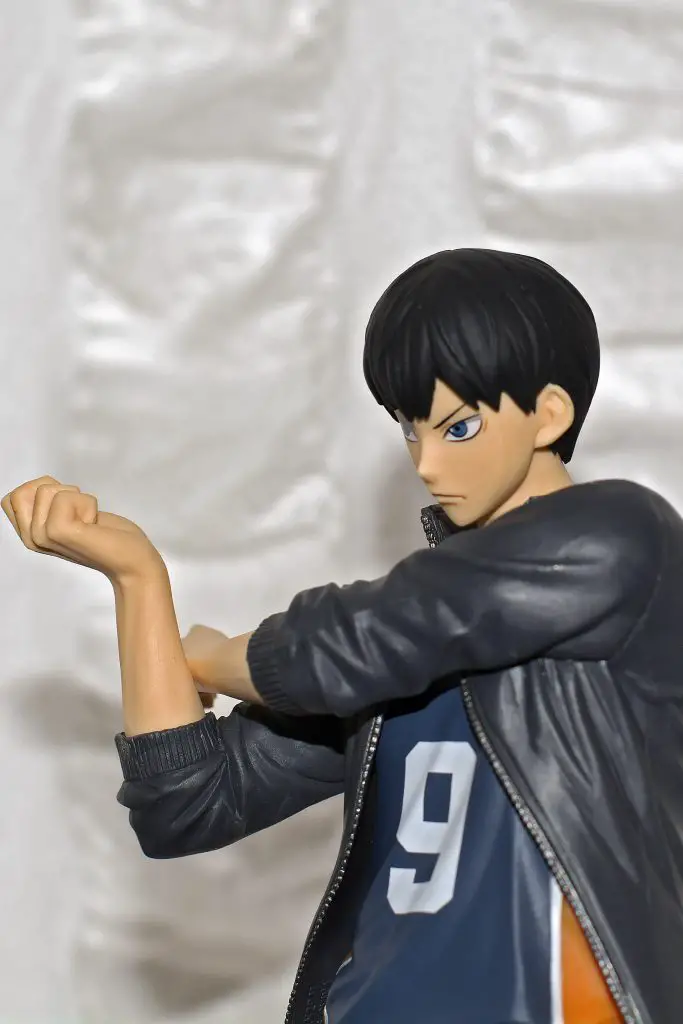 The details are really neat and well-finished. I love this figure!