Haikyuu!! cast microfiber hand towels from Broccoli!
Here there are 9 mini hand towels featuring my favourite characters from Haikyuu!! all of them branded Broccoli!
Four of them are from Karasuno and they represent Kageyama, Hinata, Tsukishima and Yamaguchi. Their background is orange and they show the characters' name in romaji, his team number and his role.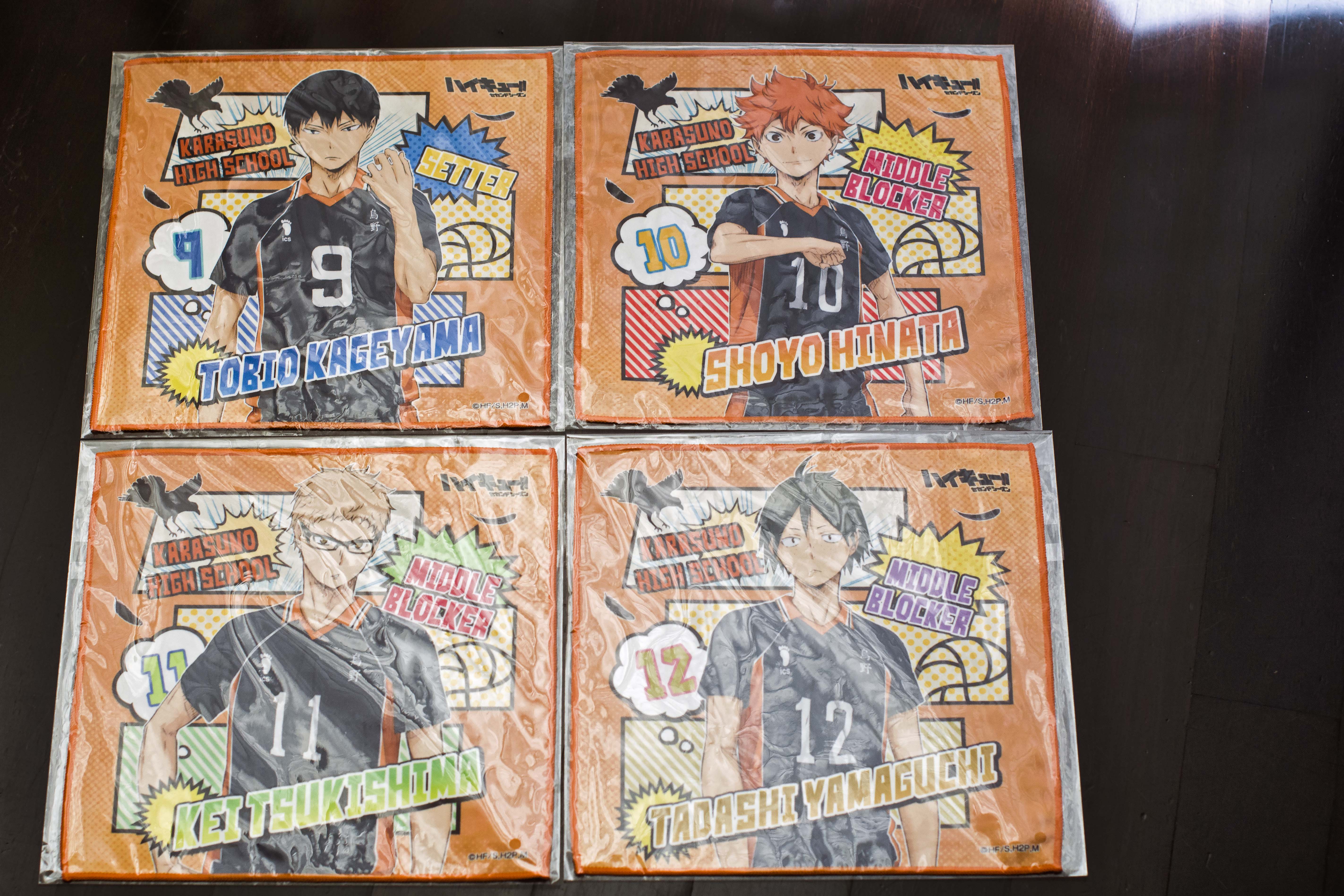 Two of them are from Nekoma, their background is red and they represent n°1 middle blocker captain Tetsuro Kuroo and n°5 setter Kenma Kozume.
The turquoise hand towel shows Aoba Johsai team's captain: setter Toru Oikawa.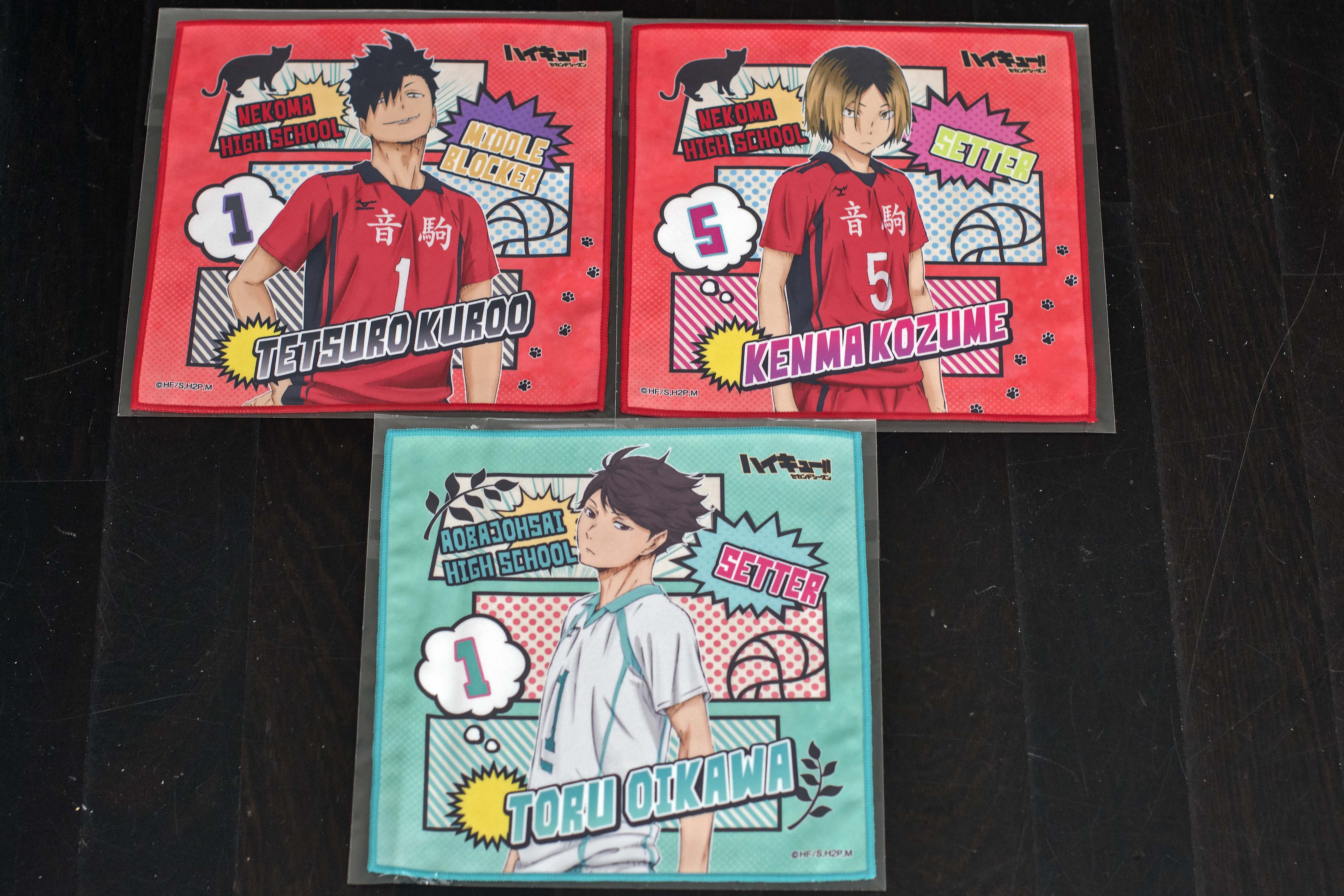 Last two hand towels are grey and they are dedicated to Fukurodani team captain, n°4 Kotaro Bokuto and n°5 setter Keiji Akaashi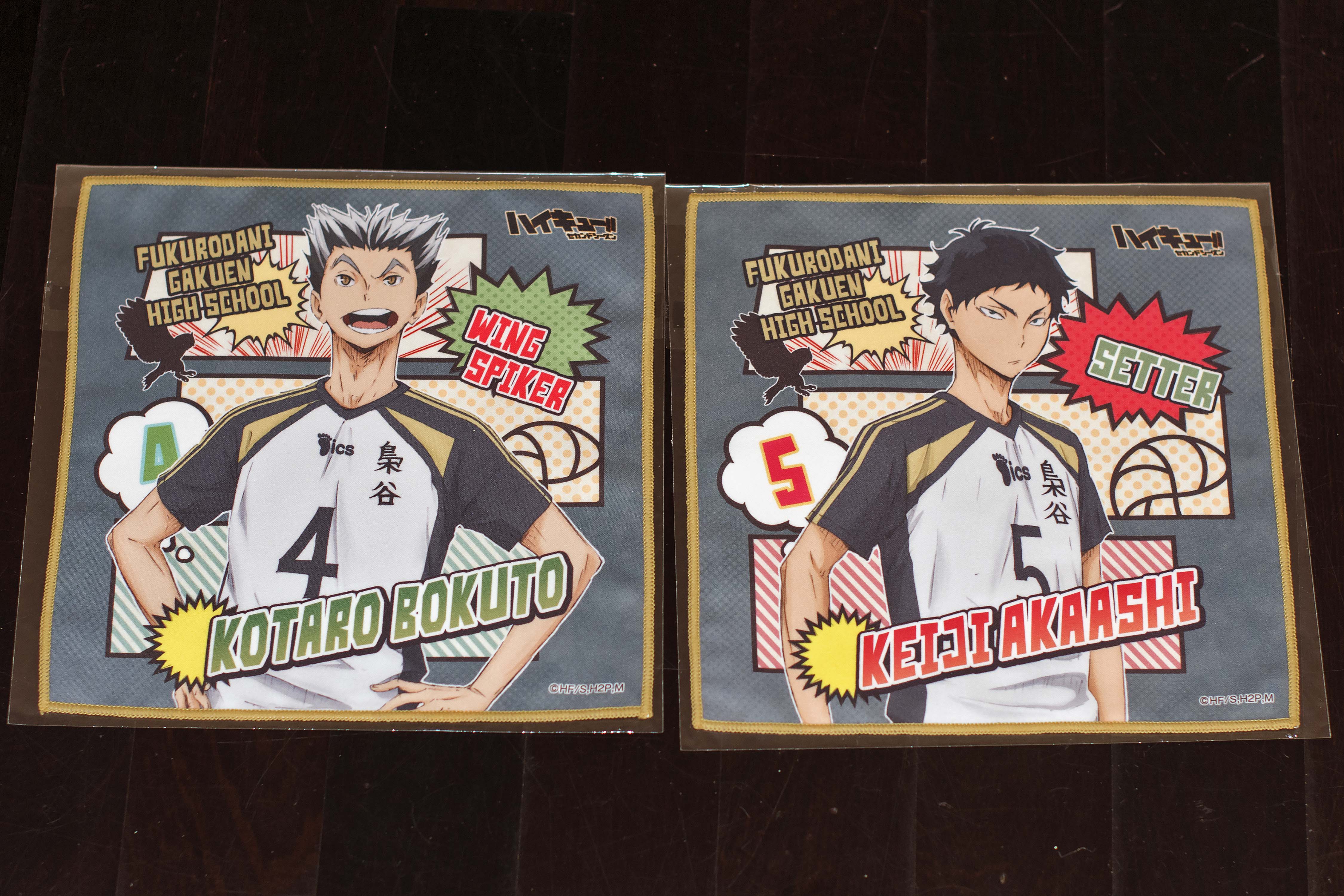 These towels are typical japanese mini towels one can carry in a purse or in a bag. They measure 20 x 20 cm and I like the fact that they are make of high quality microfiber: they are very soft and smooth. I haven't tested them but I'm pretty sure they do absorb correctly.