Shoyo Hinata Master Stars Piece Figure
First figure represents Shoyo Hinata and it's from the Master Stars Piece collection from Banpresto. This is what the box looks like from different angles: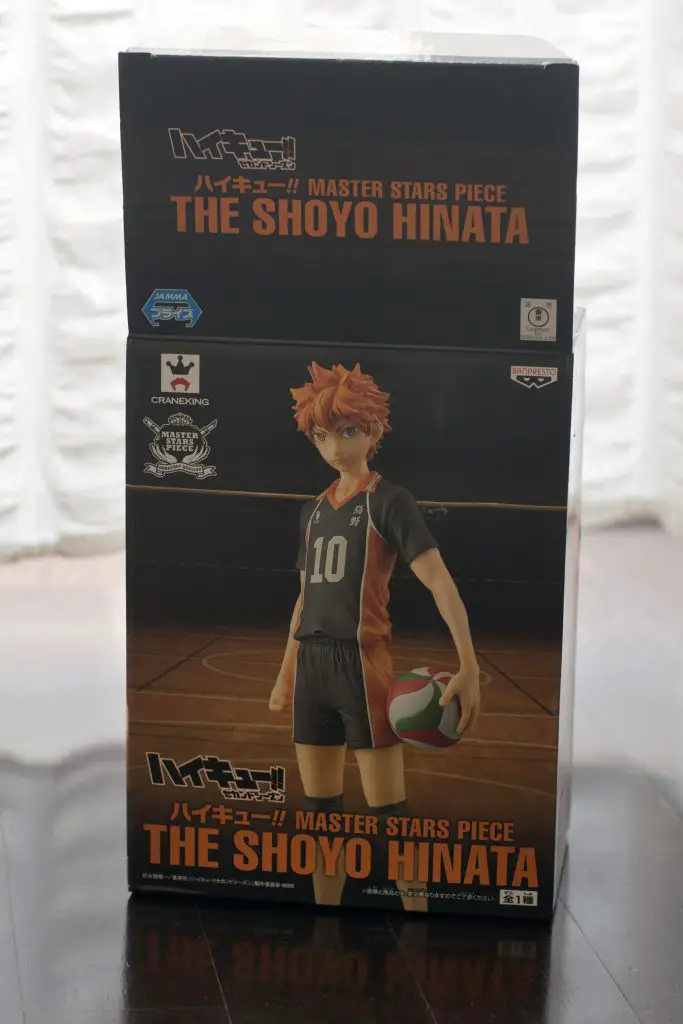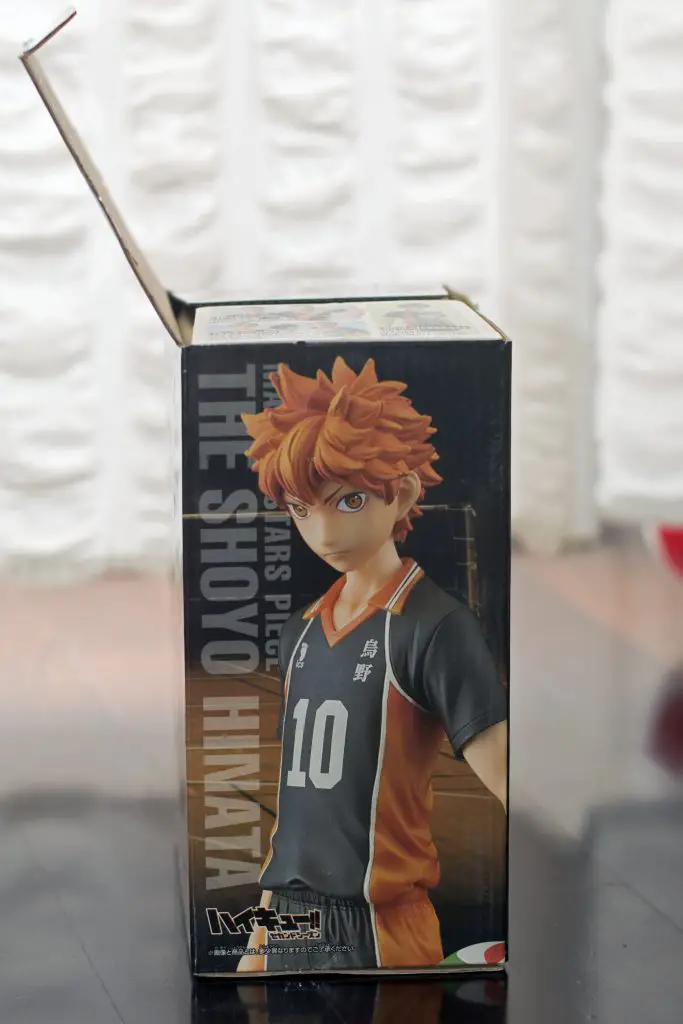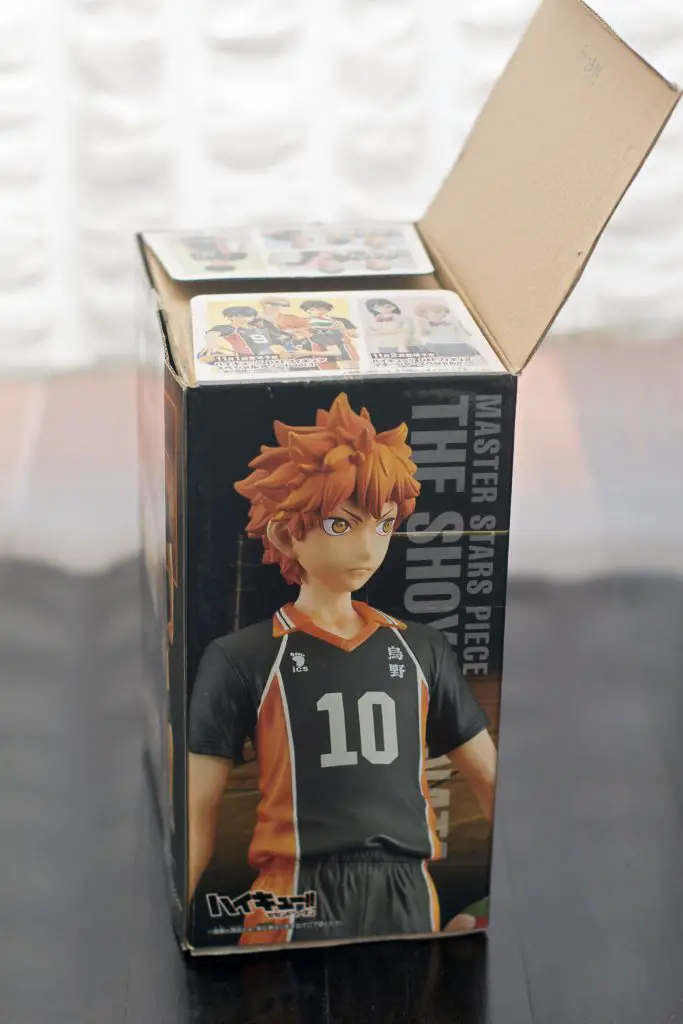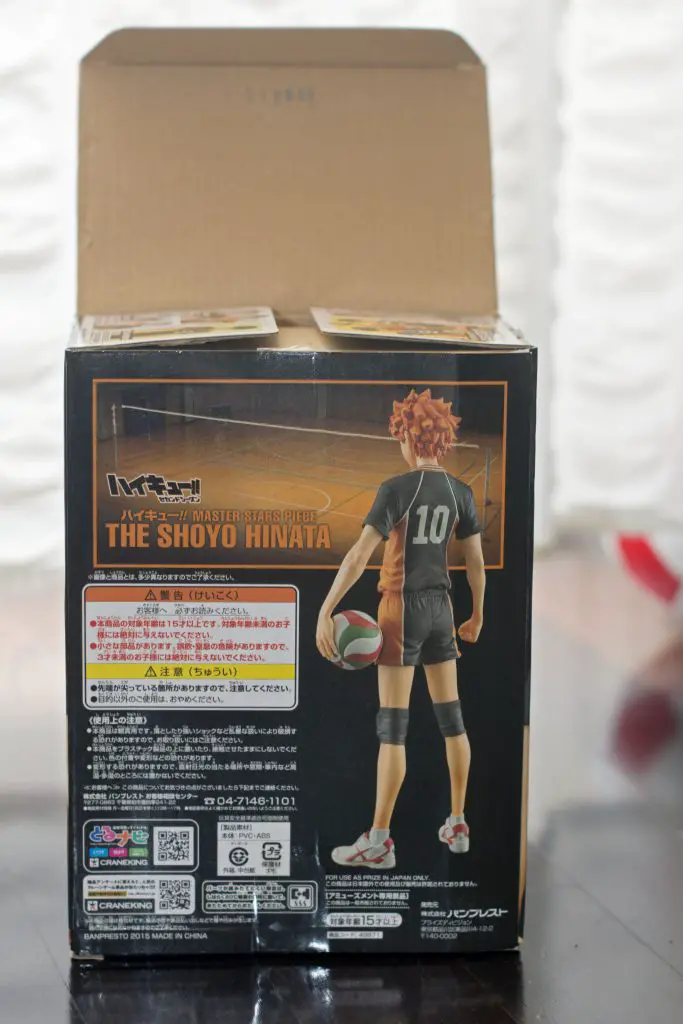 On the top of the box you can see other figures available from Master Stars Piece Collection, i.e. all the guys from Karasuno: Asahi Azumane, Yuu Nishinoya, Daichi Sawamura, Koushi Sugawara, Ryuunosuke Tanaka, Kei Tsukishima, Tadashi Yamaguchi, Kiyoko Shimizu, Hitoka Yachi and two different versions of Tobio Kageyama.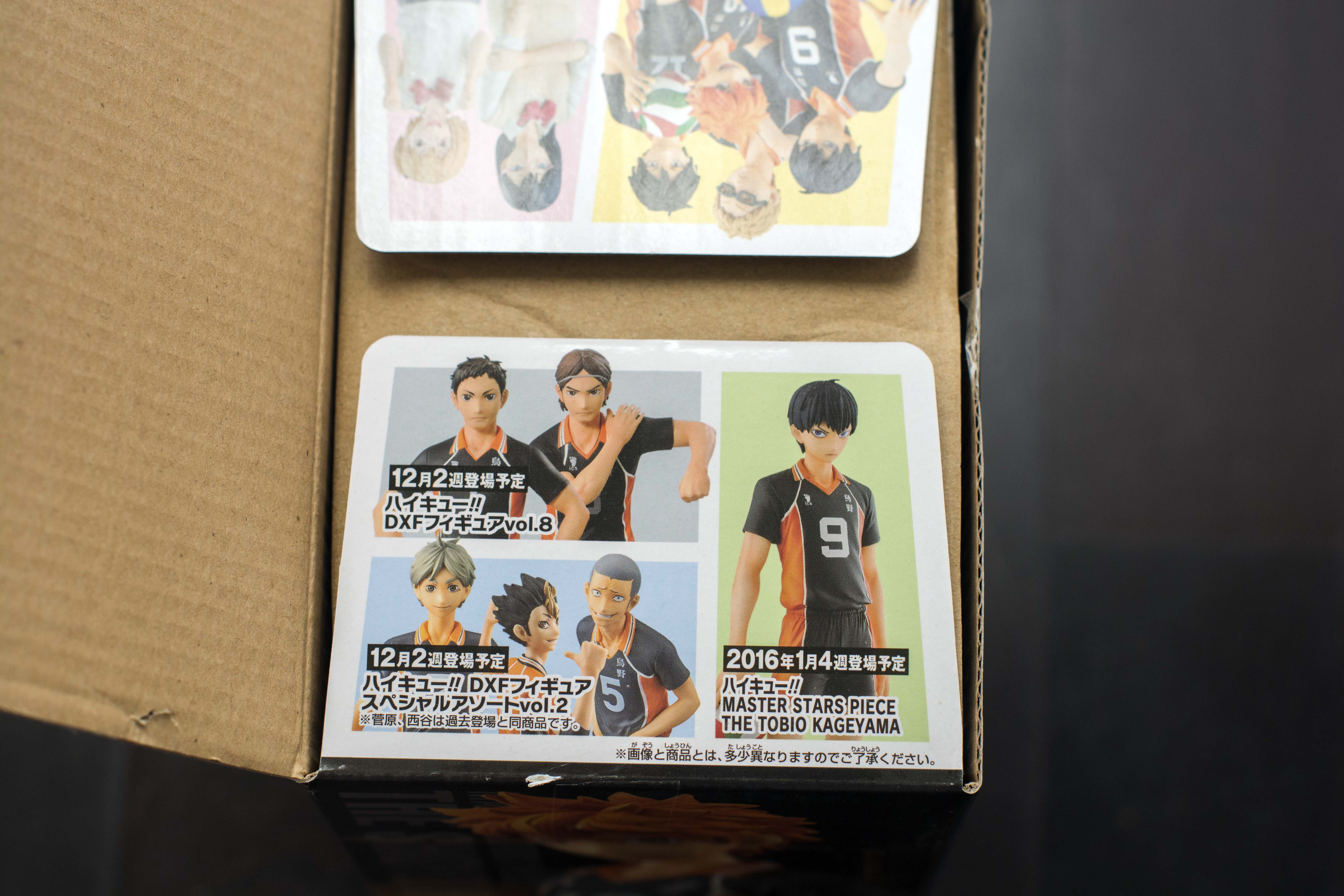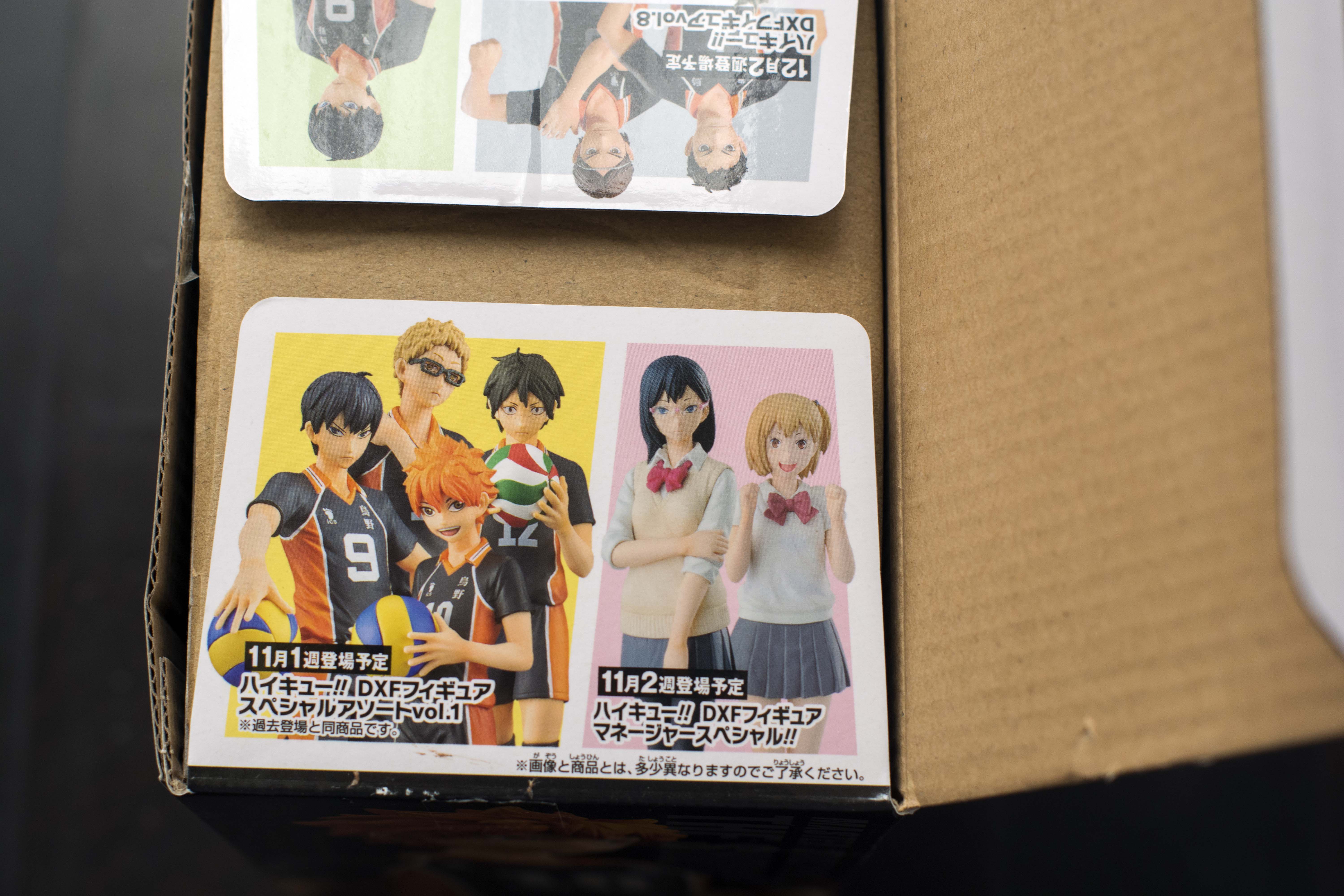 Shoyo Hinata Master Stars Piece figure comes in four pieces super easy to assemble: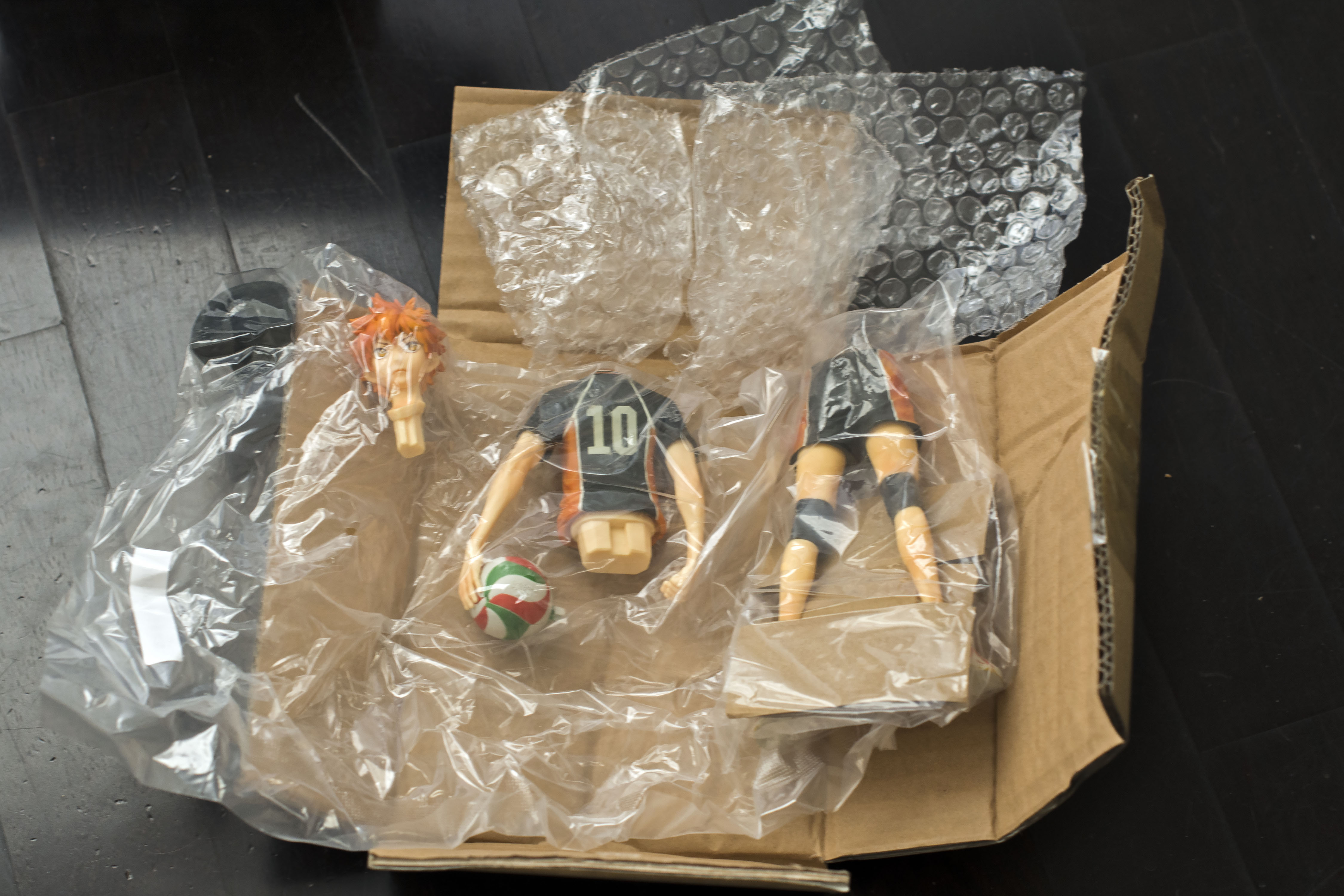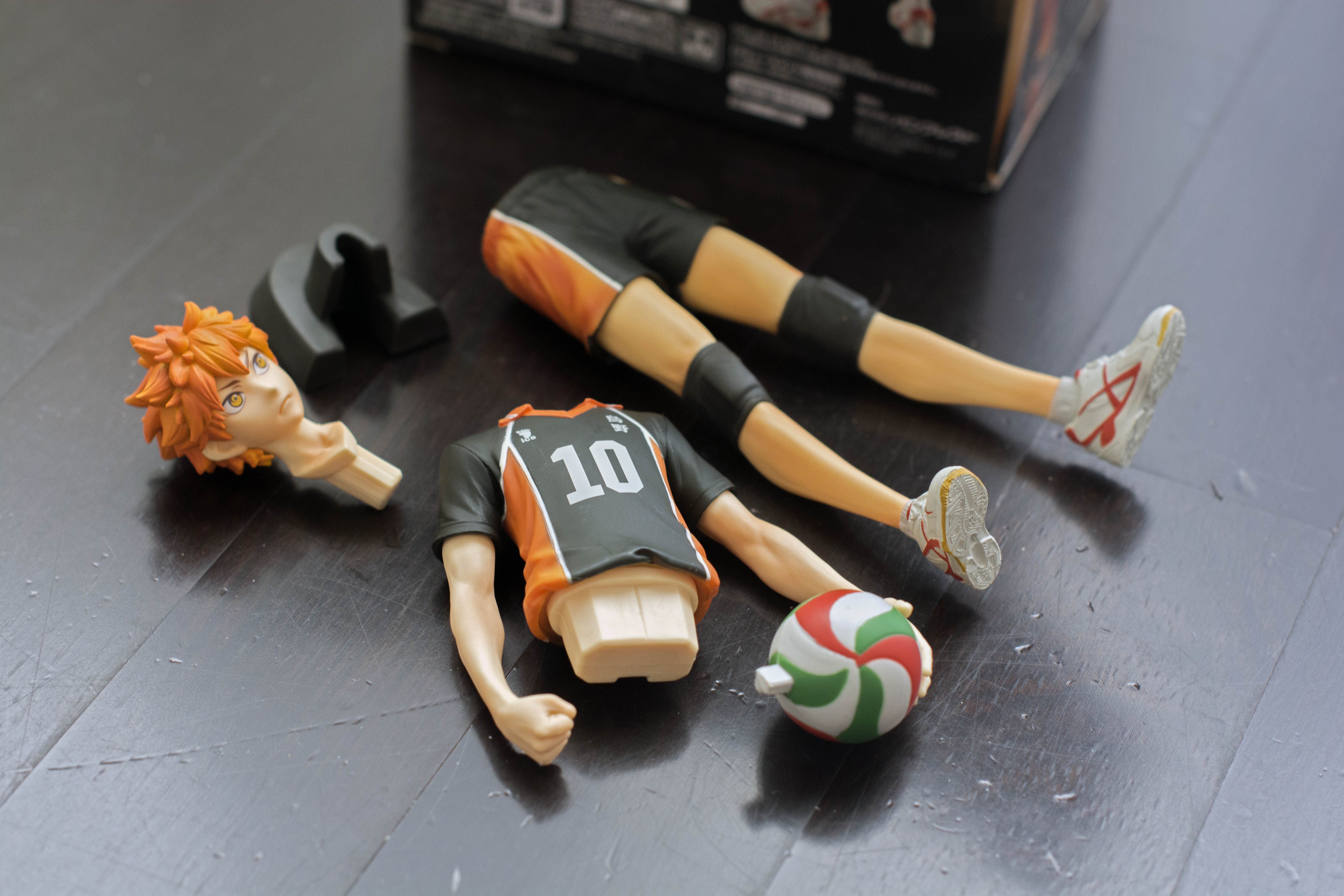 And here it is the figure all assembled. The statue shows Shoyo Hinata wearing his n°10 Karasuno volley uniform and holding a ball in his hand, ready to serve. It measures about 22 cm (8,8 inches) and its details are all very polished. Let's have a close glimpse  at him: